Greek delegation walks out of NATO Parliamentary Assembly after criticizing Turkey
The Greek delegation to the NATO Parliamentary Assembly walked out of the session in Brussels on Feb. 19 after its criticism of Turkey was repeatedly interrupted by the body's acting president. "The acting president systemically interrupted our speeches and questions and stopped us from presenting our views… We concluded the presentation and the delegation left in protest against the president's stance", they said.
Duvar English
The Greek delegation walked out of NATO's Parliamentary Assembly in Brussels on Feb. 19 in protest at the stance of acting president Attila Mesterhazy.
The incident took place as the five-member Greek delegation, which is made up of lawmakers from the country's main political parties, were raising the issue of the Turkey-Libya maritime boundaries agreement and "Turkey's violations of international law and Greek sovereign rights."
In a joint statement, the members of the delegation said that the president had been systematically interrupting their speech, leading them to withdraw in protest.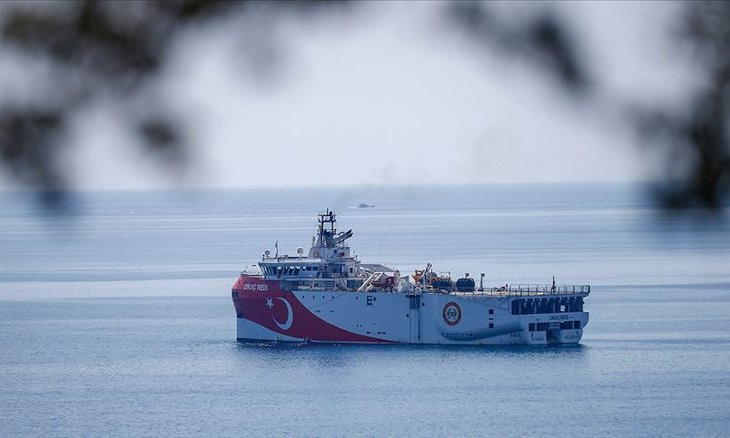 Greece accuses Turkey of 'testing its reflexes'
"On one hand, we sought answers on the issue of the violation of the sovereign rights of Greece and on the other hand, we sought to inform our fellow NATO members about Turkey's illegal actions and the risks of ignition [of tensions] they cause in the region," the Greek delegation said.
"The President-in-Office interrupted our speeches and questions systematically, blocking the apposition of our position," it added.
"After finishing our positions, even though we were interrupted, our delegation left," the statement concluded.
The delegation was made up of Marietta Giannakou from ruling New Democracy, Manousos Voloudakis, Theodora Tzakri and Marios Katsis from SYRIZA, and Andreas Loverdos from the center-left Movement for Change (KINAL) alliance.