Trump, in call with Erdoğan, backs Turkey and urges end to violence in Idlib
Turkish President Erdoğan and his U.S. counterpart Trump on Feb. 28 discussed developments in Syria's Idlib in a phone call. "President Trump reaffirmed his support for Turkey's efforts to de-escalate the situation in northwest Syria and avoid a humanitarian catastrophe," White House deputy press secretary Judd Deere said in a statement.
Duvar English - Reuters
U.S. President Donald Trump, in a call with Turkish President Recep Tayyip Erdoğan on Feb. 28, backed de-escalation of violence in northwestern Syria and called on the Syrian government, Russia and Iran to halt their offences, the White House said.
"Trump reaffirmed his support for Turkey's efforts to de-escalate the situation in northwest Syria and avoid a humanitarian catastrophe," White House spokesman Judd Deere said, following the death of 33 Turkish soldiers in an attack by Russian-backed Syrian forces in Syria's Idlib province.
"The two leaders agreed that the Syrian regime, Russia, and the Iranian regime must halt their offensive before more innocent civilians are killed and displaced," Deere added in the statement.
The Turkish communications directorate earlier said on Twitter the two leaders discussed developments in the region and agreed by phone on the need to take additional steps to deal with the humanitarian drama in Idlib, where nearly 1 million people have been displaced by the latest fighting.
Erdoğan to tell Trump that Turkey expects 'actual' support in Syria
Prior to the meeting, Turkey's Communications Director Fahrettin Altun told reporters Erdoğan will tell Trump that verbal support related to Syria's Idlib region is not enough and that Ankara expects "actual" support.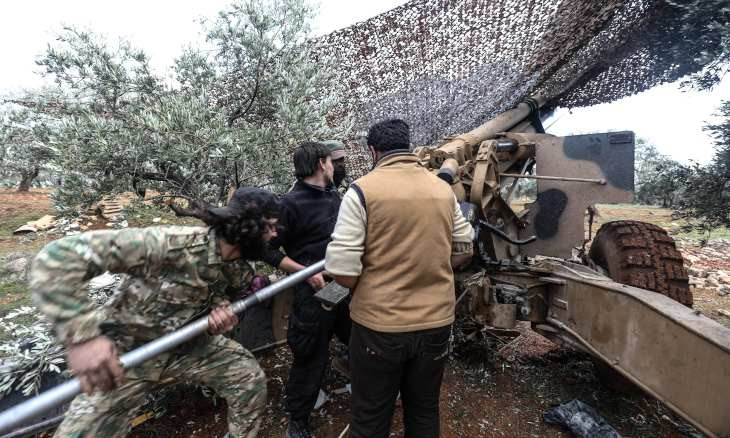 Airstrike kills Turkish soldiers, Ankara 'asks US for Patriot missiles'
Altun said Erdoğan had told Russian President Vladimir Putin that all Syrian government elements were targets for Turkey and that they will be hit.
He also said Erdoğan urged Putin to ensure that Russia, which backs Damascus with air strikes, fulfills its responsibilities in Idlib to stop Syrian government attacks.
Turkey and the U.S. have been at odds over Ankara's purchase of S-400 missile defense systems from Russia. Since relations have been strained with Moscow over the conflict in Idlib, Turkey has been eyeing to buy Patriot missile defense systems from the U.S.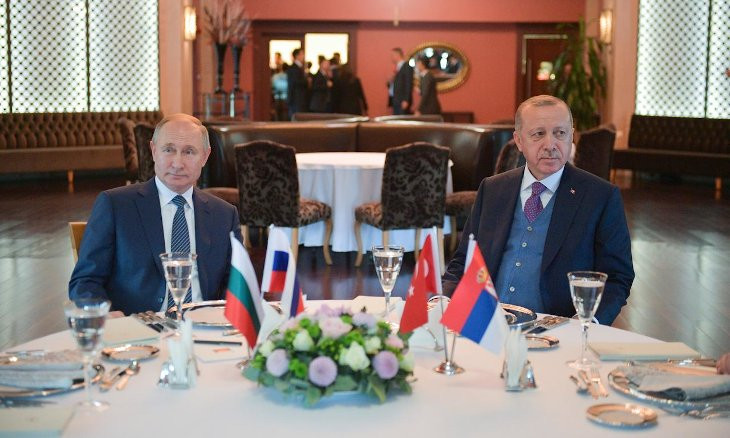 Putin, Erdoğan discuss Syria by phone, agree to try to arrange top-level meeting soon
While Turkey is requesting the deployment of U.S.-operated Patriots, the two countries have wrangled for years over Turkish requests to buy the missiles. The administration of U.S. President Donald Trump has refused to agree to a deal unless Turkey first scraps the S-400s it bought last year that Washington considers a threat to NATO's capabilities.
Opening frontier for migrants 'will not hurt ties with West'
Altun on Feb. 28 also said that Turkey does not believe its decision to allow some of the millions of migrants it hosts to cross into Europe will have an impact on its ties with the West.
In response to the escalating conflict and the killing of its troops in Idlib, Ankara threw open its western land and sea borders to outgoing migrants.
In comments to reporters, Altun said that migrants were now Europe's and the world's problem too, adding that Ankara had "no choice" but ease border controls after not receiving enough support in hosting some 3.7 million Syrian refugees.