S-400 activation exposes Turkey to 'very significant possibility' of sanctions, says US envoy
The U.S. Ambassador to Turkey, David Satterfield, has said that Ankara risks sanctions from Washington if it activates the Russian-made S-400s. "We made our position quite explicit to President Erdogan, to all the senior leadership of Turkey, and that is the operation of the S-400 system...exposes Turkey to the very significant possibility of Congressional sanctions, both those that invoke the CAATSA legislation, and additional freestanding legislative sanctions," he said on April 30.
Duvar English
David Satterfield, U.S. Ambassador to Turkey, has said that making the Russian-made S-400 missile systems operational exposes Ankara to "a very significant possibility of" sanctions from Washington.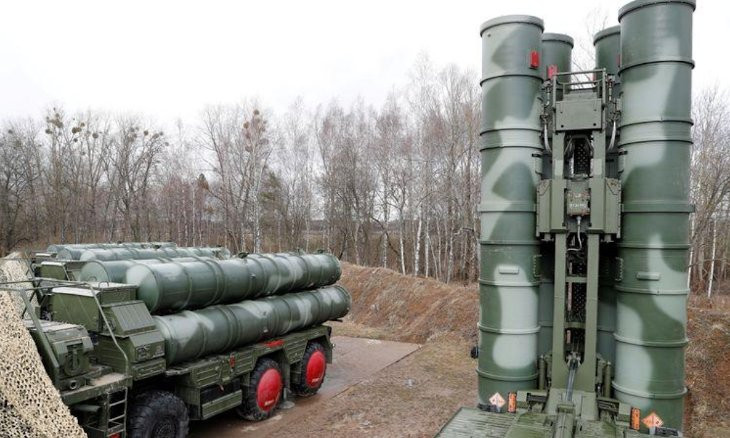 Coronavirus puts missile showdown between Turkey and US on hold
"We made our decision quite explicit to President [Recep Tayyip] Erdoğan, to all the senior leadership of Turkey and that is: the operational S-400 system is not compatible with Turkey's participation in acquisition of the F-35 program. And it exposes Turkey to a very significant possibility of congressional sanctions both those that involve the CAATSA legislation and additional free standing legislative sanctions," Satterfield told an online meeting hosted by the Atlantic Council on April 30.
"We do not have in our possession the assurances from the government of Turkey that would allow us to mitigate those concerns," he added.
The congress named "The Future of Idlib and Syrian IDPs" also hosted Turkish Presidential Spokesperson İbrahim Kalın and U.S. Syria Special Envoy Jim Jeffrey.
Satterfield was not a speaker in the meeting but was among the attendees. He responded to several questions about the pressing questions in bilateral relations.
Kalın said during the meeting that Turkey's planned deployment of S-400 missile system has been delayed by the coronavirus outbreak but will ultimately go ahead "There has been a delay because of the coronavirus but it will move forward as it was planned," Kalın said.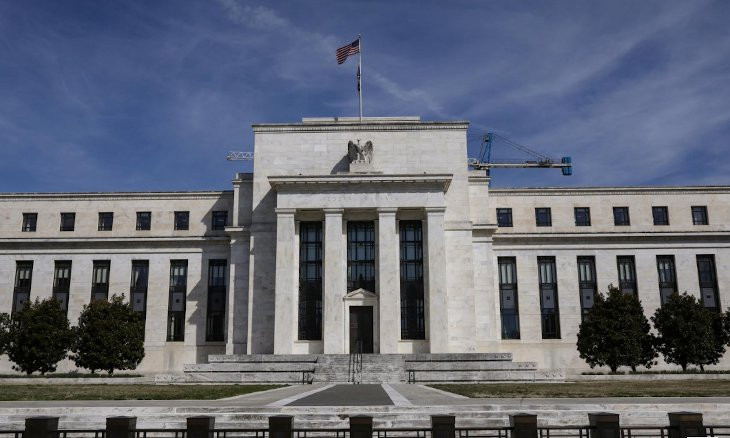 Turkey held talks with U.S. over possible Fed swap line: Turkish officials
'Fed conditions for Turkey swap are financial not political'
Meanwhile, Satterfield confirmed Ankara's contact with the U.S. Federal Reserve, saying that conditions for any swap facility with Turkey are based around financial and monetary issues, not politics.
"Turkey has been in direct contact, as have many states, with the Federal Reserve. There are certain requirements set by the open markets committee of the Fed with respect to potential eligibility. They are financial, monetary requirements and conditions, they are not politically linked," he said.
Ankara is keen to secure funding from the U.S. central bank if possible, as it is not considering pursing a deal with the IMF.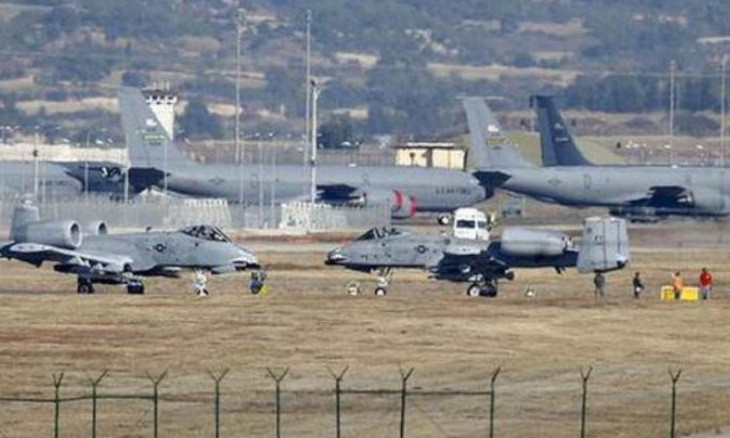 Erdoğan threatens to close down İncirlik and Kürecik over US sanctions
'No change in operations of İncirlik air base'
Asked about Erdoğan's previous threat to close down the U.S. military base of İncirlik in southern Turkey if Washington imposes sanctions on Ankara, Satterfield said: "There has been no change whatsoever in the operations of that facility either from a bilateral U.S. or NATO perspective. It is not an issue."
"That [Erdoğan's] statement was made during a quite long address. We operate with our Turkish partners. NATO operates with our Turkish partners out of İncirlik on a daily basis," he said.
Turkey sends second medical aid shipment to US
Satterfield also touched upon Turkey's recent medical aid donation to the U.S. amid the coronavirus outbreak. He said although both sides have "differences" and "issues such as the S-400s," they have "an extraordinarily strong alliance and partnership."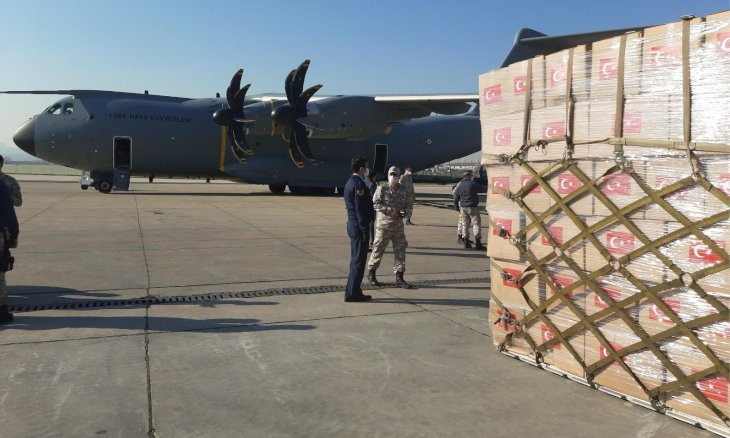 US thanks Turkey for coronavirus medical supply donation
"We cooperate extensively with Turkey. Turkey is a partner, is a NATO ally. We have welcomed Turkey's contributions to the COVID fight. I was just this morning at a Turkish air base witnessing another shipment of donations of personal protective equipment," he said.
"The true story here is we have a rich, complex, cooperative relationship. We do have differences. We have issues such as the S-400s which do require resolutions for the extend of our relationship to be what it is. We right now have an extraordinarily strong alliance and partnership."
A second Turkish military plane took off from Ankara's Etimesgut Airport on April 30 carrying more medical aid to the United States.

The cargo plane was carrying a second consignment of personal protective equipment, including masks, hazmat suits and disinfectants, the Defense Ministry announced.
Satterfield and Turkey's deputy foreign minister, Selim Yavuz Kıran, were at the military airbase to see the plane off.
Turkey also dispatched a planeload of medical supplies on April 27.