Erdoğan used Trump's foreign policy inexperience to launch offensive in northern Syria: US sources
Turkish President Recep Tayyip Erdoğan used U.S. President Donald Trump's inexperience in foreign policy to obtain Turkish interests, U.S. sources told CNN. Senior officials in Trump's administration reportedly said that the most drastic example of this phenomenon was the U.S. president's decision to move troops out of northern Syria, exposing their allies in the fight against ISIS - the Syrian Democratic Forces (SDF).
Duvar English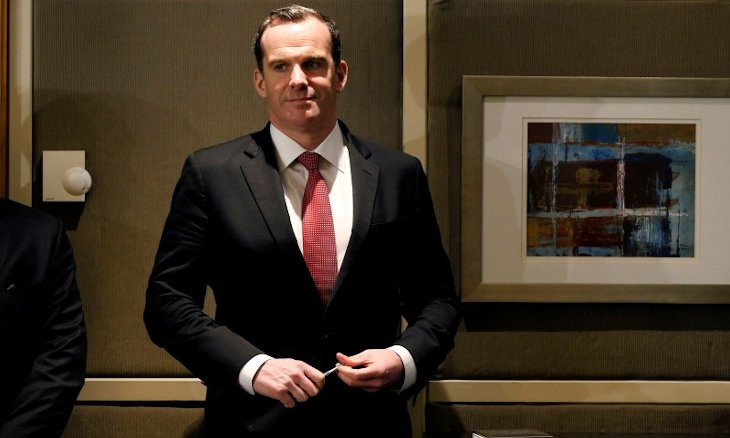 Former anti-ISIS envoy McGurk urges US to not abandon SDF
Turkish President Recep Tayyip Erdoğan took advantage of U.S. President Donald Trump's inexperience in foreign policy and "took Trump to the cleaners," U.S. sources told CNN.
In a detailed report about Trump's phone calls with foreign leaders, CNN reported multiple anonymous sources as saying that the U.S. president's inexperience was often so drastic that it jeopardized national security.
Two sources described Trump as woefully uninformed about the history of the Syrian conflict and the Middle East generally, and said he was often caught off guard, and lacked sufficient knowledge to engage on equal terms in nuanced policy discussion with Erdoğan.
"Erdoğan took him to the cleaners," one source told CNN.
The sources said that deleterious U.S. policy decisions on Syria -- including Trump's directive to pull U.S. forces out of the country in October last year-- were directly linked to Erdoğan's ability to get his way with Trump on phone calls.
Turkey on Oct. 9, 2019 launched Operation Peace Spring to clear its border of the YPG, which is the Syrian branch of the Kurdistan Workers' Party (PKK), following Trump's withdrawal decision three days earlier.
Ilhan Omar urges investigation into Turkey's alleged use of chemical weapons in Syria
The move was slammed by both Republicans and Democrats since the YPG-led Syrian Democratic Forces (SDF) was Washington's main ally in the fight against ISIS.
'Trump occasionally became angry at Erdoğan'
According to sources, Trump occasionally became angry at Erdoğan -- sometimes because of demands that Turkey be granted preferential trade status, and because the Turkish leader would not release an imprisoned American evangelical pastor, Andrew Brunson, accused of 'aiding terrorism' in the 2016 coup that attempted to overthrow Erdoğan. Brunson was eventually released in October 2018.
Despite the lack of advance notice for many of Erdoğan's calls, full sets of contemporaneous notes from designated notetakers at the White House exist, as well as rough voice-generated computer texts of the conversations, the sources said.
Halkbank case
According to one high-level source, there are also existing summaries and conversation-readouts of Trump's discussions with Erdoğan that might reinforce Bolton's allegations against Trump in the Halkbank case. That source said the matter was raised in more than one telephone conversation between Erdoğan and Trump.
Bolton wrote in his book that in December 2018, at Erdoğan's urging, Trump offered to interfere in an investigation by then-U.S. Attorney for the Southern District of New York Geoffrey Berman into the Turkish bank, which was accused of violating U.S. sanctions on Iran.
"Trump then told Erdoğan he would take care of things, explaining that the Southern District prosecutors were not his people, but were Obama people, a problem that would be fixed when they were replaced by his people," Bolton wrote.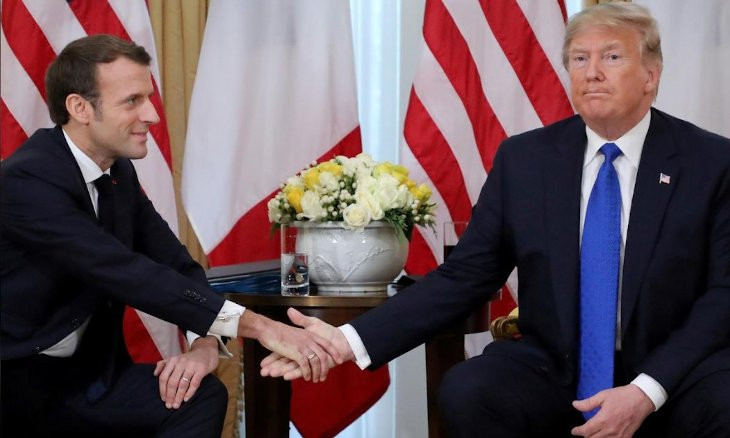 Macron accuses Turkey of working with ISIS proxies
Berman's office eventually brought an indictment against the bank in October 2019 for fraud, money laundering and other offenses related to participation in a multibillion-dollar scheme to evade the U.S. sanctions on Iran.
On June 20, Trump fired Berman -- whose office is also investigating Rudy Giuliani, the President's personal lawyer -- after the prosecutor refused to resign at Attorney General William Barr's direction.
Unlike Bolton, CNN's sources did not assert or suggest specifically that Trump's calls with Erdoğan might have been grounds for impeachment because of possible evidence of unlawful conduct by the President.
'Erdoğan, Trump spoke frequently'
Named as the world leader that Trump speaks to the most on the phone, Erdoğan reportedly was able to bypass all security measures to reach the U.S. president and called him directly as much as two times a week.
Erdoğan sometimes phoned the White House at least twice a week and was put through directly to the President on standing orders from Trump, according to the sources.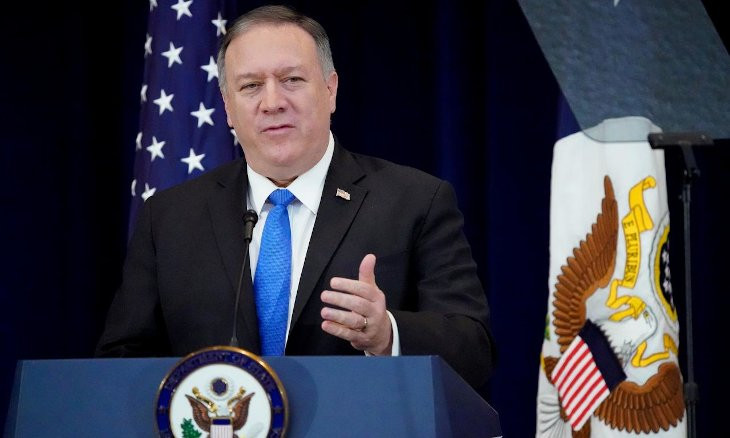 NATO ally Turkey has full right to defend itself in Syria, Pompeo says
"Erdoğan became so adept at knowing when to reach the President directly that some White House aides became convinced that Turkey's security services in Washington were using Trump's schedule and whereabouts to provide Erdoğan with information about when the President would be available for a call," sources said.
"On some occasions Erdoğan reached him on the golf course and Trump would delay play while the two spoke at length," they added.
The frequency of the calls with Erdoğan -- in which the Turkish president continually pressed Trump for policy concessions and other favors -- was especially worrisome because of the ease with which Erdoğan bypassed normal National Security Council protocols and procedures to reach the President, said two of the sources.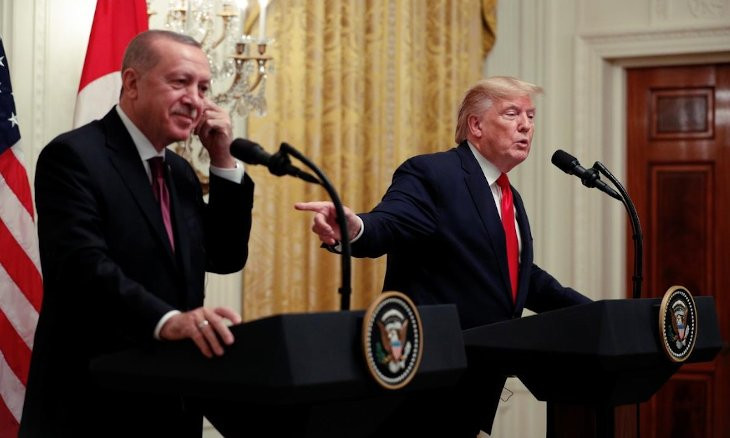 Turkey deems Bolton's book 'misleading, manipulative' on Erdoğan-Trump conversations