Turkey says it is ready to 'dispatch armada' to east Med over Macron's 'red-line policy' remarks
Turkey said on Aug. 30 that it is capable of deterring anyone that challenges its stance with regards to the eastern Mediterranean issue by "dispatching an armada." The statement came after French President Macron said he had adopted a "red-line policy" in the region by backing Greece against Turkey over the exploration of energy resources.
Duvar English
Turkey on Aug. 30 slammed French President Emmanuel Macron's statement on the lingering tensions in the eastern Mediterranean.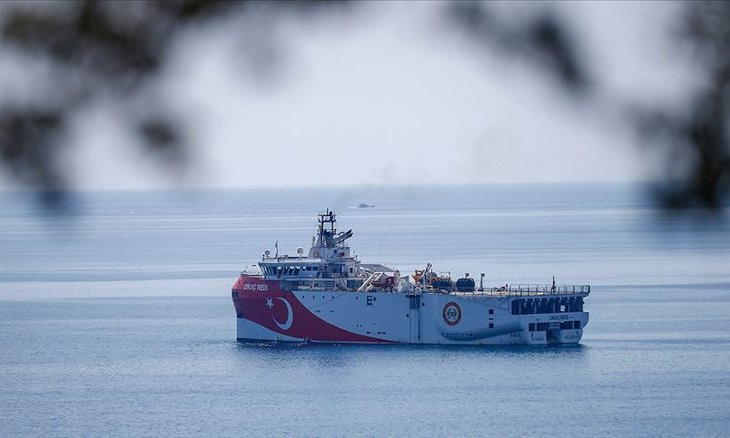 Turkey to hold military exercise off Cyprus amid Mediterranean tensions
"Those, who think to have drawn red lines against the righteous cause of Turkey in the Eastern Mediterranean, will only face Turkey's firm stance. If there is a red line in the region, this can only be Turkey's and Turkish Cypriots' rights stemming from international law," Turkish Foreign Ministry said in a statement.
OnAug. 28, Macron said that he had taken a tough stance over the summerwith regard to Turkey'sactions in the eastern Mediterranean, setting "red lines" becauseAnkara respects actions not words.
"Whenit comes to Mediterranean sovereignty, I have to be consistent indeeds and words. I can tell you that the Turks only consider andrespect that. If you say words that are not followed by acts ... WhatFrance did this summer was important: it's a red line policy. I didit in Syria," Macron told a news conference.
Ankara maintains that both Turkey and the breakaway Turkish Cyprus have rights in the region. "It is high time for those, who are in delusion of grandeur, to face reality. The era of defining imperialist conceptions by drawing lines on maps is long gone," Turkish Foreign Ministry's statement read.
"Turkeyis perfectly capable of deterring anyone, who attempts to forciblyusurp her legitimate rights and interests by dispatching an'armada,'" it further noted.
The statement said that conflicts in the eastern Mediterranean should be resolved on the basis of equity and not through provocations.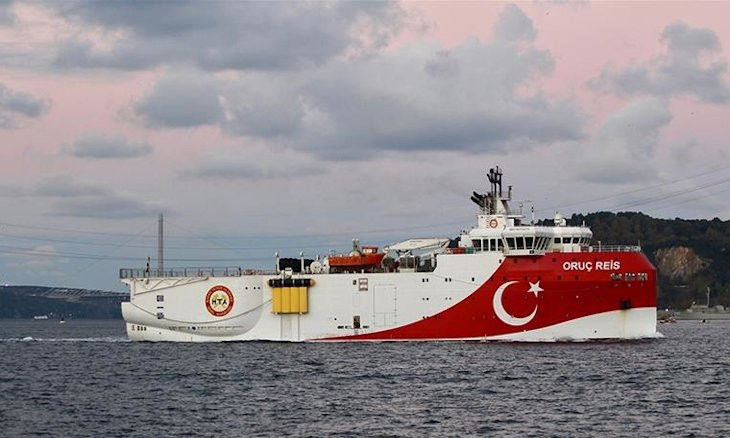 EU preparing to sanction Ankara as Merkel says bloc obliged to support Greece on Med issue