NATO says Turkey, Greece started talks to defuse tension in East Med, no agreement reached yet
NATO chief Stoltenberg said on Sept. 4 that technical talks between Athens and Ankara have already begun to calm the escalating tension in the eastern Mediterranean. "No agreement has been reached yet, but the talks have started," he said.
Duvar English
Despite a denial from Greece, NATO Secretary-General Jens Stoltenberg said on Sept. 4 that Ankara and Athens have started technical discussions to avoid accidental clashes in the Eastern Mediterranean.
"These are technical talks rather than negotiations on the underlying dispute between Greece and Turkey and as such they are meant to complement, not replace, the efforts led by Germany for political mediation towards deescalation," Stoltenberg told reporters in Brussels.
"No agreement has been reached yet, but the talks have started," he said.
Stoltenberg's comments came a day after he said that Ankara and Athens had agreed to talks to defuse the worsening dispute over energy resources in the region.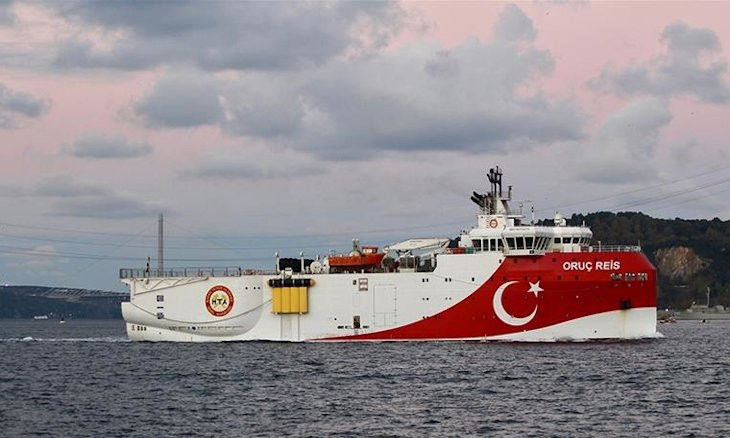 EU preparing to sanction Ankara as Merkel says bloc obliged to support Greece on Med issue
"Following my discussions with Greek and Turkish leaders, the two allies have agreed to enter into technical talks at NATO to establish mechanisms for military deconfliction to reduce the risk of incidents and accidents in the Eastern Mediterranean," Stoltenberg said in a statement on Sept 3.
NorthAtlantic Treaty Organization (NATO) allies Turkey and Greecevehemently disagree over claims to natural gas reserves in theeastern Mediterranean and the extent of their continental shelves.
Thedispute flared last month when Turkish and Greek frigates had a mildcollision.
Turkey's foreign ministry said on Sept. 3 it backed NATO's initiative and expected Greece to do the same. The talks were not about solving bilateral problems between them but about measures so far handled by the two countries' militaries, it added.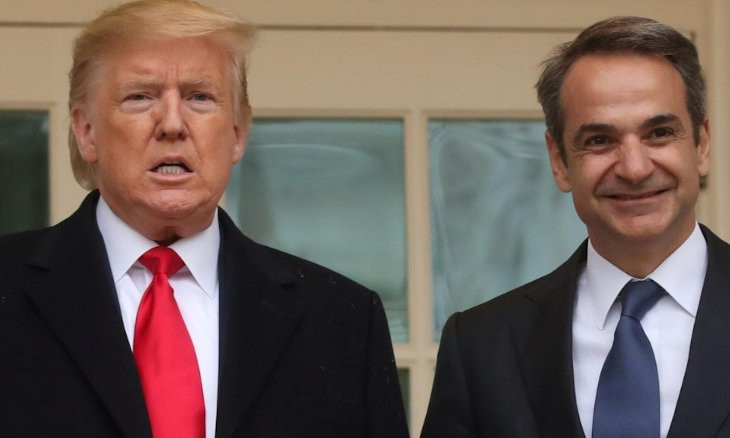 Trump urges Greece-Turkey dialogue in call with Greek PM
"Thesemeetings focused on de-confliction are indeed related to thearrangements addressed previously on a bilateral level between themilitary authorities of both countries. They are not related to theoutstanding bilateral issues between Turkey and Greece. We expectGreece to support this initiative of the Secretary-General of NATO,"it said.
"Wewould like to remind once again on this occasion that Turkey is readyto enter into dialogue with Greece without any preconditions, inorder to find lasting, fair and equitable solutions to alloutstanding issues between Turkey and Greece within the framework ofinternational law," it said.
Athens denies deal
Just hours after NATO announced the deal on Sept. 3, Greece denied that talks on de-escalating tensions with Turkey are planned. A Greek official told the Associated Press that the NATO statement "does not correspond with reality."
"De-escalationwould only be achieved with the immediate withdrawal of all Turkishships from the Greek continental shelf,'' the official, who spoke oncondition of anonymity, told AP.
Greece has been joined by NATO allies France and Italy in its military drills in the same area of the Mediterranean, while Turkey has also carried out naval exercises.
"Deconfliction" in military parlance can mean setting up communications links between rival militaries in the same theatre, as the United States has done with Russia in Syria, but Stoltenberg did not go into details.