Turkish and Greek military delegations reach understanding on 'general principles'
Turkish and Greek military delegations reached a "common understanding on general principles" on the eastern Mediterranean in meetings at NATO headquarters in Brussels, the Turkish Defense Ministry said in a statement on Oct. 1.
Duvar English
The Turkish Defense Ministry said on Oct. 1 that Turkey and Greece reached a mutual understanding on "general principles" as a result of the technical talks held at NATO headquarters in Brussels.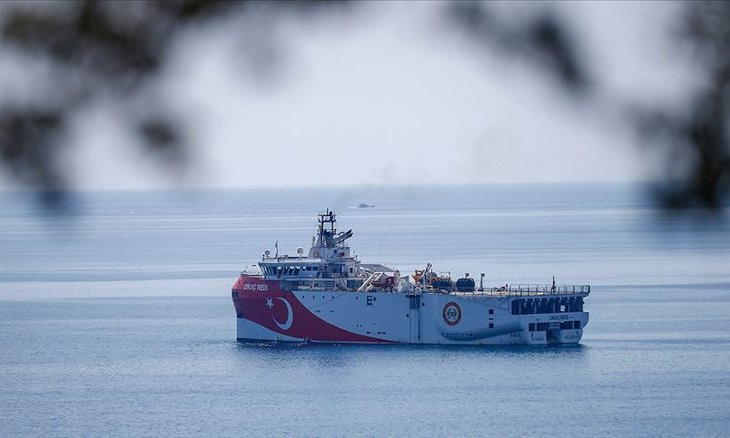 Turkey, Greece agree to resume talks after four years in Istanbul
Theministry said the next meeting to discuss technical details forcoordination in the eastern Mediterranean will be held on Oct. 5,also at NATO headquarters.
Turkishand Greek military delegations held a series of technical talks,starting from Sept. 10, to discuss the eastern Mediterranean, as partof efforts to defuse a dispute over energy resources in the region.
The sixth round of the talks was held on Sept. 29, according to the Turkish Defense Ministry.
Greece, Turkey set up hotline to avoid clashes, NATO says
Meanwhile,NATO Secretary-General Jens Stoltenberg said on Oct. 1 that Greeceand Turkey have set up a mechanism to avoid accidental clashes in theeastern Mediterranean.
Germanyis leading a diplomatic push for broader dialogue and EU leaders aremeeting in Brussels to discuss how to avoid any escalation over thesearch for hydrocarbons.
Stoltenbergsaid the agreement between Turkey and Greece, both members of NATO,included a hotline to avoid accidents in the sea and air.
"Iwelcome the establishment of a military de-confliction mechanism,achieved through the constructive engagement of Greece and Turkey,"he said in a statement.
"Thissafety mechanism can help to create the space for diplomatic effortsto address the underlying dispute and we stand ready to develop itfurther."
De-confliction,in military parlance, can mean setting up communications linksbetween rival militaries in the same theatre, as the United Stateshas done with Russia in Syria.
Thetalks at NATO headquarters were in part prompted by a light collisionbetween Turkish and Greek frigates and increased war games by theirnavies in the Mediterranean.