Turkish defector claims he was ordered to kill Kurdish politician in Austria
Feyyaz Öztürk, a man claiming to be an intelligence operative, has told Austrian police that he was ordered to kill Aygül Berivan Aslan, a former Green Party lawmaker of Kurdish descent and a vocal critic of President Recep Tayyip Erdoğan. He has since been detained by Austrian prosecutors, who are now investigating him on suspicion of working for a foreign military intelligence service.
Duvar English
A Turkish man claiming to be an intelligence operative has told Austrian police that he was ordered to kill a Kurdish-Austrian politician.
The man, who identifies himself as Feyyaz Öztürk, said last month that he didn't want to shoot Aygül Berivan Aslan, a former Green Party lawmaker of Kurdish descent and a vocal critic of President Recep Tayyip Erdoğan, and asked for police protection.
Öztürk also said that he had been forced to give false testimony used to convict an employee at the American Consulate in Istanbul, The New York Times reported on Oct. 13.
Öztürk's confession, detailed in a police report which was obtained by The New York Times, could blow a hole in the conviction of Metin Topuz, who worked for the U.S. State Department and the Drug Enforcement Administration in Istanbul. In June, Mr. Topuz was sentenced by a Turkish court to more than eight years in prison on charges of aiding an armed terrorist group.
The Topuz case is one of several against American citizens and U.S. government employees that American officials have said are groundless and that they see as an attempt by Erdoğan to exert leverage in his increasingly antagonistic relations with the United States.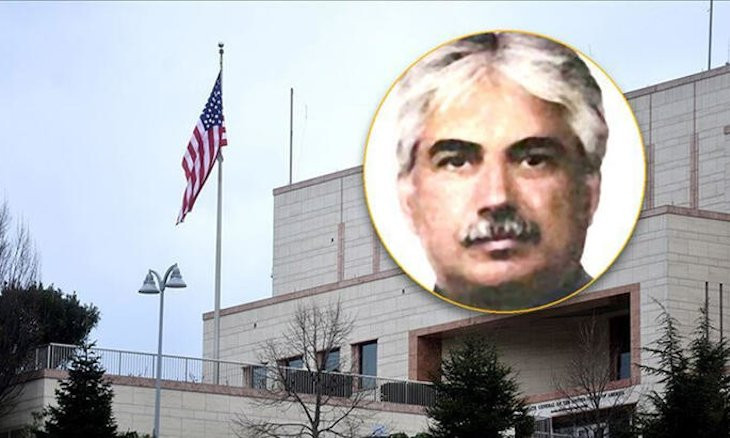 US 'deeply troubled' by Turkey's conviction of US consulate employee Topuz
Turkey's crackdown on dissent at home and abroad increased following the July 15, 2016 failed coup attempt, widely believed to have been masterminded by U.S.-based Islamic preacher Fethullah Gülen.
In Turkey, the crackdown has resulted in the imprisonment of tens of thousands, often on evidence that critics say is flimsy or fabricated. Abroad, it has involved the forced renditions of 100 or more Gülen supporters and has even stretched, according to French investigators, to the assassination of three Kurdish women in Paris in 2013, although Turkish intelligence denies any involvement in those killings.
Others living abroad have had notices served through Interpol for their arrest and complain of harassment and surveillance by Turkish agents.
The Austrian government has long been concerned about the influence of Turkey's secret service in Austria and this latest case has raised the alarm.
"We are taking this very seriously," Karl Nehammer, the Austrian interior minister, told The New York Times on Oct. 13. He said he would not comment on the details of the case because the investigation was continuing. The prosecutor's office declined to comment, saying in an emailed statement that the case was so sensitive that it was "classified."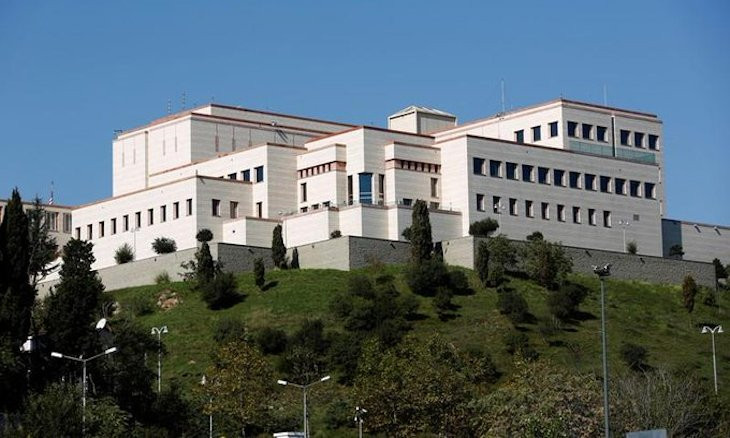 Turkish court sentences US consulate employee Topuz to more than 8 years in jail over 'aiding Gülenists'
A senior government official who is familiar with the case and who spoke on condition of anonymity to discuss the issue while the investigation remained open, said that if the plot to attack Aslan were confirmed, it would signal a new level of Turkish meddling in Austria.
Just last month, a special police commission concluded that Turkey's secret service had recruited agitators to help provoke violent clashes during a Kurdish street protest in the Vienna district of Favoriten in June and collect information on demonstrators.
At the time, Nehammer said, "Turkish espionage and Turkish meddling in democratic rights has no place in Austria." There are about 270,000 people with Turkish roots in Austria, the Interior Ministry said, and about a third of them are Kurds.
Susanne Raab, the Austrian minister for integration, was even more blunt. "Austria has become a target of Turkish espionage," she said. "Erdoğan's long arm reaches all the way to Vienna-Favoriten."
When Öztürk turned himself in on Sept. 15, he told the police that he was retired from a long career at the Turkish National Intelligence Organization (MİT), but had recently been tasked to carry out an attack on Aslan.
He has since been detained by Austrian prosecutors, who are now investigating him on suspicion of working for a foreign military intelligence service.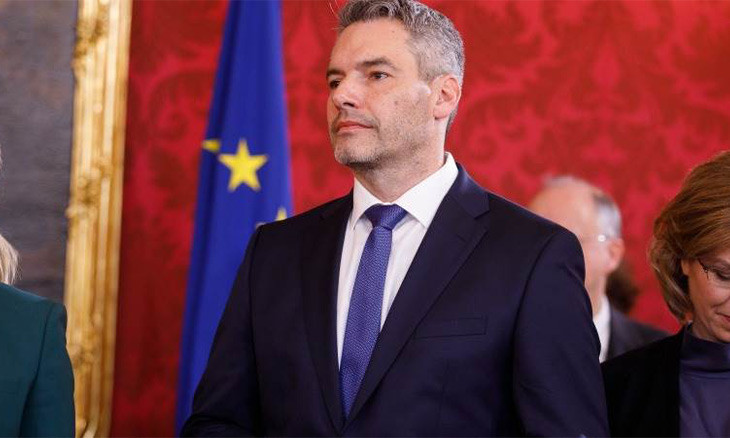 Austria to file charges against Turkish spy
Asked for comment, a senior official in the Communications Directorate of the Turkish presidency said in an emailed statement that the claims were nonsense.
"Öztürk was never affiliated with, nor did he ever act on behalf of, the Turkish intelligence," the statement said.
But the Turkish attempts to undermine Öztürk's credibility in turn seem to raise questions about his reliability as a witness in the prosecution against Topuz.
Over a four-hour interview with the Austrian police, the account by Öztürk, 53, was vague at times, especially when it came to his alleged job as a hit man. But it became very concrete when an officer asked him about Topuz's case.
According to the police transcript, Öztürk said that he had worked for the U.S. Drug Enforcement Administration until 2004 and that he had last met Topuz in 2005. Topuz, too, had worked for the D.E.A. as a translator, he added, something American officials have confirmed.
A press officer for the D.E.A. in the United States said in an email that the agency had no record of Öztürk's employment there but was checking with the office in Turkey.
Öztürk said that in early September 2017, he had been asked to sign a witness statement against Topuz or risk going to prison himself.
"They slotted me in as a witness and put an empty piece of paper in front of me, which I signed," Öztürk said. "Otherwise I would go to prison with Metin Topuz."
"In Turkey, they always do it that way," he added.
The police officers then turned back to Öztürk's account of the alleged plot to attack a politician in Austria. Öztürk said he had been given orders to shoot Aslan and was first contacted for the job by a Turkish prosecutor in Istanbul in 2018.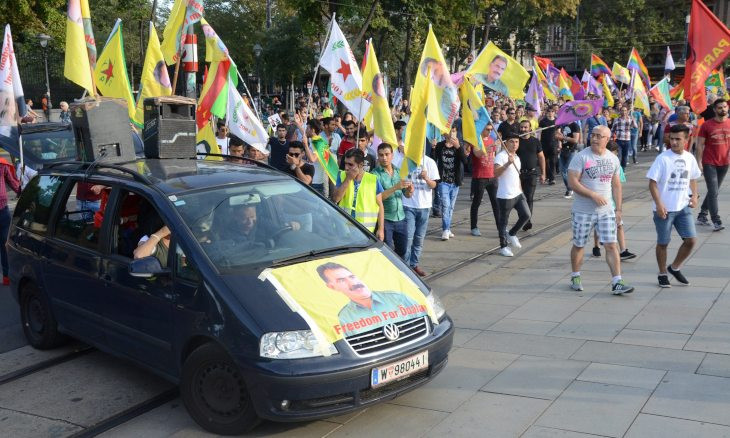 Turkey, Austria in row over Kurdish protests in Vienna
Originally, he was supposed to carry out the attack in March, but the lockdown got in the way of his travel to Vienna, he told the police. Öztürk, who has an Italian passport, said he got stuck in Rimini, Italy, where he ended up breaking a leg in an accident. In the end, he told his handlers that he could not go ahead with the attack.
Then in August, he said, he was contacted on WhatsApp by a man who told him to travel to Belgrade, Serbia, and meet a contact in a Turkish coffee shop.
"It doesn't matter if she dies or is only injured," his contact told him there, Öztürk recounted to the Austrian police. The main point was "that the politician gets the message," he reported that the contact had said, telling him to travel to Vienna and await further instructions.
Asked in the police interview why he had turned himself in, Öztürk said it was perhaps to save himself.
"The Austrian police could catch me afterward," he continued. "I don't like this kind of thing. I am no contract killer."
"If this had happened, they would have distanced themselves from me and said I am a criminal," he said of the Turkish authorities. He also said that the Turkish authorities had frozen his and his family's bank accounts.
'Who gave the order?'
In a later police interview, Öztürk also named other targets he had been given in addition to Aslan. Peter Pilz, the publisher of the online magazine ZackZack, which was the first to publish Öztürk's account, said that the police had told him he was one of those targets and had offered him protection.
Pilz, also a former Green Party lawmaker, served on the intelligence oversight committee and is a longstanding and vocal critic of Erdoğan and his treatment of the Kurdish population. He knows Aslan well. She has been threatened many times over the years, he said.
"He got the order to shoot a politician in Austria, the question is: Who gave the order?" Pilz said.
"In the case against Topuz, things are legally absolutely clear," he added. "The key witness in the case has retracted his statement. The case needs to be reopened."
Öztürk's statement in the indictment was central to Topuz's conviction, alleging that Topuz had worked closely with members of the Gülen movement in the Turkish police and prosecutor's office.
Yet Öztürk never appeared in court in person and was never cross-examined. The judge prolonged the trial several times to wait for Öztürk to return from abroad.
In June, the judge ruled that the trial would proceed without his appearance. But contrary to normal legal procedure, he did not order Öztürk's testimony to be ignored.