Turkey says no need to recall ambassador from France over Charlie Hebdo cartoon of Erdoğan
Turkish Foreign Minister Mevlüt Çavuşoğlu has said that there is yet no need to recall Turkey's ambassador from France over a caricature scorning President Recep Tayyip Erdoğan in the French satirical weekly Charlie Hebdo. Çavuşoğlu said that Ankara is in contact with the Turkish ambassador for consultations.
Duvar English
Turkish Foreign Minister Mevlüt Çavuşoğlu has said that there is yet no need to recall Turkey's ambassador from France over satirical magazine Charlie Hebdo's cartoon about President Recep Tayyip Erdoğan.
"We have given our response with the 2006 remarks of [former French president] Jacques Chirac. We have launched a domestic investigation regarding the issue and we are also following both the legal and diplomatic process at the international level and with French authorities. There is currently no situation that requires the recalling of Paris ambassador. We are in contact on the phone [with the ambassador]," Çavuşoğlu told reporters on Oct. 28.
Çavuşoğlu also shared Chirac's remarks from 2006 on his Twitter account.
Bir zamanlar Fransa⬇️

Il était une fois la France ⬇️

Once upon a time France⬇️ pic.twitter.com/HWoldGuiOO

— Mevlüt Çavuşoğlu (@MevlutCavusoglu) October 28, 2020
The row with France initially flared after a French teacher who showed pupils cartoons of Prophet Mohammed published in Charlie Hebdo was beheaded in France this month. The caricatures are considered blasphemous by Muslims.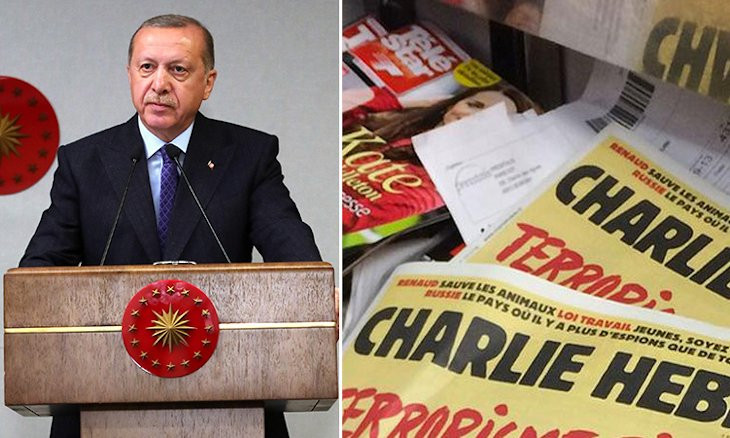 Erdoğan says he didn't see Charlie Hebdo cartoon about him, as Ankara launches probe into magazine
In a sign of spreading anger at France's defence of the right to publish the cartoons, demonstrators denounced France in street protests in several Muslim-majority countries.
Furthering Turkish anger, Charlie Hebdo published a cartoon on its cover showing Erdoğan sitting in a white t-shirt and underpants, holding a canned drink and lifting the skirt of a woman wearing an Islamic hijab to reveal her naked bottom.
Turkish officials said Ankara would take legal and diplomatic steps in response to the caricature, calling it a "disgusting effort" to "spread its cultural racism and hatred."
On Oct. 24, France had recalled its ambassador after Erdoğan said his counterpart Emmanuel Macron needed mental help over his attitude towards Muslims.
"Outrage and insult are not a method," Macron's office had said in the face of Erdoğan's remarks.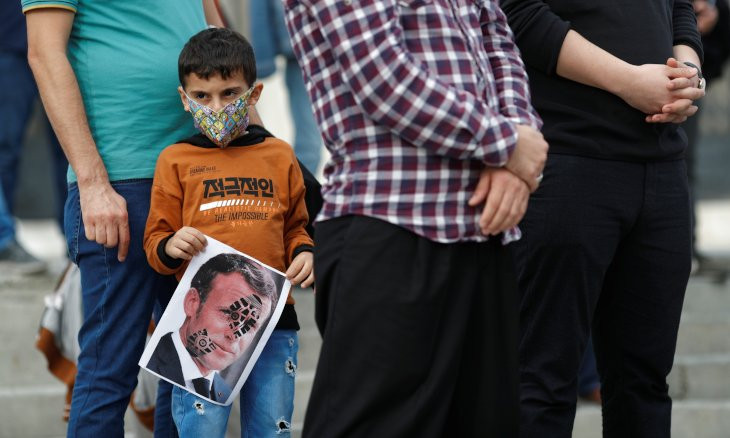 Countries attacking Islam want to relaunch Crusades: Turkish President