Doctor's claims on babies given COVID-19 shots trigger fury in Turkey
A Turkish doctor's claims on one or more babies having been inoculated with COVID-19 vaccines by accident in the Aegean province of İzmir triggered fury on social media.
Duvar English
Turkish social media users were infuriated on Sept. 23 over claims by Ege University Medical Faculty Prof. Zafer Kurugöl who said that babies and children had accidentally been inoculated with COVID-19 shots in the Aegean province of İzmir.
"Let me say this, sometimes, health clinics got Hepatitis vaccines mixed up and inoculated little children with COVID-19 shots," Kurugöl told news broadcaster NTV on Sept. 22.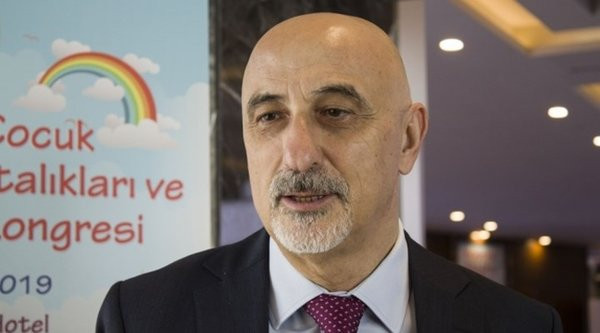 The professor went on to boast about how the accidental treatment didn't produce any negative side effects in children and said that it produced antibodies in babies as young as one month old.
"We will publish these results in a famous medical journal soon. Even in young babies, even in high doses, there were no issues with side effects," Kurugöl said.
Speaking on the same broadcaster a day later, Kurugöl said that the inoculation he spoke of happened in a singular incident in Turkey that he clarified wasn't in İzmir.
"Both the Health Ministry and legal authorities processed the incident that took place some three months ago," Kurugöl said, changing his narrative entirely from a day before.
The one-month-old baby in question was brought into Ege University after being inoculated with the COVID-19 vaccine as the medical faculty is the best equipped in the area, the professor added.
"We kept the baby under close monitoring to make sure they were healthy," the professor said, adding that the child's heart and kidney functions continued regularly and that no abnormalities were detected in their bodily functions.
The professor then said that his goal by disclosing the incident was to make a point that COVID-19 vaccines aren't harmful even to a small child, and encouraged mass inoculations.
Kurugöl also apologized for "any wrong statements" he may have made.
Twitter users slam Kurugöl
Kurugöl's statements prompted controversy amid increased vaccination rates and rising pushback from anti-vaccination groups, and multiple hashtags emerged on Twitter about the professor's statements.
One of the trending topics read "Arrest Dr. Kurugöl" and received more than 35,000 comments on the social media platform.
The phrases "Baby not a lab rat" and "By accident" also became trending topics on Twitter, as another topic called for the resignation of Health Minister Fahrettin Koca.
Turkey lowered the vaccination age to 12 in September, and Minister Koca said on Sept. 21 that the rate of complete vaccination among the country's adult population had surpassed 50 percent.