Turkish man enacts daughter's death in bid to solve suspicious case
More than a year following his daughter Rabia Naz's suspicious death, Şaban Vatan visited the scene of the incident with a parliamentary commission, during which he enacted the death of the child to prove that she didn't commit suicide as alleged by the authorities, but instead hit by a car and left in the area.
Duvar English
A Turkish man has enacted his daughter's death in order to reveal how she died in a case that grabbed the attention of politicians after the father's months-long excruciating efforts.
Şaban Vatan enacted his 11-year-old daughter Rabia Naz Vatan's death in a bid to prove that she was murdered and did not jump off the roof to commit suicide as alleged by authorities.
Rabia Naz'ın babası Şaban Vatan kızını bulduğu yeri, olayın ardından ve keşif sürecinde yaşananları komisyona anlattı. https://t.co/OdxFsafuAN pic.twitter.com/Y0yRP8ymQm

— duvaR (@gazeteduvar) November 8, 2019
Rabia Naz was found wounded in front of her house in the Eynesil district of the Black Sea province of Giresun on April 12, 2018, before being taken to a hospital, where she succumbed to her wounds.
Ever since her death, Şaban Vatan has been trying to make his voice heard by authorities in order for a proper investigation to be launched into his daughter's death.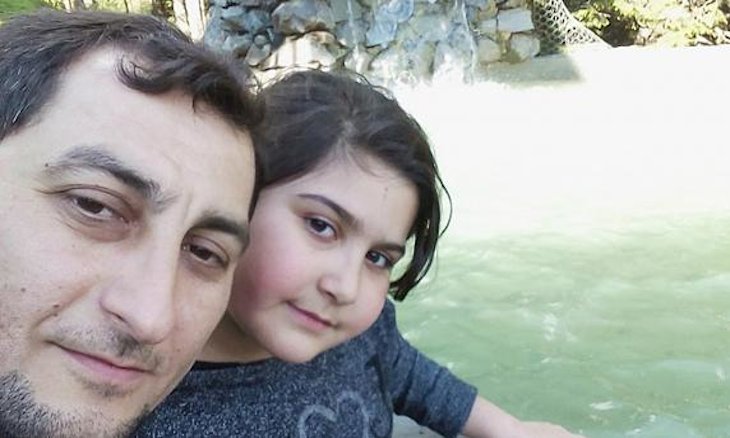 While authorities claim that the child committed suicide, her father insists that she was hit by a car and the case is being covered up by a deputy of the ruling Justice and Development Party (AKP).
According to Vatan, Rabia Naz was hit by a car driven by the nephew of then-Eynesil Mayor Coşkun Somuncuoğlu from the AKP and AKP deputy Nurettin Canikli intervened in the case to cover the story up.
AKP deputy sued the father
The following process added to the grief of the father, with his brother Muhammet Vatan claiming that he has mental health issues in an attempt to cast doubt on Şaban Vatan's allegations.
In addition to several attempts to make Şaban Vatan "receive treatment" in a psychiatric clinic, Canikli filed complaints against him over "insults and slanders."
The father's endless efforts and detective-like pursuit of the case, in addition to journalist Metin Cihan's consistent reporting, finally yielded results, with parliament setting up a commission to shed light on the girl's death.
The commission consisting of politicians from all parties visited Eynesil on Nov. 8 to examine the scene of Rabia Naz's death.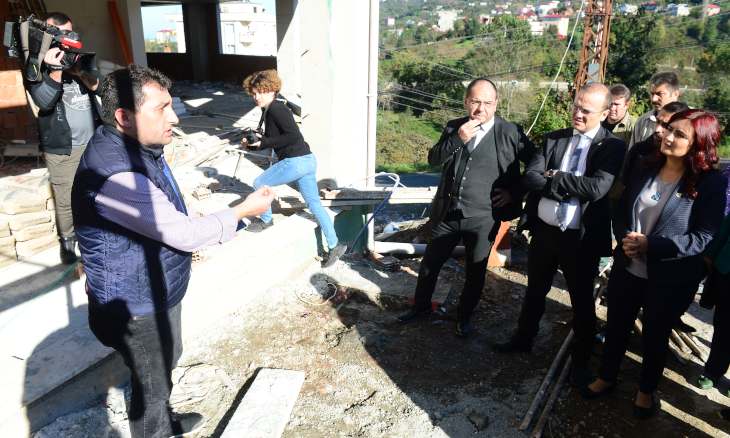 Accompanied by Şaban Vatan, members of the commission examined the roof of the building that the child is alleged to have jumped, while the father enacted the position of his daughter's body when he found her.
Simultaneously, a confidentiality order imposed on the case was lifted, main opposition Republican People's Party (CHP) lawmaker Sevda Erdan Kılıç has said.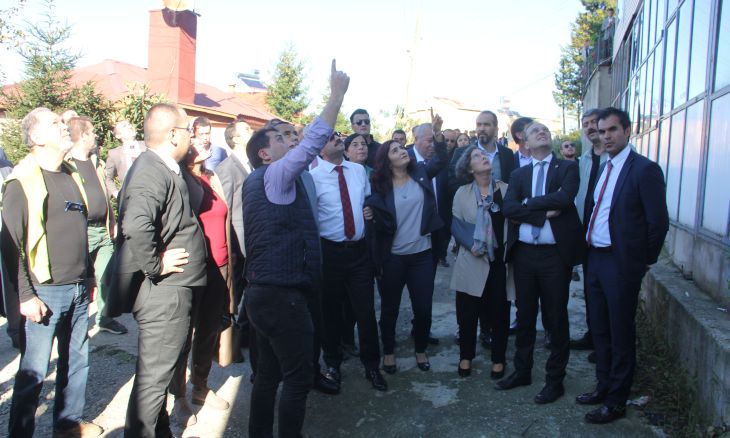 DNA found under the child's fingernails
Meanwhile, DNA profiles possibly belonging to multiple individuals, of whom one is certain to be a male, was found under Rabia Naz's fingernails, a forensics report prepared on Oct. 12, 2018 said.
Seeing the report a year after it was prepared, Şaban Vatan asked the reason for why the case was not investigated further when the evidence of a struggle with a man is so evident.