Turkey's top religious official envies the Pope, opposition lawmaker claims
The head of Turkey's Religious Affairs Directorate, Ali Erbaş envies the Middle Ages papacy, said main opposition Republican People's Party (CHP) Deputy Faik Öztrak. Erbaş had said during a Quran course opening Feb. 8 that anyone who supported the courses would be rewarded in heaven.
Duvar English
The head of Turkey's top religious authority envies the Pope, main opposition Republican People's Party (CHP) Deputy Faik Öztrak said in response to comments by the former that supporting Quran courses would guarantee access to heaven.
"Anyone who contributes even a brick to the construction of a Quran course will have a house in heaven," said head of the Directorate of Religious Affairs (Diyanet) Ali Erbaş during the opening of a Quran course on Feb. 8.
"People who support Quran courses will be rewarded in heaven," Erbaş said.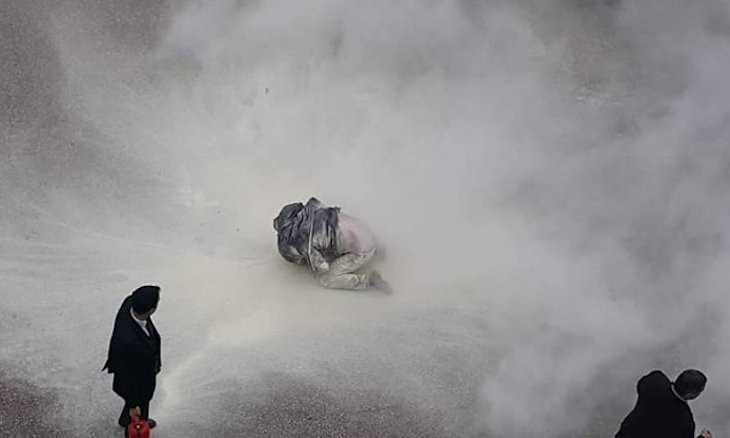 Father of two dies after setting himself on fire because 'his kids are hungry'
Öztrak criticized Erbaş through a reference to the case of Adem Yarıcı, who died after attempting self-immolation. Yarıcı had been unable to provide for his family during a long period of unemployment, which Öztrak said the head of the country's religious affairs directorate should focus on.
"But obviously the head of religious affairs, who hasn't commented on [Yarıcı] envies Middle Age papacy and has started leasing out estates in heaven," Öztrak said.
'Corruption starts at the top'
Öztrak furthered his criticisms to include all of the ruling Justice and Development Party (AKP), saying that Erbaş's attitude shows that "corruption starts at the top."
Öztrak criticized AKP leader and President Recep Tayyip Erdoğan for his reaction to the avalanche that killed 41 people on Feb. 5.
"Erdoğan was at a meeting in Kırıkkale the day that 41 of our countrymen died, he was throwing bags of tea to the crowd. All the channels split their screen, showing the avalanche disaster on one side, Erdoğan's bags of tea on the other," Öztrak said.
Öztrak said that Erdoğan should have shed his partisan identity during such a time of national sorrow.
"Never have our people seen such a selfish, arrogant administration that's so cut off from our values. They don't have respect for the living, or the dead."