Thousands of Elazığ earthquake survivors still living in tents amid freezing weather
Thousands of people have been displaced from their homes after Elazığ's 6.8 earthquake on Jan. 24 and are now forced to live in tents pitched on snowy ground. "We were saved, but our lives remain under that wreckage," said one Elazığ resident living in a tent who wished to remain anonymous. "At this point I don't know what we will do. There is nothing left."
Müzeyyen Yüce / DUVAR

It has been just over three weeks since an earthquake measuring 6.8 on the Richter scale struck the southeastern province of Elazığ, killing 41 and causing widespread destruction. Thousands of people have been displaced from their homes and are forced to live in tents pitched on snowy ground.
At Kültür Park in Elazığ's city center, there is a tent camp in which close to 2,000 people are currently living. Immediately after the earthquake, the camp primarily consisted of Syrian refugees, but conflicts between Syrians and locals resulted in the former moving to a different camp in the city, according to claims. The residents in the camp are trying to stay warm in the freezing conditions with catalytic heaters running in their tents.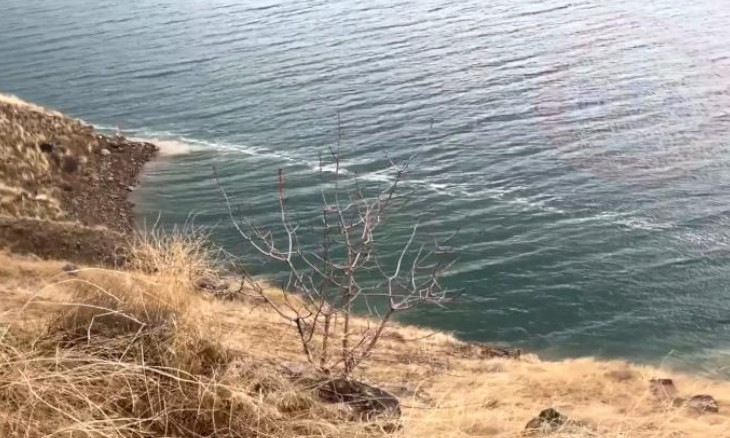 Signs of surface rupture from Elazığ earthquake visible in area lake
"We're still having trouble staying warm," said 46-year-old Ahmet Özkul, as nights in Elazığ have dropped to -10 degrees Celsius. Özkul's home in the city's Karşıyaka neighborhood was damaged in the earthquake.

"I make a living for my family by shining shoes. At the moment I cannot work. I have no means of establishing a new life. After the earthquake, for awhile we stayed at a gym, and later came to the tent camp. It is difficult being homeless and desperate," Özkul said.
"It's become normal already! Can you imagine? I feel as if everyone is living in the tent," said one resident who wished to remain anonymous.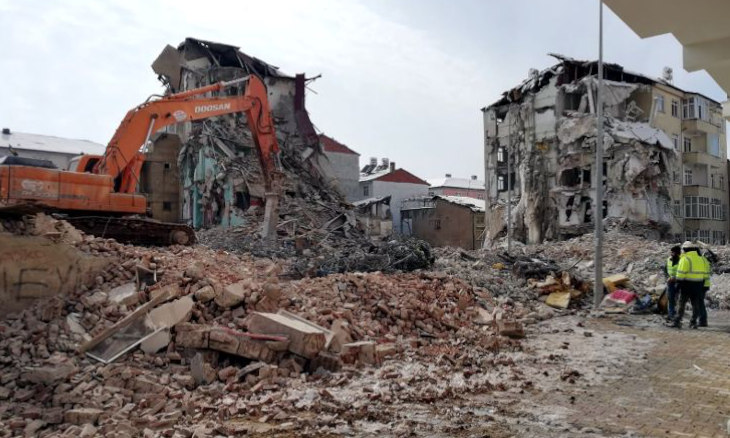 "Until the other day I had a roof over my head, now I'm on the street. Some of our neighbors and friends were caught under the wreckage. We were saved, but our lives remain under that wreckage. At this point I don't know what we will do. There is nothing left. We are waiting to be granted a new life with the relief money that is being collected on our behalf," they said.
A psychological support tent has been established outside of the Kültür Park camp by the Ministry of Family, Labor and Social Services in order minimize the disastrous consequences of the earthquake. One official says that the residents have experienced severe trauma as a result of the quake.
"There are some people that can't lift their head and look up. They can't look at lights. There are some people that don't want to meet with us due to religious reasons. For those situations, the provincial Directorate of Religious Affairs branch is providing support. The children also have serious problems. They are having problems with bedwetting and not being able to sleep. For this we are providing psychological support. Alongside that, in the children's tent that we have established, we are putting on events for the kids involving music and painting," the official said.
Demolitions are ongoing in the Mustafa Paşa and Sürsürü neighborhoods of Elazığ, which sustained the most serious damage in the earthquake. According to Environment and Urban Planning Minister Murat Kurum, nearly half of the buildings in the area were moderately or severely damaged.
Some people living in homes near to where major damage occurred and where demolitions are being carried out have been able to continue to stay in their home after receiving a report indicating that their home in is good condition. Among these people are Sakine Bakır, who works as a chef at the city's airport and has an eight-year-old daughter.
"Our building was built six years ago. After an inspection they gave us the report indicating it was safe. We returned home but the neighborhood no longer exists. Our memories and our past has been razed to the ground. We have witnessed pain. I have so many neighbors and friends who are victims, and there are families who can't even have a bowl of soup," Bakır said.
Ahmet Sürücü and his family also received a report enabling them to stay in their home, which only was slightly damaged in the earthquake. But the home is shaking due to nearby demolitions in the area, Sürücü said.
"We're scared, and still are dealing with the shock of the earthquake. For that reason we've decided to leave. We've collected our furniture and will be going," Sürücü said, adding that rental prices have surged in the area, and that some landlords are trying to take advantage of the situation by doubling or tripling the price of a rental home in the area.
"We didn't receive assistance of any kind. We applied to the governor but didn't get it. There are many people that also couldn't receive it. Where did this relief money go?" Sürücü said.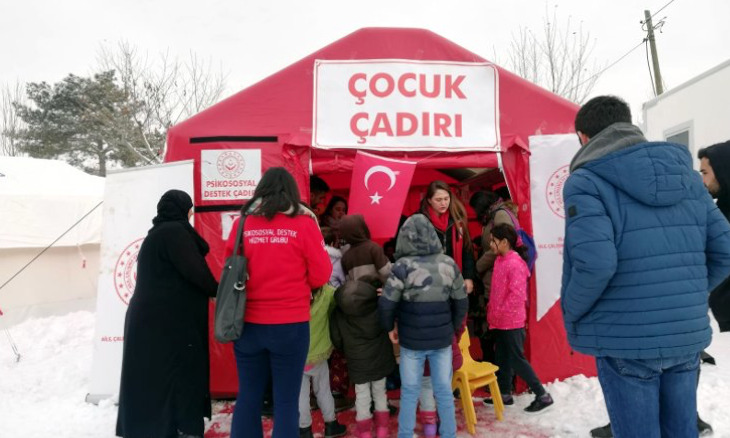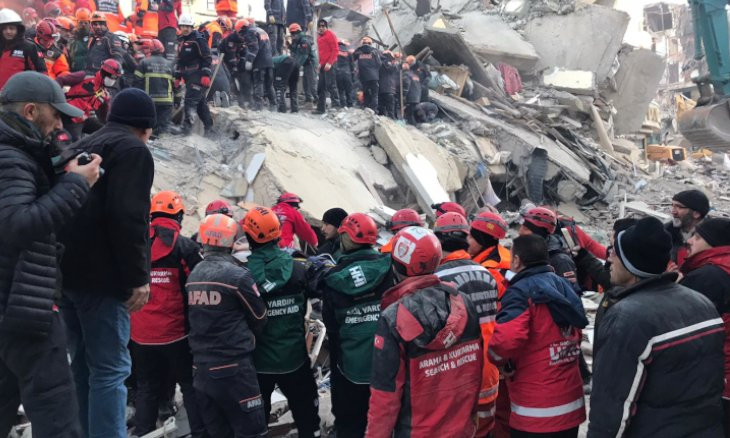 How was the earthquake relief money spent in Elazığ?