Ankara train station square to be redesigned to commemorate 2015 peace rally victims
A design competition to transform the area outside Ankara railway station into a square commemorating 103 people killed during a peace rally on Oct. 10, 2015 has come to an end. The winner project seeks to erect 103 trees in the memorial square and the trees' trunks will be covered with bronze statues.
Serkan Alan / Duvar
The winner of a contest to design a memorial and public square for the victims of the Oct. 10, 2015 bombings in the Turkish capital Ankara has been announced.
Accordingly, the area outside Ankara's main train station will be transformed into a square accommodating 103 trees whose trunks will be covered with bronze statues. The trees will be dedicated to 103 victims killed during the peace rally bombings.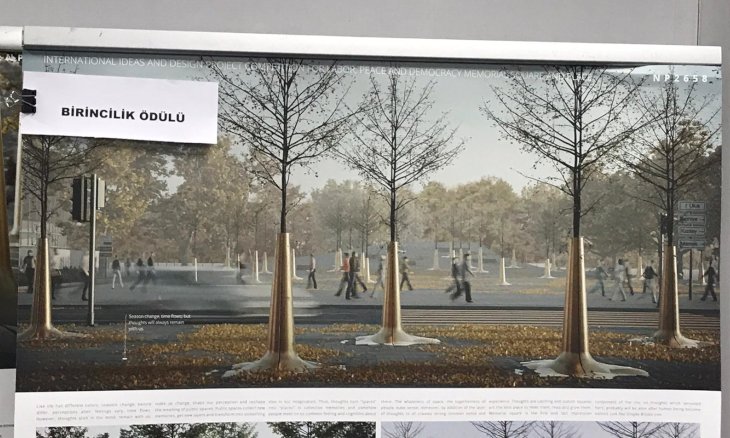 The contest titled "International Ideas and Design Project Competition for Labor, Peace and Democracy Memorial Square and Place" was jointly organized by the Union of Chambers of Turkish Engineers and Architects (TMMOB), Confederation of Public Employees' Trade Unions (KESK), Confederation of Progressive Trade Unions of Turkey (DİSK), Turkish Medical Association (TTB) and 10 October Peace and Solidarity Association.
A total of 39 projects, including 16 from abroad, competed in the contest. The winner team, led by architect Pınar Kesim Akbaş, consisted of architects, landscape architects and urban planners.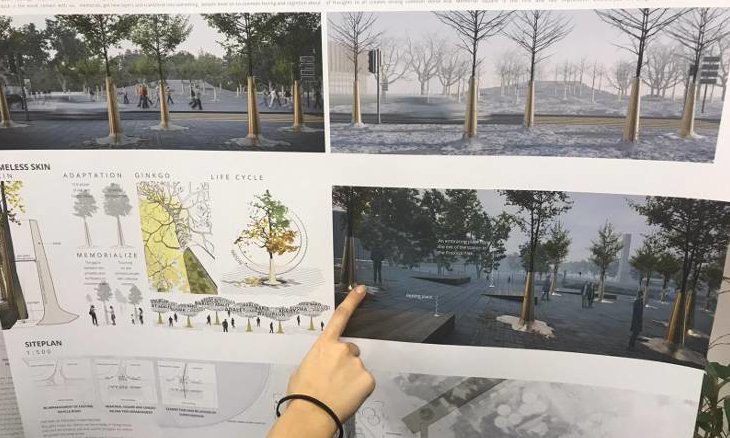 The result was announced during an award ceremony in the TMMOB's Ankara branch on March 3. TMMOB chair Emin Koramaz said during the ceremony that the competition was a result of a collaboration with Ankara Metropolitan Municipality.
"Following the Oct. 10 Ankara massacre, a decision was taken to rename this square as 'Democracy Square' but no action was taken [by authorities]. Following the last local election in Ankara [on March 31, 2019], we have visited our mayor and arrived at a consensus of redesigning the area [outside Ankara railway station] and held a contest," said Koramaz.
"We thank the owners of works of art that participated in this contest. Our brothers who we lost on Oct. 10, 2015 entrusted us with values such as peace and labor. We will look after this," he said.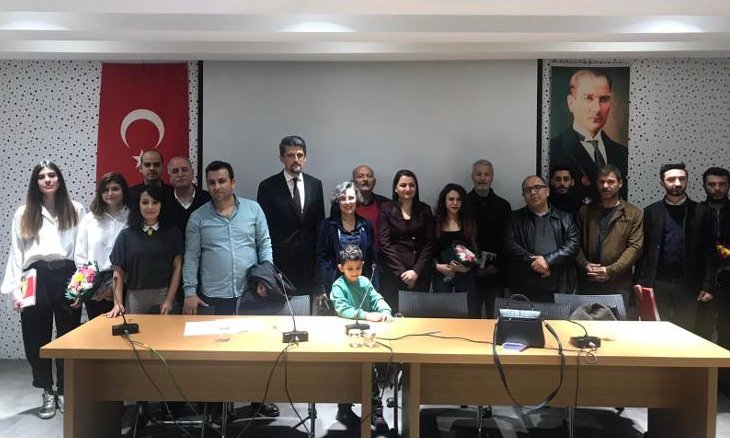 Ankara Municipality General Secretary Fatih Kerimoğlu also took the floor during the ceremony, saying: "I salute everyone on behalf of our Mayor Mansur Yavaş. The train station massacre is an incident that we need to take a lesson from. During that time period, not only the train station massacre, but also other massacres occurred. They also should not be forgotten. We'll do our best for monuments to be erected at those places as well [where massacres happened]."
On Oct. 10, 2015, tens of thousands of citizens from all over the country met by the Ankara train station in order to participate in the Labor, Peace and Democracy rally called for by DİSK, KESK, TMMOB and TTB.
Some 103 people lost their lives and over 400 people were injured in the massacre, which took place when two ISIS-member suicide bombers blew themselves up at 10.04 a.m. local time, just when the rally was about to start.