Prisoners set to be released cry out over soaring prices of inter-city bus tickets amid coronavirus
Thousands of prisoners are soon set to released over fears of the novel coronavirus spreading through jails. However, bus operators have turned this into an opportunity, demanding outrageous prices from them, reaching as high as 1,200 liras ($188) for one-way ticket. Some of the inmates who could not afford to pay such prices applied to jail management officials regarding this issue, but they have been told: "You are on your own."
Hacı Bişkin / Duvar
Prisoners set to be released early over fears of Covid-19 spreading through jails have cried out over soaring prices of inter-city bus tickets, saying that some of the bus firms have even tried to charge them 1,200 Turkish Liras (approximately $188) for one-way ticket.
A group of prisoners incarnated at a jail in the northwestern district of Bandırma have conveyed this issue to the Civil Society in the Penal System Association (CISST), an organization working on prisoners' rights. They told the NGO that when they had notified their jail management of this problem, the officials reportedly said to them, "You are on your own."
CISST has applied to the Justice Ministry, Prison Watch Commission and Human Rights and Equality Institution of Turkey and demanded that they find a solution to how prisoners will return home, as many of them cannot afford to pay such bus ticket prices.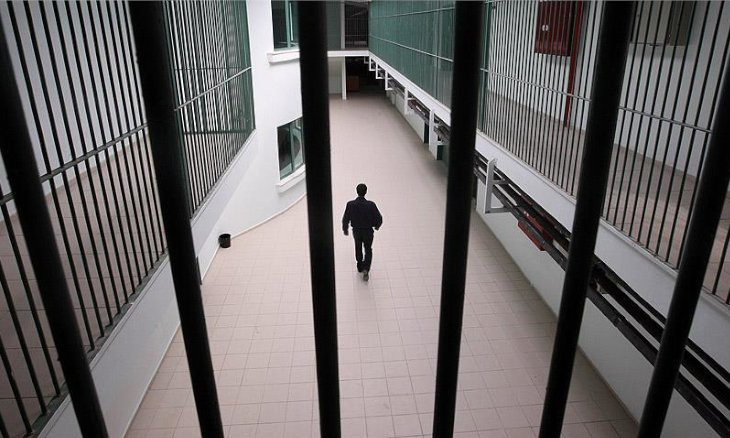 90,000 inmates set to be released amid coronavirus concerns
The Turkish parliament is now discussing a judicial reform package that is expected release about a third of the nation's prison population. The legal amendment will halve the sentence issued to inmates, except for those behind bars over charges related to terrorism, drugs, violence against women and children, sexual abuse and deliberate murder.
Some 45,000 inmates are expected to benefit from the legal amendment, but with the inmates who will be transferred from open prisons to house arrests due to the coronavirus epidemic, this figure will reach approximately 90,000, according to officials.
However, due to a restriction of travel between cities as part of new measures against the virus, returning home has turned into a challenge for prisoners. Jail management officials notify the names of the prisoners and their destinations to the local governor's office for special permission; but, as bus companies attempted to turn this into an opportunity, ticket prices have skyrocketed.
"My brother called me from Balıkesir Prison. He said that he will be released on Friday. And the price for bus ticket to Gaziantep is 1,250 liras…Who can go home with such outrageous prices?" one of the prisoners' sibling told Gazete Duvar.