Karakurt residents forced to leave homes amid virus outbreak as dam project set to submerge their village
Residents of the Karakurt village in the eastern province of Kars have been for years fighting against a dam project preparing to flood their houses. However, their efforts have gone in vain. They have been asked by the local governor's office to evacuate their houses despite the coronavirus outbreak.
Duvar English
Residents of the Karakurt village in the eastern province of Kars are being forced to leave their houses amid the coronavirus outbreak, as most of the village will be soon flooded with a newly built dam.
"The district governor have told us, 'You have four days [to leave your houses]. We are to evacuate our houses. Or otherwise, we will face an eviction by the gendarmerie. What are we to do?" several villagers were quoted as saying by ANKA news agency.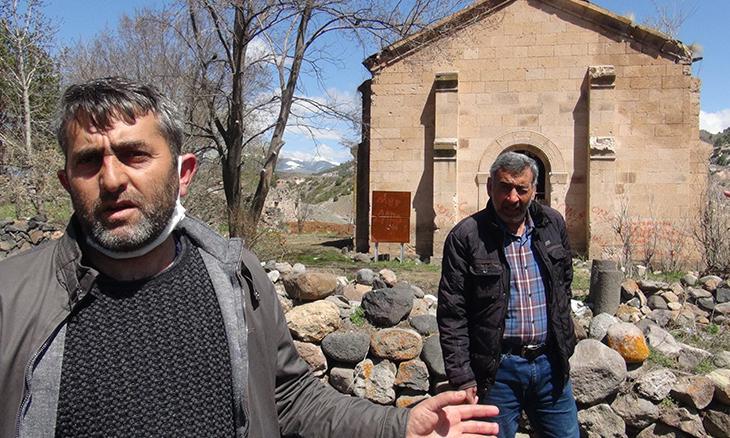 The village is located in Kars' Sarıkamış district. It has a population of 1,600 people with 150 households. Apart from a 2,000-year-old church, the village houses many historic structures, all of which will be soon flooded by the waters of the Karakurt dam on the Aras River.
The dam is ranked among the highest asphalt-core dams in the world. It is 142 meters high and its construction started in 2017. Since then Karakurt villagers have been fighting against the project, but their efforts have gone in vain.
The villagers undertook various protests at the dam construction site, went to the parliament to talk to deputies and tried to contact as many officials as possible.
They were offered new houses, but they have said that these new housing units are "in the middle of nowhere, where neither electricity nor water goes to."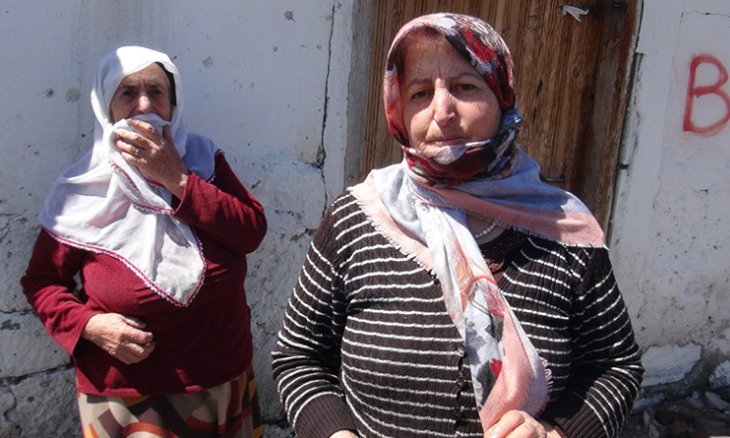 And the villagers were finally asked to leave their houses despite the ongoing coronavirus outbreak.
Owners of immovable property have received the market value of their material assets as compensation, but the amount is far from being "adequate" to buy a house and new land in the surrounding towns, especially as prices tend to rise sharply in the surrounding area as soon as the influx of resettlers is expected.
A villager told ANKA that authorities had estimated a price of 65,000 Turkish Liras (approximately $9,360) for his family house, in which three households reside. "What are we going to do with this money?" asked the villager, saying that this money will not be enough to buy a new home. "The gendarmerie is at the door. Where are we supposed to go to?"
A woman said she was given 80,000 liras (approximately $11,525) for her house. "Where am I supposed to go to with this money? They keep telling us, 'Leave your house.' Then give me what my house is really worth, what I deserve, then I can leave,' she said.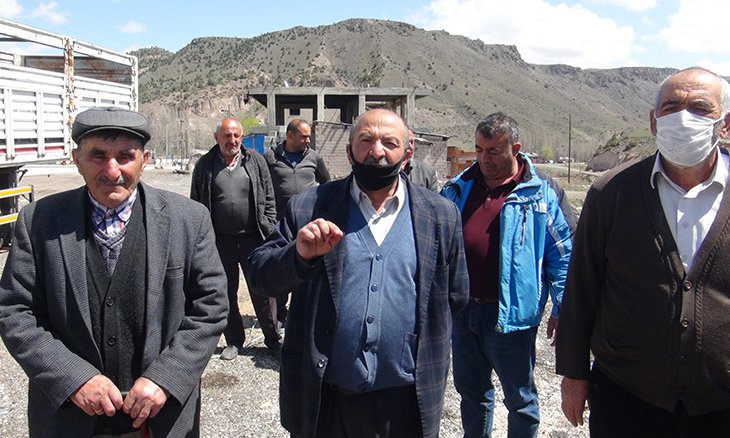 Not only houses but also several workplaces will be flooded. The villager named Yavuz Ejder has similarly said that he was given only 22,000 liras (approximately $3,170) for his workplace, which "is not even enough to buy a door and a window" should he attempt to open a new business. "We have until now given so much taxes; we have completed our military service. Is this what we deserve as citizens?" Ejder asked.
"On top of all this, we are dealing with coronavirus. And they [officials] are telling us, 'Commandos will come and they will evict you. We have no money, we have no house, plus there is pandemic, where should we go to? Our president is telling citizens to stay at home due to the pandemic, but now they are asking us to evacuate our village," several villagers have said.