High altitude regions in northern Turkey receive seasonally abnormal volume of snowfall
High altitude regions in Turkey received an abnormal amount of snowfall over the weekend, causing shepherds to get stranded in plateaus where they had taken their animals to graze. A 70-year old shepherd was found frozen to dead after being lost for over a day.
Duvar English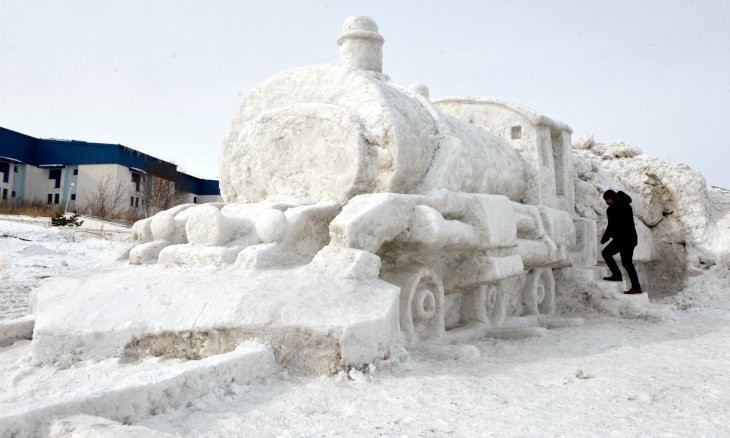 Eastern Turkey residents make snow train to attract Eastern Express
While the high altitude regions in northern and eastern Turkey received an extraordinary amount of snowfall over the weekend, many shepherds and farmers struggled with transportation to the plateaus where they work.
14 shepherds in the coastal Black Sea province of Giresun got stranded on the plateau where they had taken their 4,000 animals to graze when heavy snowfall blocked off roads.
The Giresun Governor's Office sent authorities to rescue the shepherds and their herd.
A little further south, in the Bayburt province, two villages and two plateaus were blocked off because of the snow.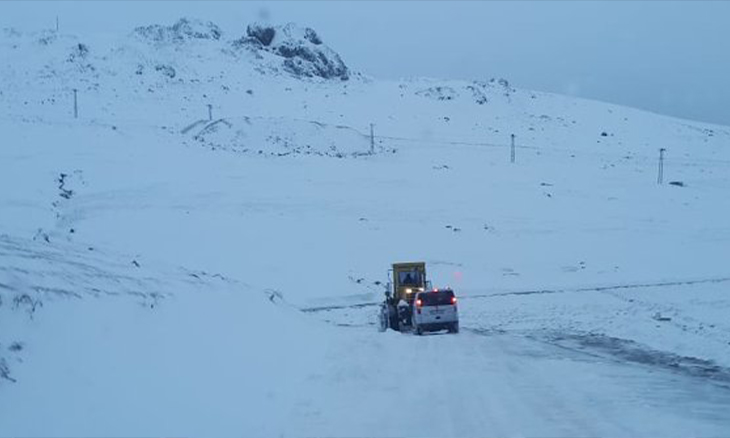 In the nearby Erzincan province, shepherds who had to bring their herds back to their villages said that the weather got colder very quickly.
"The weather was fine at first but then it started raining all of a sudden, and then it got colder and turned into snow. When the snow started rising from the ground, the sheep got cold," said shepherd Ali Can Kurt.
A 70-year-old shepherd who was last seen taking his herd to graze Saturday morning was found dead in Erzincan, having frozen to death in the freezing weather.