Turkish bar associations plan rally in opposition to gov't 'divide and conquer' strategy
The Union of Turkish Bar Associations (TBB) is planning a march to protest a draft bill that would divide large cities' bar associations into smaller institutions. 31 bar associations in Turkey have officially opposed the proposed legislation, and some bar heads attempted a march against in earlier in June.
Müzeyyen Yüce / DUVAR
The Union of Turkish Bar Associations (TBB) has come out against legislation proposed by the ruling Justice and Development Party (AKP) that seeks to divide individual bar associations in Turkey's largest cities, and the Union is planning a demonstration on July 4 in Ankara in opposition to the legislation.
The 27-article draft law is anticipated to be submitted to Turkey's parliament this week.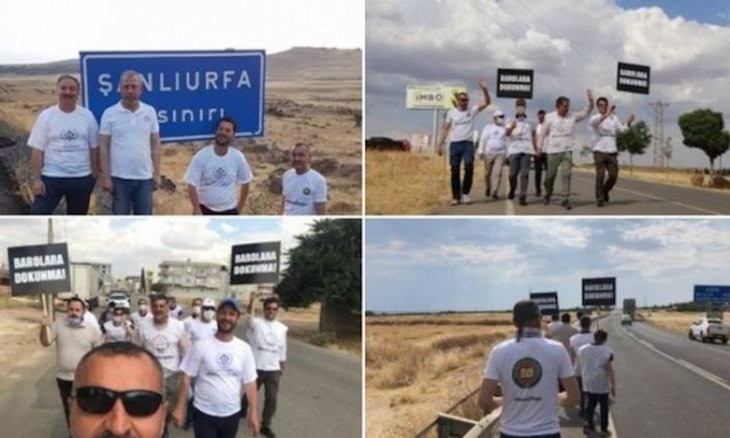 Bar associations say their march to Ankara is 'against darkness'
Bar association lawyers from Ankara, Istanbul and Izmir, which have several thousand members, have opposed the initiative, which would divide the associations in those cities into separate organizations.
They argue that the legislation is an attempt to divide, scatter, and control the associations and politicize them. 31 bar associations in Turkey have explicitly opposed the legislation.
A number of bar association leaders launched a march to Ankara earlier this month in opposition to the government's increasing pressure on their activities, but were stopped by police prior to reaching their destination: the Anıtkabır monument in Ankara, in which the founder of the Turkish Republic, Mustafa Kemal Atatürk, is buried.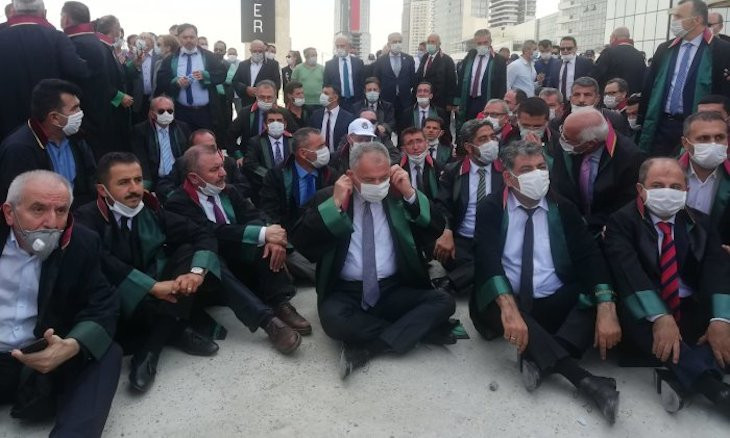 Bar heads launch sit-in after police prevent them from entering Ankara to end their Defense March
After more than 24 hours of waiting, the lawyers were allowed to complete their march to the monument.
The July 4 demonstration has been dubbed a 'defense meeting' in defiance of the government's legislation.
Meanwhile, associations in Izmir, Istanbul, and Antalya are planning 'defense marches' to be held in their respective provinces.