President Erdoğan welcomes new grandchild as finance minister becomes father of four
Turkish President Recep Erdoğan welcomed a new grandson in the early hours of June 30. The president's eighth grandchild was born to Finance Minister Berat Albayrak and Esra Erdoğan.
Duvar English
Turkish President Recep Tayyip Erdoğan welcomed a grandson to the world on June 30 as his son-in-law and Turkey's Finance Minister Berat Albayrak announced the birth of their fourth child.
"Thank God that our fourth child Hamza Salih brought our family and the world joy tonight," Albayrak tweeted around 1 a.m.
Rabbimize şükürler olsun, bu gece 4. evladımız Hamza Salih ailemize, dünyamıza sefalar getirdi. Sevgili eşim Esra'ya bize bu mutluluğu yeniden yaşattığı için sevgi ve minnetlerimi sunuyorum. Dualarınızı bekleriz. ?

— Berat Albayrak (@BeratAlbayrak) June 29, 2020
The finance minister also thanked his wife of 16 years, Erdoğan's daughter Esra Albayrak in his tweet.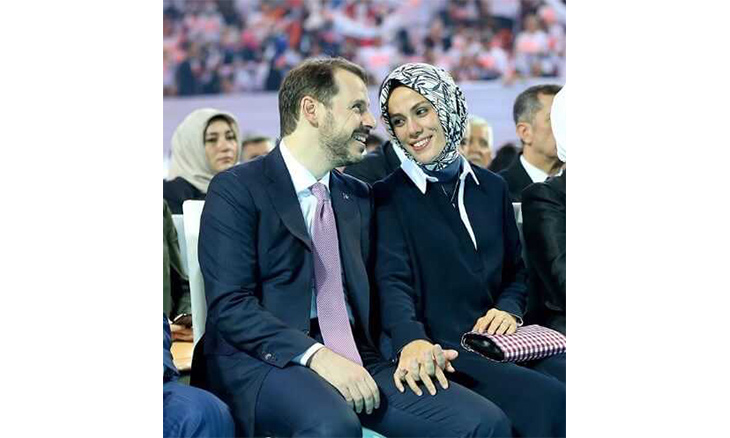 "I offer my dear wife Esra my love and gratitude for allowing us to experience this happiness once more. We would appreciate your prayers :)" tweeted the minister.
The couple's oldest son Ahmet Akif was born in 2006, oldest daughter Emine Mahinur in 2009 and youngest son Eymen in 2015.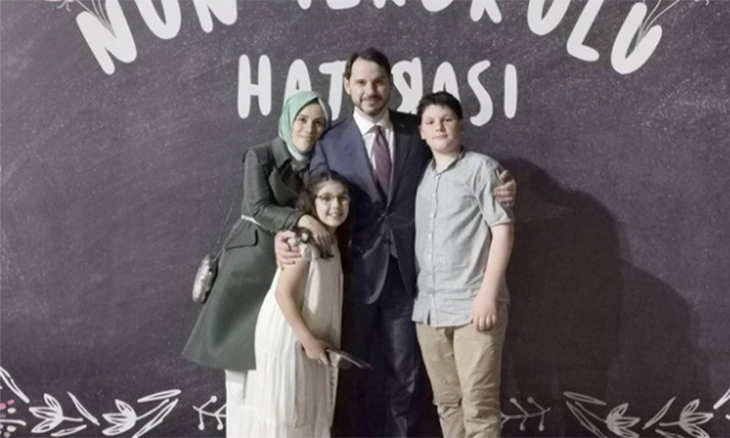 The couple's youngest child is President Erdoğan's eighth grandchild.
Erdoğan's younger son Bilal, married to Reyyan Uzuner since 2003, has one daughter named Fatima Serra, and two sons named Ömer Tayyip and Ali Tahir.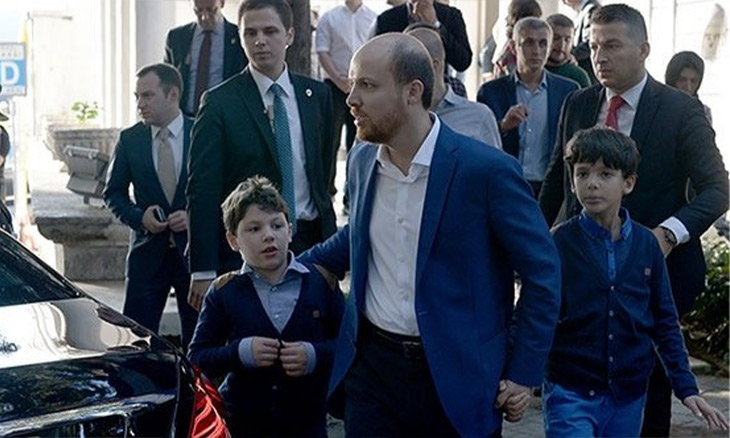 The leader of the ruling Justice and Development Party (AKP) is also grandfather to his daughter Sümeyye's 2018-born daughter Canan Aybüke with businessman Selçuk Bayraktar.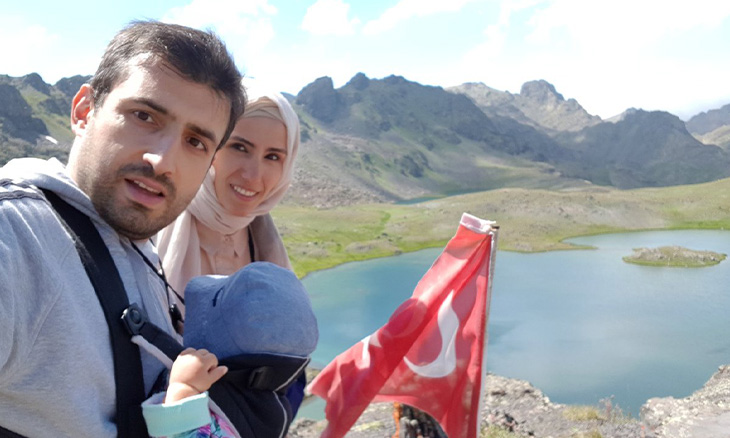 Erdoğan's oldest son, Ahmet Burak, who has been out of the public eye since he fled the scene of a fatal car crash and avoided prosecution, is said to have one child, although Duvar English was unable to confirm their identity.
Ahmet Burak Erdoğan married Sema Ketenci, the daughter of his future business partner Osman Ketenci, in 2001.