Religious middle school enrollment on steady rise in Turkey
Enrollment in religious-training Imam Hatip schools has been more than the enrollment in the high school Imam Hatip schools. Enrollment in the imam-training high schools fell in the academic year 2018-2019.
Duvar English
Attendance at Imam Hatip middle schools has been higher than the number of students who choose the imam-training education institutions for high school since 2016, daily Birgün reported on July 8.
The daily reported that Imam Hatip high schools had 30,000 more students than the middle schools in academic year 2015-2016, but the latter had surpassed high schools by 267,000 students the following year.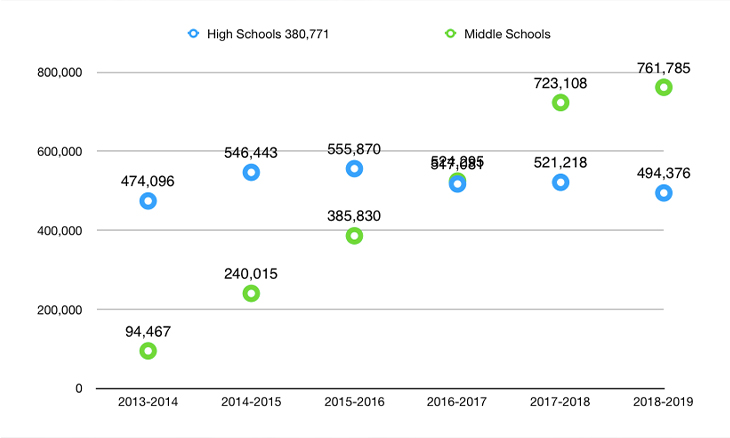 The number of students in Imam Hatip high schools had increased marginally in the academic year 2016-2017, so the large gap between the number of students at the two Imam Hatip school levels was triggered by a large increase in middle schools' enrollment.
Middle school enrollment showed a steady upwards trend starting with 94,467 in the academic year 2012-2013, some 240,015 in 2013-104, almost a fifty percent increase to 385,830 in 2014-2015, another spike to 524,295 in 2015-2016, another increase to 657,020 in 2015-2016, 723,108 in 2017-2018 and finally 761,785 in 2018-2019.
Meanwhile, high school enrollment dipped in the academic year 2018-2019 to 494,376 from 521,218 in 2017-2018.
Education expert Ali Taştan said that 40 percent of Imam Hatip middle school graduates picked other institutions in high school.
Taştan added that Imam Hatip high school classes have consequently shrunk to an average of 14 students, while a regular high school class is made up of about 25 to 30 students.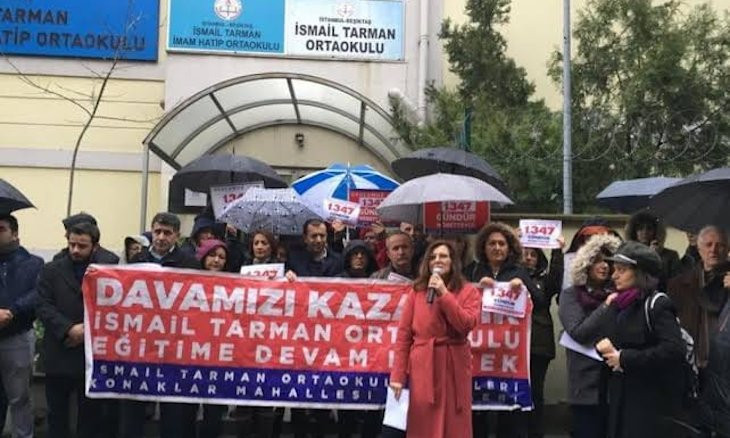 Istanbul middle school pressures students into religious conformity