Southern Istanbul suburbs are high-risk areas in municipal earthquake simulation
A recent simulation by Istanbul Municipality revealed the southern suburbs of the city to be the highest-risk areas in a potential earthquake. While the suburbs are located on both sides of the city, they're all placed alongside the southern Marmara Sea shoreline.
Duvar English
Istanbul's almost entirely residential neighborhoods emerged as the districts that face the greatest risk in a large earthquake in the city, a simulation by Istanbul Municipality (IBB) revealed on July 7.
In an "Update to the Damages Estimates of a Potential Istanbul Earthquake," the municipality determined that suburban Avcılar, Fatih, Zeytinburnu, Esenler, Küçükçekmece, Tuzla and Beylikdüzü would be affected the most in an earthquake of magnitude 7.5 at night time, when residents are home.
While Avcılar, Fatih, Zeytinburnu, Esenler and Küçükçekmece are placed along the southern shore of Istanbul's European side, Tuzla and Beylikdüzü are located along the Anatolian shore of the city, although all border the Marmara Sea.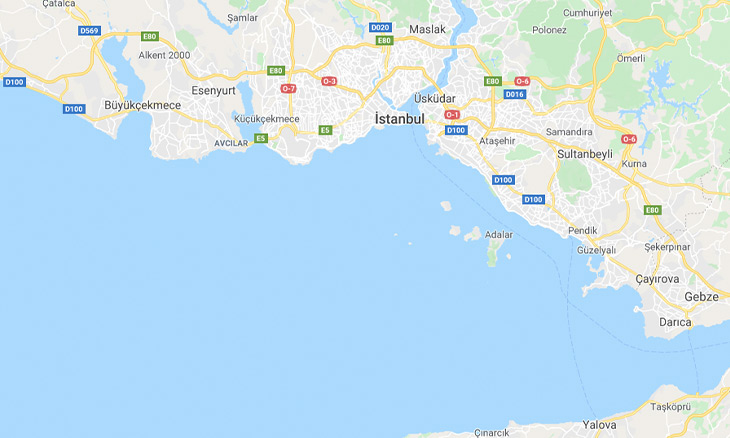 Fatih: The report said that 72 percent of buildings in the suburb would incur some level of damage, around 1,500 lives would be lost and 140,352 persons would be left without shelter.
Esenler: About 5,000 structures in the district are predicted to be severely damaged in the suburb, while about 95,000 people are thought to become homeless. The estimated death toll was around 630 persons.
Avcılar: The suburban Avcılar was estimated to lose about 34,935 homes, leaving about 104,805 persons homeless.
Zeytinburnu: More than 5,300 homes are estimated to be damaged, leaving more than 90,000 people homeless.
Bakırköy: More than 50 percent of structures in the upper-middle class suburb, and about 50 lives are predicted to be lost in a potential earthquake.
Küçükçekmece: Nearly 13,000 buildings are predicted to incur severe damages, while more than 210,000 people are estimated to become homeless and about 1,500 residents risk losing their lives.
Silivri: Around 40 percent of all buildings will be damaged, around 50 residents are predicted to die.
Tuzla:Some 7,126 structures in the suburb are estimated to be severely damaged.
Beylikdüzü: More than 527 lives are predicted to be lost in an earthquake, while 32 points in the water infrastructure were determined to be damaged.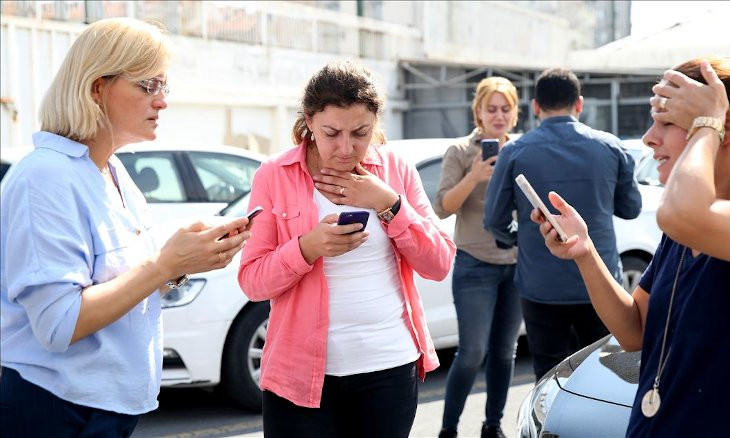 Communication authority fines providers for shortage after Istanbul earthquake