Turkey's top religious authority's district office 'seizes employees' premiums to purchase official vehicle'
A district office of Turkey's Directorate of Religious Affairs (Diyanet) confiscated employees' premiums of over thousand liras to raise funds for an official vehicle. The district mufti's office notified employees of their claim over premiums via text message.
Duvar English
A district mufti's office in the southeastern province of Bingöl reportedly confiscated employees' premiums of 1,200 Turkish Liras for a "donation campaign" to buy an official vehicle.
An office of Turkey's Directorate of Religious Affairs (Diyanet), the Karlıova district mufti chose to use employees' premium of 1,200 liras from their bank instead of the official budget allocated to it for the official vehicle, news portal Artı Gerçek reported on Aug. 20.
The office sent texts to employees to notify them of their "donations," and urged them to not wonder whether it was caiz, a term that means lawful by Islam rules.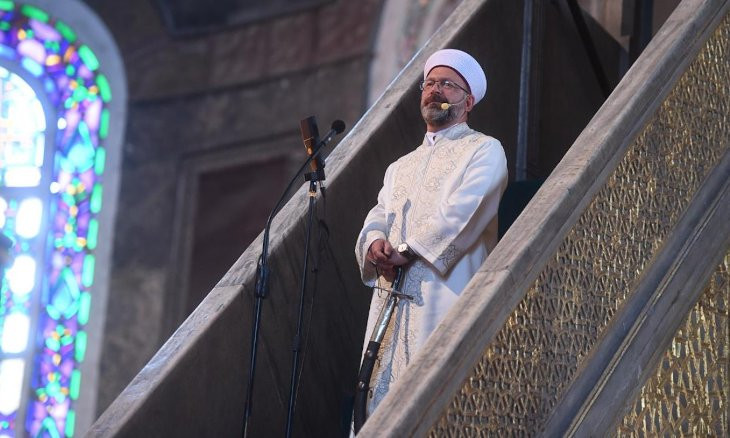 Turkey's top religious body head defends delivering sermon with a sword during prayers at Hagia Sophia
"I urge you to look at it as a mutually set goal for our institution, rather than whether it's caiz or not to use the promotions," said the text the mufti's office sent to employees, imams and instructors.
The office included the current district mufti, the former district mufti and even temporary instructors of the institution in the "donation" campaign, the text added.
"There are only 10 imams who haven't donated as of this moment. 'I need the money, I've already given to the poor, I'm in debt' are all but excuses. Everybody's in debt," said the message.
The mufti's office said that they hope that imams who haven't contributed yet "will join the movement of service and don't make a mistake."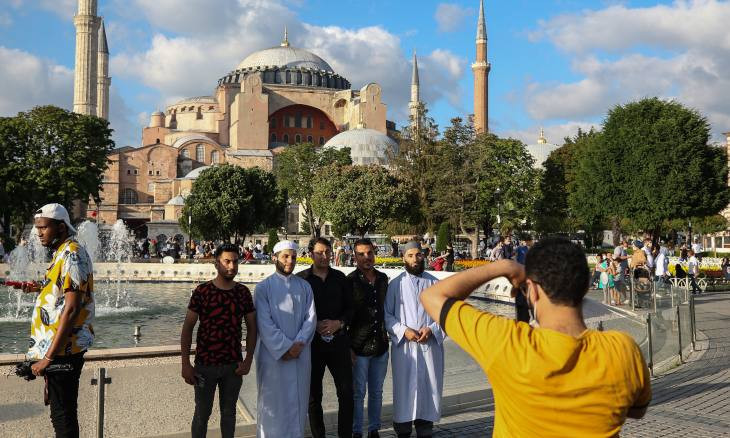 Converting Hagia Sophia into mosque 'is continuation of our July 15 revival'
Separately, daily Türkiye reported on Aug. 20 that Diyanet Head Ali Erbaş had requested funds from Finance Minister Berat Albayrak for 5,000 new employees.
Erbaş reportedly said that Turkey needs 15,000 new imams, but the new budget will allow for 3,500 imams to be hired, along with 1,500 other workers.