Turkish Railways suspends construction project designed to divide Diyarbakır in half
Construction of a wall that would divide the southeastern province of Diyarbakır in half was suspended upon public outcry against the project. The 12-kilometer wall would run along a railway that crosses across the city, essentially dividing it in two.
Duvar English
Turkish State Railways has suspended the construction of a wall along the railway that runs across the southeastern province of Diyarbakır, essentially splitting it in two, news broadcaster Habertürk reported on Sept. 2.
State Railways had started construction on a two-meter-tall wall along the 12-kilometer urban railway on Aug. 31, prompting swift response from local non-governmental organizations that protested the divisive nature of the construct.
Some 21 organizations, including the Diyarbakır Bar Association, the Diyarbakır Medical Association and the local branch of the Progressive Trade Unions of Turkey (DİSK), released a joint statement slamming the construction, which they said started without the mandatory environmental impact report.
"When the project in question is considered as a whole, it is clear that these barriers, that were put up to a tender and planned around the railway system, are being built without taking into account science, art, social life and other states of affairs," the statement read.
The organizations urged an immediate end to construction in their statement and called for an environmental impact assessment on the project, noting that it would interrupt passageways for humans and animals alike.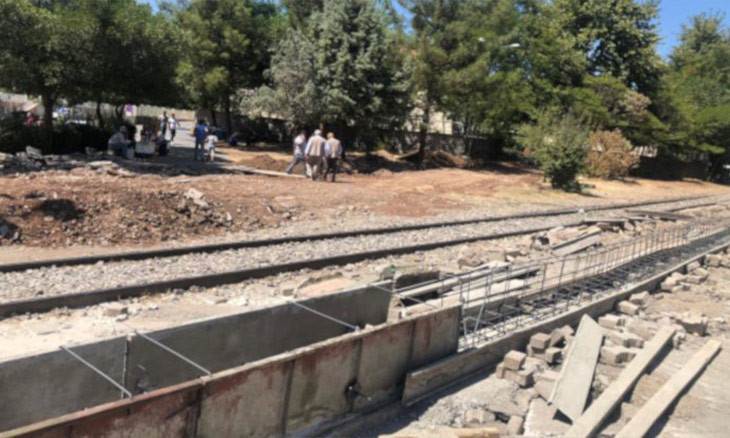 Diyarbakır opposes construction of 12KM wall that will divide city in two