Turkish private university abroad 'symptom AKP's detachment from law'
Turkish experts have protested a Turkish private university in North Macedonia as it admits law students without the requirement of the national higher education exam, although alumni are permitted to practice law in Turkey. HDP deputy Rüştü Tiryaki called on AKP deputy Mustafa Şentop, who is the board honorary chairman of the university in question, to explain why Turkish education watchdog YÖK's accreditation guidelines are being violated for this specific university.
Serkan Alan - DUVAR
Experts from academia, law and politics alike have come out in opposition to a new private Turkish university in North Macedonia which recently came up in news reports for its admission of students into its law program without the standard national examination.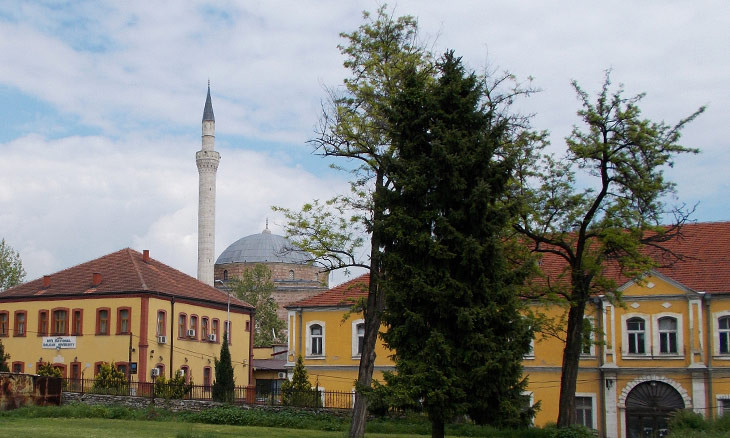 Private Turkish university in Europe admits law students with high-school degree, no exam required
The university admits students into its law program with merely a high school diploma, whereas a law student in Turkey is required to have scored above a certain threshold in the national higher education exam.
Meanwhile, the law program's degree can be accredited in Turkey, and alumni can practice law after taking a few complementary courses in the country.
Turkey's Council of Higher Education (YÖK) usually requires a university to rank in the top 1,000 of a global list to grant an accreditation, however this is not the case for private International Balkan University (IBU).
IBU's law program was not also listed in the list of programs introduced to students by Turkey's Student Selection and Placement Center (ÖSYM) in 2020, again violating the rules of accreditation granting.
Antalya Bar Association Chair Polat Balkan said that the program's admission criteria are unfortunate at a time when the legitimacy of bar associations is being compromised through the opening of so many law programs.
The chairman said that the ruling Justice and Development Party's (AKP) opening of such a large number of law schools is a sign that they've "lost touch with the law."
"Lawyers, prosecutors and judges all have to go through the same desks to receive their professional education. This system doesn't allow people to receive the necessary training," Balkan said.
Pro-Kurdish Peoples' Democratic Party (HDP) deputy Rüştü Tiryaki said that it is "everyone's right" to expect Parliament Speaker and IBU Board Honorary Chairman Mustafa Şentop to explain the inconsistent implementation of regular accreditation guidelines for this specific university.
Meanwhile İYİ (Good) Party deputy Feridun Bahşi called for Şentop's resignation from the university's board.