Discharged soldiers demand legislation to revert martial law court rulings from '71, '80 coups
A group of soldiers who were discharged from the military during the coups of 1971 and 1980 have called on the government to draft a legislation that nullifies the rulings of the then martial law courts. The ADAM-DER association urged the public to support their campaign, saying that they will hold press meeting at 2 p.m. local time on Sept. 12 in front of Istanbul's Kadıköy prier.
Cihan Başakçıoğlu
An association founded by a group of discharged military officials who are against coups have launched a campaign calling for a legislation that deems rulings of martial law courts taken during the coups of 1971 and 1980 as "null."
"We have emphasized that March 12, 1971 and September 12, 1980 coups need to be enlightened; and we have suggested a legislation to be brought forward which will make the decisions of military commissions [of the time] as null. But our efforts did not find get a response from parliament," Opponent Soldiers of Military Coups Association (ADEM-DER) said in a statement.
The ADAM-DER association members consist of military officials who were expelled from the army during 1971 and 1980 coups on the grounds that they were "leftists." The association says they are against "dictatorship, coups and militarism" and are defending "democracy and human rights."
Theassociation's president Çetin Ali Nergis is a former lieutenant whowas dismissed from the military in the aftermath of the 1980 coup."During that period, without a judicial decision, many people wereexpelled from the army with the decisions of their superiors, on thegrounds that they were leftists," Nergis told Gazete Duvar.
"During that period, we have gone through the same experiences as opposition fractions, revolutionists, patriots, those against coups. Interrogations with torture, detention periods that lasted very long, such things. My friends were sent to Metris and Mamak prisons for a long period of time," he said.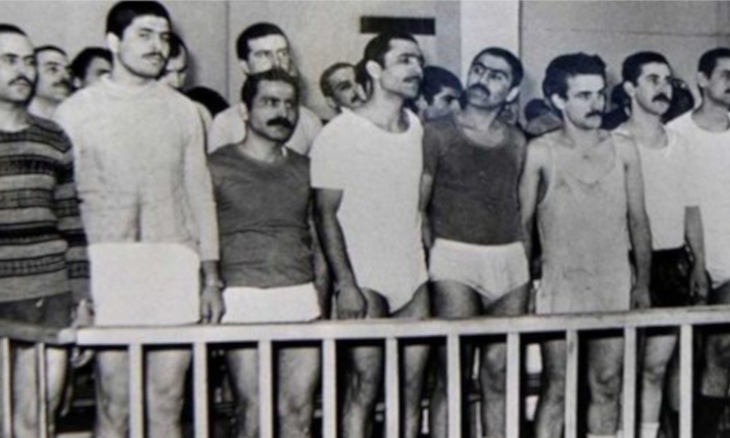 Nergiscalled on the public to support their campaign, saying that theassociation will hold press meeting at 2 p.m. local time on Sept. 12in front of Istanbul's Kadıköy prier.
"Wewould like to be there with all democracy powers. We believe that ifwe do not remember our past, if we do not understand how we came tothis point, we cannot get out of from here as well," he said.
On March 12, 1971, the military issued a memorandum to "restore order." This memorandum is widely referred to as the military's "soft coup." The government in power then was forced resign, with immediate implementation of measures that were directed at anyone suspected of left-wing tendencies.
In the months that followed the coup, scores of newspapers and publications were closed down. Many hundreds of those arrested have been held in prison for months before going on trial.
As for the September 12, 1980 coup, it was headed by Chief of the General Staff General Kenan Evren, in which 50 people were executed, 500,000 were arrested and hundreds died in prison. The coup followed a resurgence of street fighting between leftists and nationalists. Parliament, political parties and trade unions were dissolved. Political life was halted for three years and many civil liberties were suspended.