Turkish musician arrested for assaulting senior neighbor
Turkish musician Halil Sezai was arrested on Sept. 17 on charges of injury, as security footage that recently surfaced shows the artist assaulting an older neighbor. The 66-year-old man and his family made an official complaint about the musician, as he had threatened them before.
Duvar English
Famous Turkish singer Halil Sezai Paracıkoğlu was arrested on charges of intentional injury and threats on Sept. 17, a few days after security surveillance surfaced, showing the musician assaulting an older neighbor.
The musician is seen entering neighbor Hüseyin Meriç' home, dragging the man outside and continuously hitting and shoving him.
Paracıkoğlu was initially only called in to give a statement for the crimes of "breaking and entering" as well, a prosecutor called for his arrest on Sept. 17, and he was detained on injury charges.
Ruling Justice and Development Party (AKP) officials got involved in the musician's case, trying to mediate with the 66-year-old neighbor and his son.
"We only even made complaints because he threatened me. This isn't his property, there are four homes on this lot," said the neighbor's son after he spoke with government officials.
AKP Tuzla District Mayor Şadi Yazıcı also visited the man and his family following the musician's assault, noting that they would continue to follow the incident, as police protection was placed outside the family's house.
Meanwhile, musician Halil Sezai said in a series of tweets that his 66-year-old neighbor had been continuously harassing and threatening him and his friends.
While the musician's defense claimed the footage had been cropped, Sezai's lawyer said that the artist was "very sorry."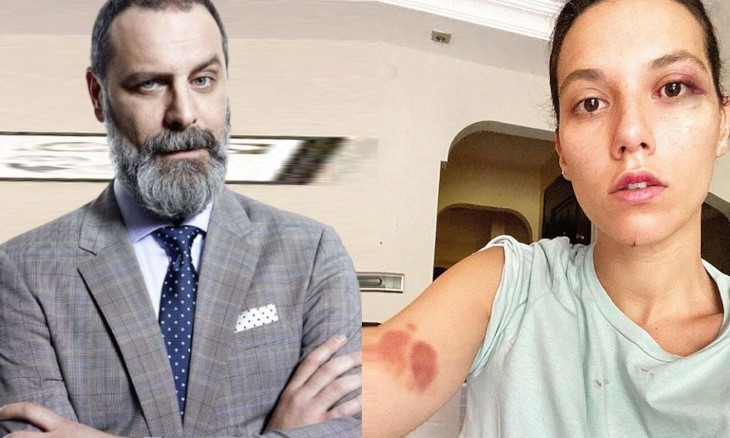 Turkish TV company announces Ozan Güven's departure from series Babil amid domestic violence claims