4.2 magnitude earthquake shakes Istanbul
A 4.2 magnitude earthquake was felt in Turkey's largest city Istanbul on Sept. 24, said the country's Disaster and Emergency Management Authority (AFAD). AFAD said the quake occurred at 4.38 p.m. local time and was centered in the Marmara Sea.
Duvar English
A 4.2 magnitude earthquake shook Istanbul at 4:38 p.m. local time on Sept. 24.
The depth of the quake was 6.83 kilometers, Turkey's Disaster and Emergency Management Presidency (AFAD) said.
The epicenter of the quake was 18.87 kilometers off the coast of Marmara Ereğlisi town.
Istanbul Governor's Office issued a statement saying that no damages have been reported so far.
#Deprem
Büyüklük : 4.2 (Mw)
Yer : Marmara Denizi, 18.87 km. Marmaraereglisi (Tekirdag)
Tarih-Saat : 24.09.2020, 16:38:31 TSİ
Enlem : 40.8268 N
Boylam : 28.0920 E
Derinlik : 6.83 km
Detay : https://t.co/l7YMsPRvRS@afadbaskanlik @trthaber @anadoluajansi

— AFAD Deprem (@DepremDairesi) September 24, 2020
The tremor has created fear among many people in the metropolitan region as experts have long warned that a major earthquake is expected to hit Istanbul, Turkey's most populous city with more than 15 million residents.
Small earthquakes are regularly felt throughout Turkey, and the major earthquake that experts believe will strike with an epicenter within the province of Istanbul will be far more catastrophic than the İzmit earthquake of 1999.
More than 17,000 people lost their lives in August 1999 when a 7.6 magnitude quake struck the Marmara province of İzmit, 90 kilometers southeast of Istanbul. About 500,000 people were left homeless.
In September of 2019, Istanbul was struck by a magnitude 5.8 quake, which injured several people, damaged buildings and saw schools evacuated.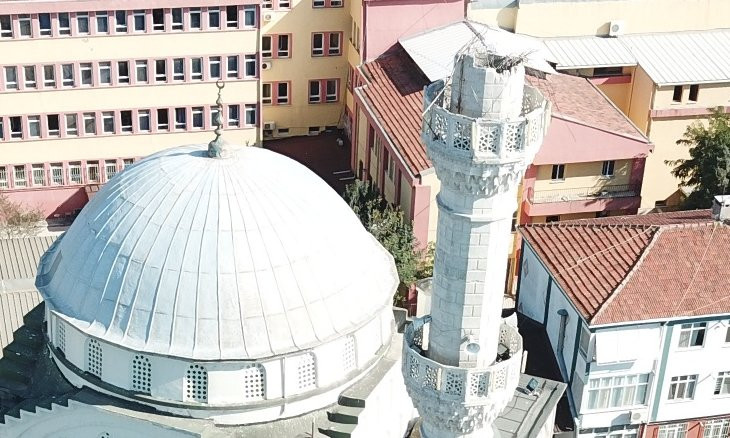 5.8 quake shakes Turkey's Istanbul