Crime scene footage of aide's 'suicide' in Turkish deputy's home reveals struggle
Daily BirGün released video showing the crime scene of Nadira Kadirova's alleged suicide, revealing signs of a struggle in the suspicious death of ruling Justice and Development Party (AKP) deputy Şirin Ünal's help. Meanwhile, the daily released a video of Kadirova's mother at her grave, accusing the deputy of killing the young woman.
Duvar English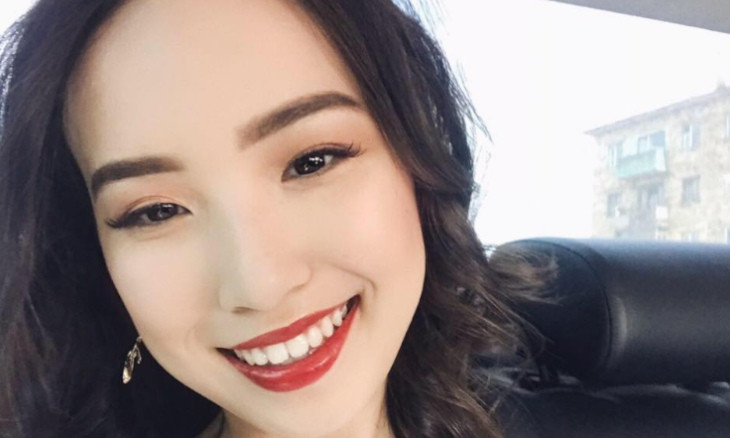 Death then silence
Video footage of Nadira Kadirova's room showed struggle at the site of her alleged "suicide," as the young woman's mother accused ruling Justice and Development Party (AKP) deputy Şirin Ünal of killing Kadirova, who worked as help in the family home.
Kadirova was found shot dead in her room at Ünal's house on Sept. 23, 2019 and Ankara police had swiftly ruled the incident a suicide despite claims by the young woman's friend that the deputy had been harassing her.
Her family's attempts to launch an investigation into the young woman's death have proven futile for over a year, but the family attorney İlyas Doğan said that footage released by daily BirGün on Sept. 27 "showed signs that a struggle occurred" in the woman's room, where her body was found.
BirGün, AKP'li Şirin Ünal'ın evinde şüpheli şekilde yaşamını yitiren Nadira Kadirova'nın odasının görüntülerine ulaştı

Avukat Doğan: Odada bir boğuşma yaşandığını düşünüyorum. Üç ayrı bölgede kan birikmesi var ve üçü de birbirine mesafeli alanlardahttps://t.co/SmkrByMzD8 pic.twitter.com/zyOZEXUmNu

— BirGün Gazetesi (@BirGun_Gazetesi) September 27, 2020
Crime scene footage shows a flower pot that's fallen to the ground, a small table that's flipped upside down and a bedside lamp that's tumbled to the floor.
The crime scene investigators also point to a pen on the desk that is inscribed with the words "Republic of Turkey Youth and Sports Ministry."
"I think there was a struggle in the room. There are three pools of blood and they're far from each other," the attorney said about the crime scene.
Another video that the daily released from the crime scene shows the deputy's daughter in Kadirova's room, which the family attorney noted jeopardizes evidence.
The daily shared another video on Sept. 28, this time showing Kadirova's mother Rano Kadirova at her daughter's grave in Uzbekistan, their homeland.
"You killed my one and only daughter Şirin Ünal you are a murderer. You killed me in both this life, and the afterlife. You should have killed me instead of my daughter. You killed my angel daughter," the woman is heard saying as she cries by her daughter's gravestone.