Turkey rejoices miraculous rescue of toddler 65 hours after İzmir quake
Turkish society woke up to receive news of a three-year-old girl's miraculous rescue from under the rubble some 65 hours after a strong earthquake shook the Aegean region of İzmir on Oct. 30. An image of Elif Perinçek clasping the thumb of the firefighter who pulled her out from the ruins became a symbol of hope following the devastating quake.
Duvar English
Turkish society rejoiced in the miraculous rescue of three-year-old Elif Perinçek from under the rubble some 65 hours after a strong earthquake jolted the region on Oct. 30.
HAYAT BİR KEZ DAHA KAZANDI.
İdil kızımızın ardından, 65 saat sonra aramıza dönen 3 yaşındaki Elif kızımız da hayata yeniden merhaba dedi. Yaşamdan yana olan umut ve mücadelemize güç kattınız. Ekiplerimize minnettarız. pic.twitter.com/ukl6kqv2Wg

— Dr. Fahrettin Koca (@drfahrettinkoca) November 2, 2020
The 106th person to be rescued wounded from the ruins, the photograph of baby Elif holding onto a firefighter's thumb became a symbol of hope among Turks, with her name spiking to the top of Twitter's trending topics.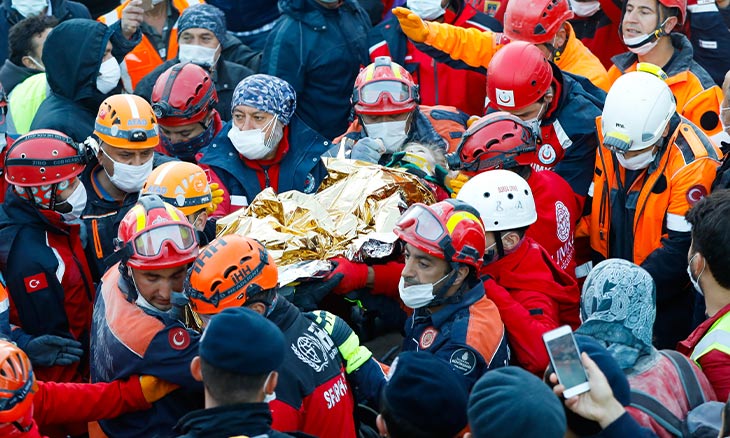 "Elif held onto my thumb... I cleaned her face, dusted it off. She didn't let go of my thumb until we reached the infirmary. That child deserves to live until the end," said Istanbul Municipality firefighter Muammer Çelik who found the toddler.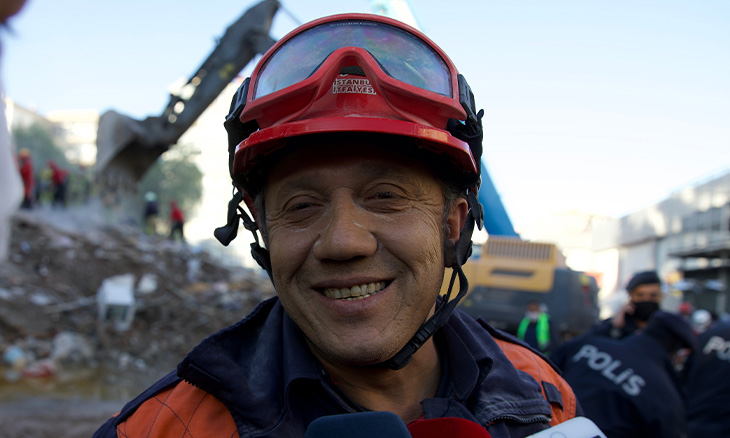 Çelik had spoken to the child's father the day before her rescue, who said that he was "prepared for anything" after more than 48 hours of Elif's captivity under the collapsed building.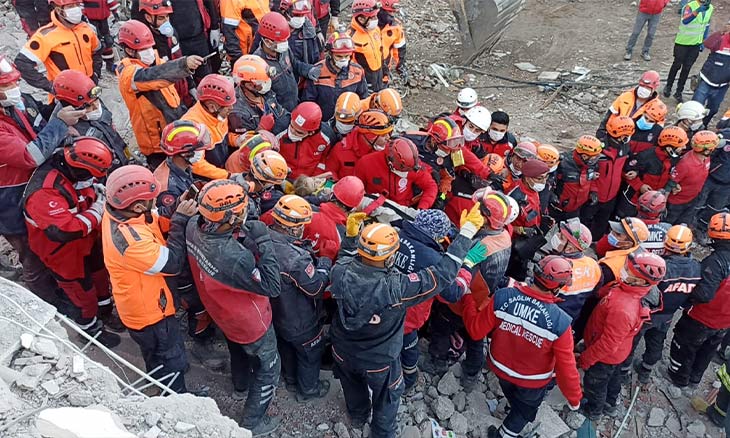 "I told him 'God is full of miracles. Don't you give up,'" Çelik said. "She became our 'Elif miracle,' a gift to all employees of Istanbul Municipality."
The child's mother and three siblings had been rescued the day before, while her grandmother stayed behind at the site of the rescue work to wait for her.
"I am so happy I was reunited with Elif. My prayers were answered," the grandmother said.
Meanwhile, the founder of Turkey's largest online food ordering website Yemeksepeti, Nevzat Aydın reached out to İzmir Mayor Tunç Soyer on social media to say that he would like to pay for a lifetime of Elif's education costs.
A while before three-year-old Elif's rescue, 14-year-old İdil Şirin was pulled out from under the rubble, having survived nearly 58 hours in the ruins.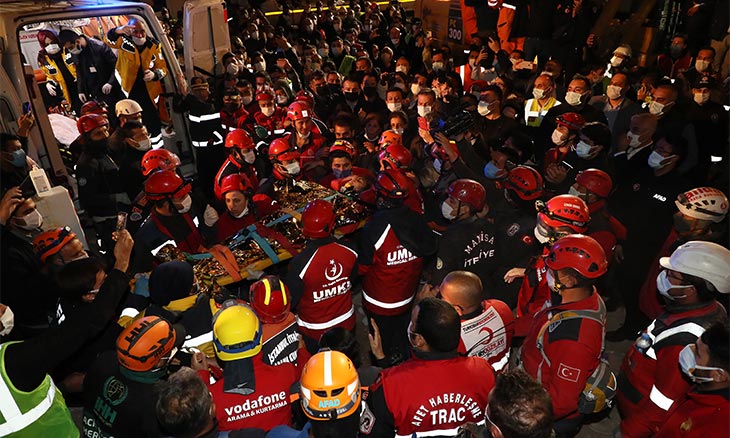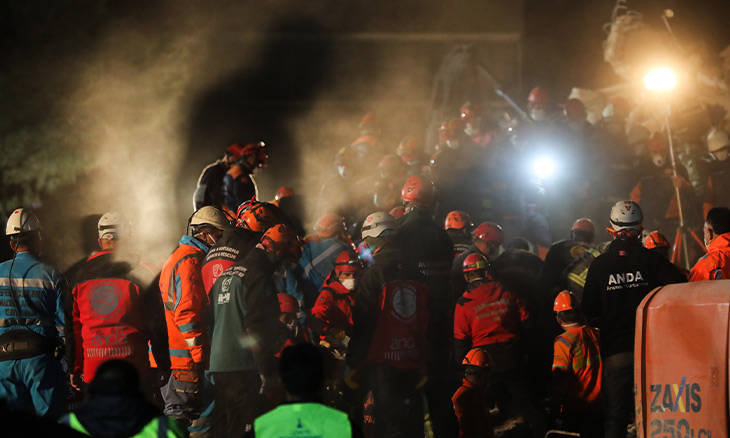 Meanwhile, rescue workers continued their efforts to save any animals trapped under rubble, saving a dog named Ares from the ruins some 65 hours after the quake.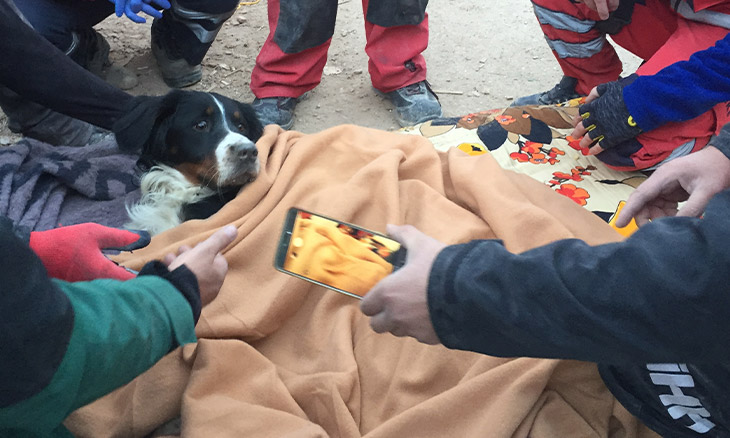 Another heartwarming story came from the southeastern province of Van, where a survivor of the devastating 2011 earthquake reached out in solidarity.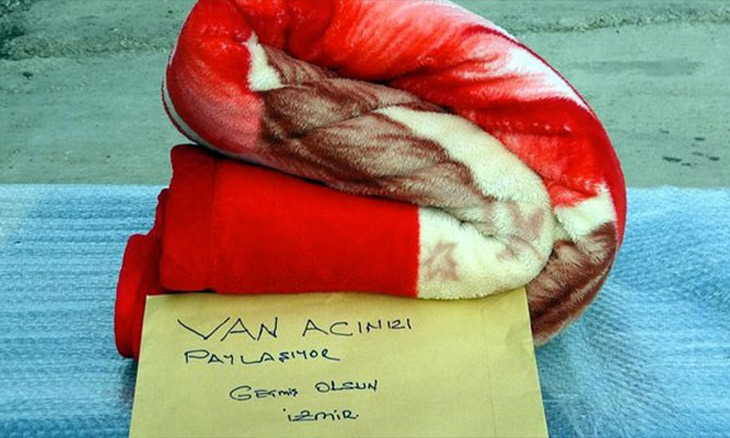 Survivor İlyas İşler sent İzmir the blanket that he received as part of relief efforts following his rescue some 28 hours after the quake.
"Van shares your pain. Get well soon, İzmir," İşler wrote in a note attached to his blanket.
Most recently, Turkey's Disaster and Emergency Management Authority (AFAD) reported rescuing a cat from under the rubble some 70 hours after the quake hit the region.
Rızabey apartmanında, depremin üzerinden 70 saat sonra bir cana daha ulaştık. pic.twitter.com/zKyu4vM9ue

— Mehmet Güllüoğlu محمد ? (@mgulluoglu) November 2, 2020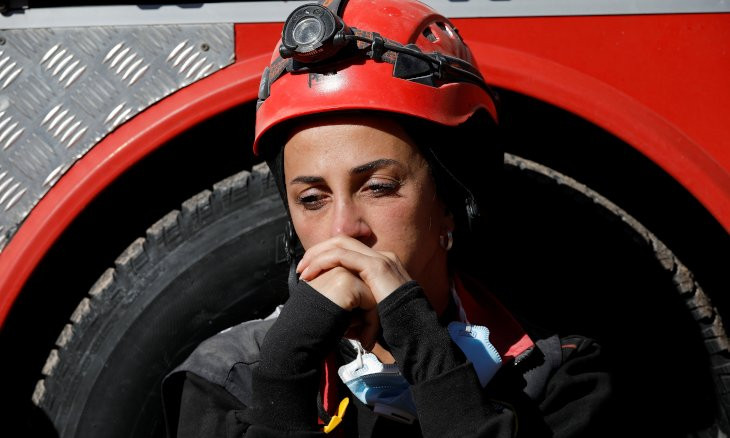 Death toll from strong earthquake in Turkey's İzmir continues to increase amid ongoing rescue efforts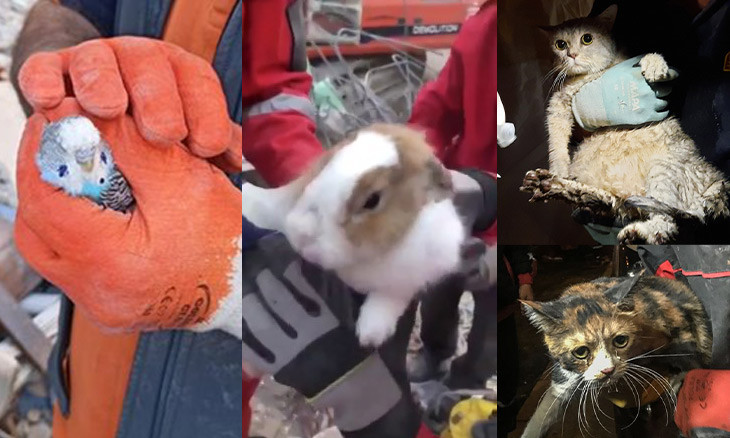 Turkey's rescue workers, society demonstrate love for animals following İzmir quake