Earthquake victims search for valuables in collapsed houses despite risks
Earthquake-surviving victims are entering their collapsed buildings in the southern Hatay province in an effort to find their valuable belongings, despite the risk of being trapped under debris.
Sadık Güleç - Ferhat Yaşar / Gazete Duvar
Several earthquake victims in the southern Hatay province are entering their collapsed houses despite the risks in order to rescue their valuable belongings.
One of those is Hasan Altın who has dug up a small passage in the rubble through which he managed to get his medicine at the end of hours of work. "These are my psychiatric medicine. They are very important to me," Altın told Gazete Duvar, as he showed his triumph.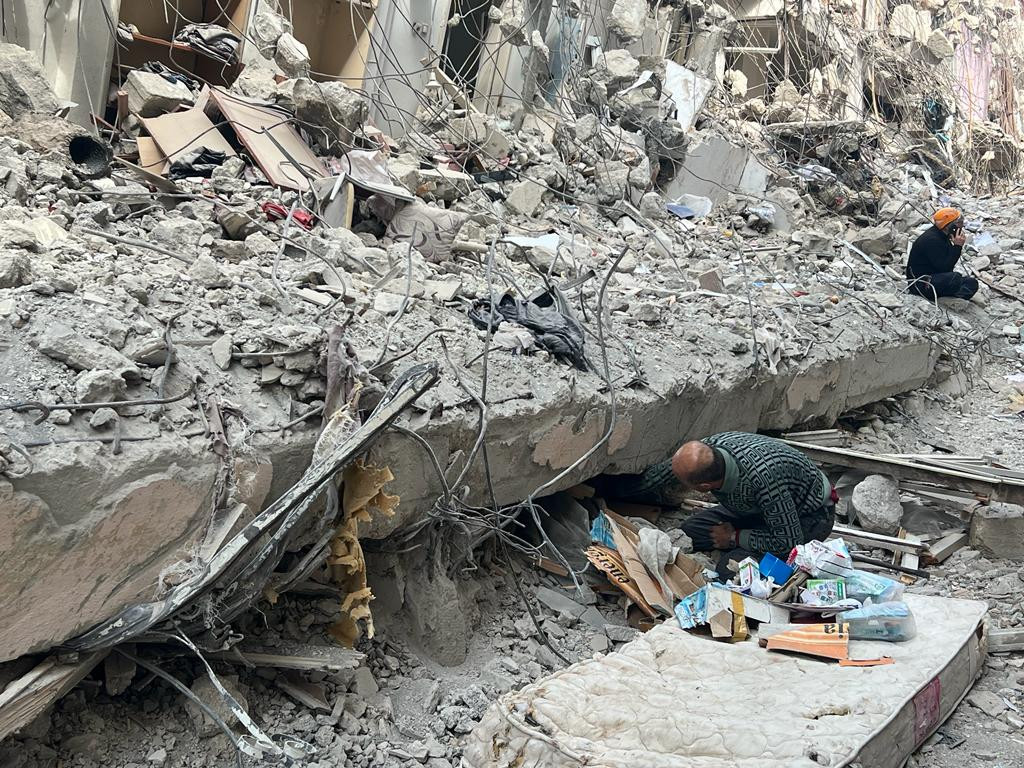 Another person is Süleyman Vahap who has gotten some belongings from his house which stands as if it can collapse at any moment. He will take them to his village where he will live with his relatives.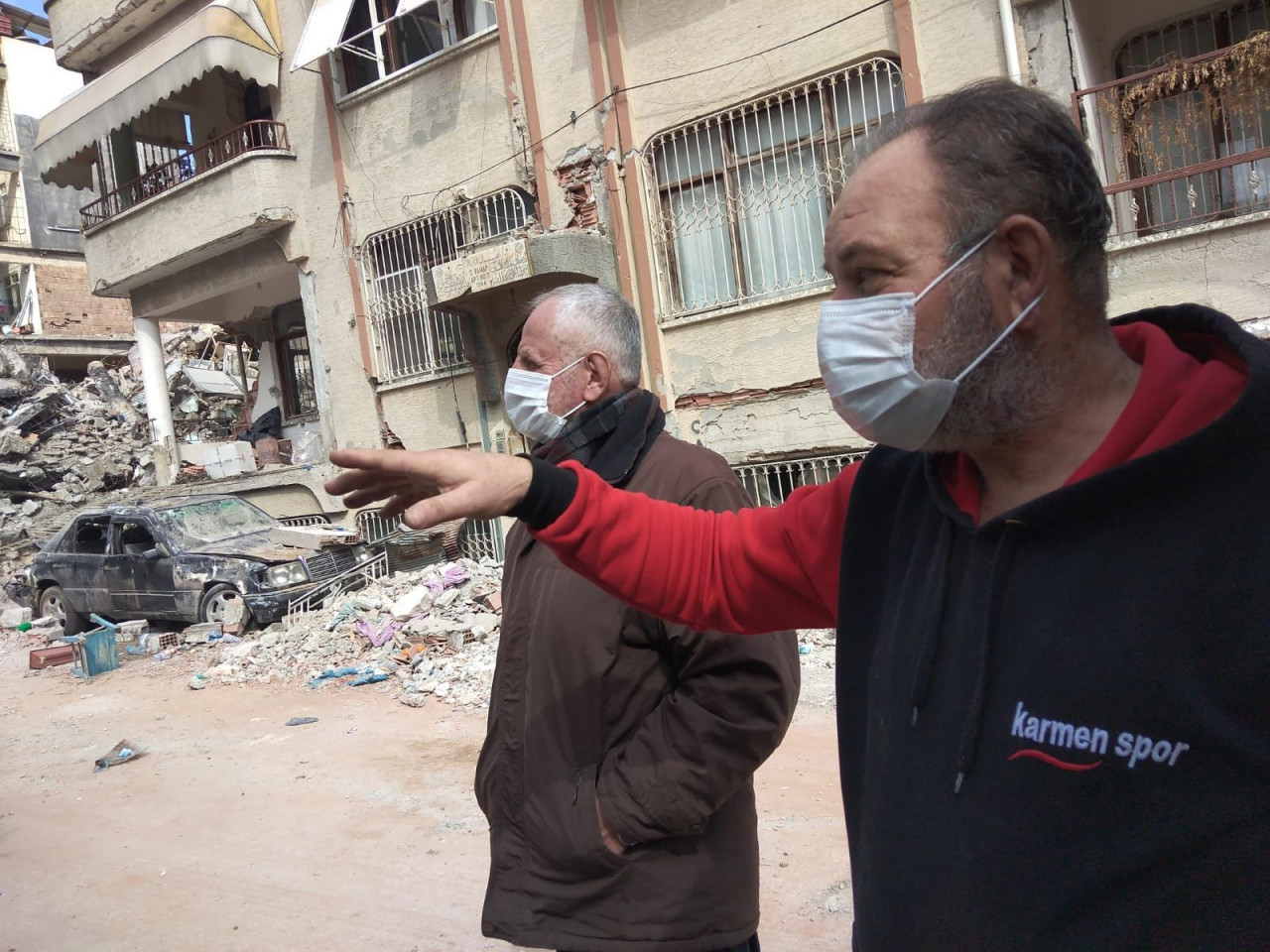 Vahap said that the smell of dead bodies is very prevalent in the building. "One of our neighbor's body has been just taken out (of the building). This smell belongs to him. It is very heavy. It smells all dead here," he said.
On another street is the house of Hikmet Beyazgül, who pulled himself out of the rubble on the day of the earthquake. After he found the way outside, he then went back inside the rubble and saved his wife and daughter on Feb. 6. Afterwards, risking his life, he helped several of his neighbors get out of the wreckage.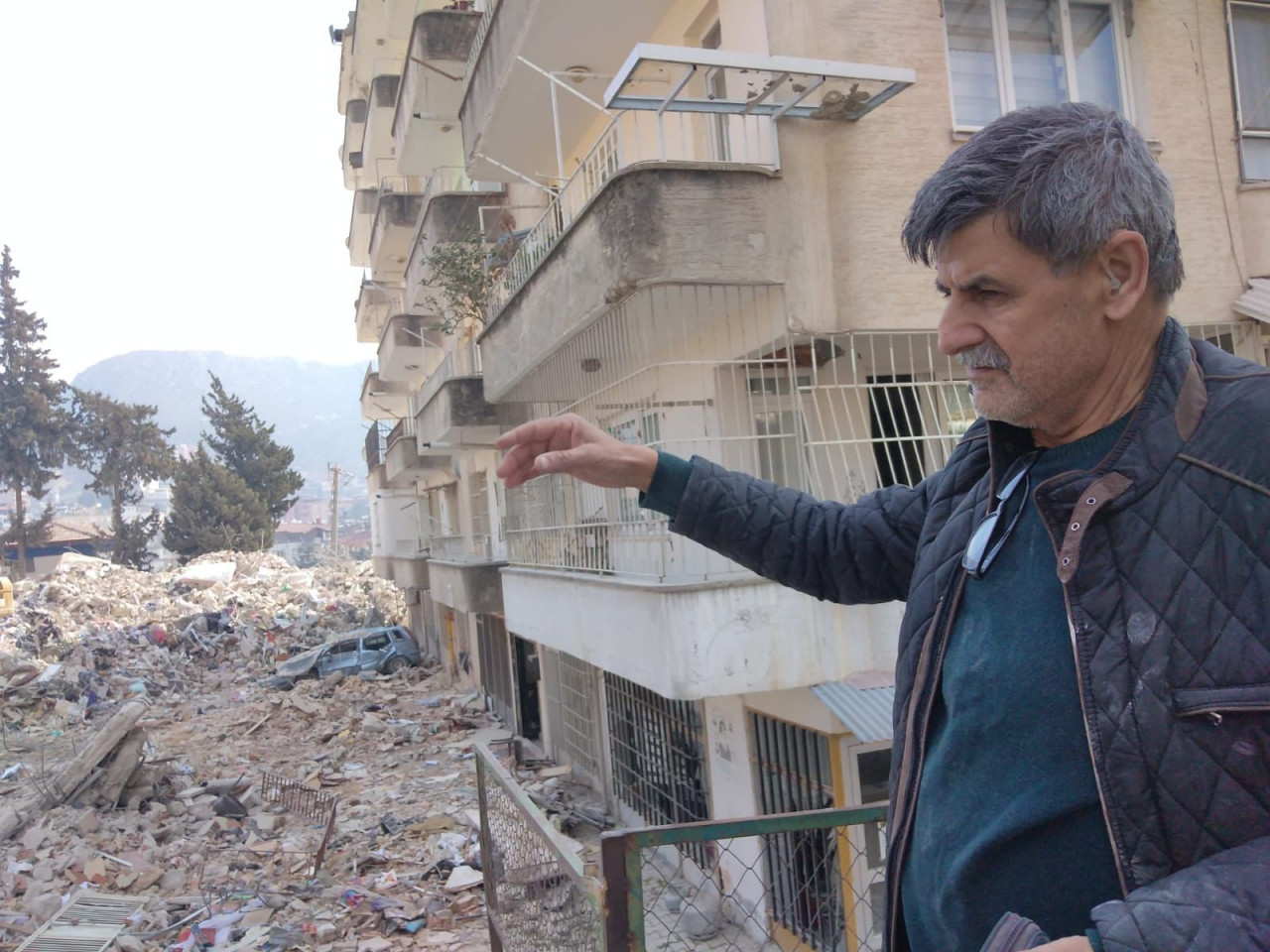 Two weeks after this traumatizing experience, Beyazgül, with one arm in plaster, came back to the debris to get his identity cards and credit cards. After finding them, he hit the road to go to southern Mersin with his family.
Turkey's southeastern region was hit by two major quakes, one at a magnitude of 7.7 and the other at 7.6, on Feb. 6. Several people have been since living in tents or have immigrated to other cities, traumatized to stay any longer in the earthquake-hit provinces.
About 84,700 buildings have collapsed or are in need of immediate demolition due to severe damage in the region, Environment and Urbanization Minister Murat Kurum said on Feb. 17.
(English version by Didem Atakan)