Former richest man in Turkey now owes his workers at Galataport 15k liras each
Workers who have come from all around Turkey to work at the Istanbul project Galataport are protesting the conglomerate Doğuş Holding for withholding wages of up to three months. While the holding holds subcontractors accountable, the contractor firms are reportedly harassing workers.
Ferhat Yaşar /DUVAR
Workers at the Galataport project in Istanbul are protesting Doğuş Holding, one of Turkey's largest conglomerates, for backlogged wages of at least 15,000 Turkish Liras per worker.
The workers' protests are joined by members of the Power of Labor Association who had been getting responses to the workers' requests until recently by protesting in front of the work site.
"Doğuş Group would say 'don't expose us on the media, get out of here so you don't embarrass us' and they would pressure the subcontractors. So the workers got their rights," said Hasan Ergül, head of the Power of Labor Association.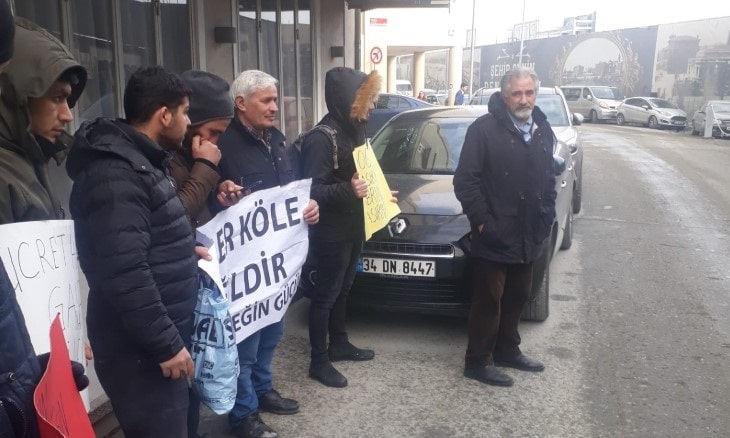 The association has succeeded in getting back money for 20 or 30 workers, Ergül noted, adding that upon pressure from the association, Doğuş Holding reportedly held a meeting with their subcontractors.
"They say 'We paid the subcontractors, this isn't about us, go to court if you want.' But labor laws say 'parent companies are responsible for workers' receivables,'" said Ergül.
'Subcontractors pressure workers'
Ergül noted that one of the subcontractors, Anas Construction, harasses workers: He said that one worker who had been working at the site for a year got pressured to leave to prevent him from earning seniority pay.
"The company will send workers back to their hometowns without their wages for the last three months or their severance. They'll say 'we'll send your money along' but never do," Ergül said.
'They owe us 15 thousand but pay us 4'
As many of the workers at Galataport, Hasan Oğuz is also out of town. Oğuz said that on average, the company owes them 15,000 Turkish Liras, but the subcontractor is offering them 4,000 liras.
"People who worked here before were acquaintances of the subcontractor, so they accepted whatever they were handed. They [the subcontractor] is trying to do the same thing to us," Oğuz said.
Hakan Abışka is from the southeastern province of Mardin and works at the Galataport work site for a daily 115 liras (approximately $20).
"They won't pay our November, December, January wages; they tell us to go to court. It would last five years if we went to court," Abışka said.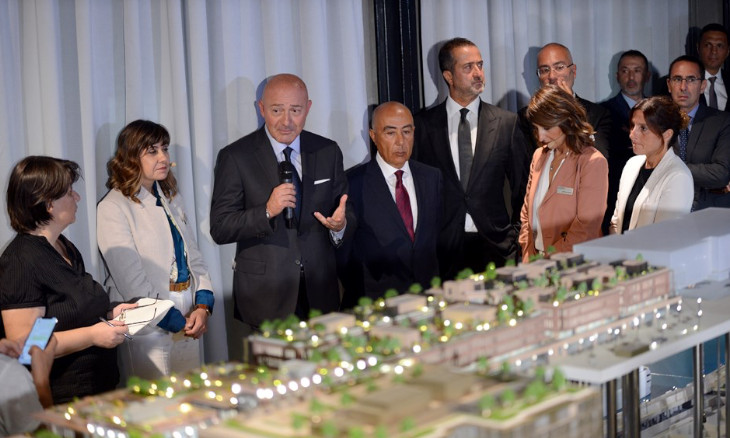 Turkish billionaire Ferit Şahenk's Doğuş Holding is building the $1.7 billion cruise port project in Istanbul together with a smaller partner, Bilgili Holding, under a 30-year contract with the Turkish government. Although he went ahead with the Galataport project, Şahenk started to sell his assets as part of an ongoing effort to satisfy a debt-restructuring deal struck with banks in 2019. In 2010, Şahenk had sold its stake in one of the Turkey's biggest banks, Garanti Bank, to Spanish BBVA for $5 billion in three transactions.