Gov't legalizes unpaid leave amid coronavirus outbreak
A legislation prepared by the ruling AKP bans layoffs but also gives employers the right to put their employees on unpaid leave during the coronavirus pandemic. Employees on unpaid leave are paid 39.24 liras ($5.79) per day by the Unemployment Insurance Fund.
Duvar English
Turkey's parliament on April 16 passed a bill drafted by the ruling Justice and Development Party (AKP) to alleviate the effects of the novel coronavirus on economic life.
The legislation, which makes a series of changes to the working life, bans employers from laying off their employers but also gives them the right to put their staff on unpaid leave for a period of three months. This period can be extended up to six months with a presidential decree.
If the employer chooses to force unpaid leave upon the staff member, then the Unemployment Insurance Fund under the Turkish Employment Agency (İŞKUR) will make a payment of 39.24 Turkish Liras ($5.79) to the employee per day. This corresponds to to 1,177 liras ($175) per month, which is about half of the net monthly minimum wage of 2,324 liras.
Theunemployment insurance funds are made up of contributions collectedfrom employee wages, employer contributions and governmentcontributions.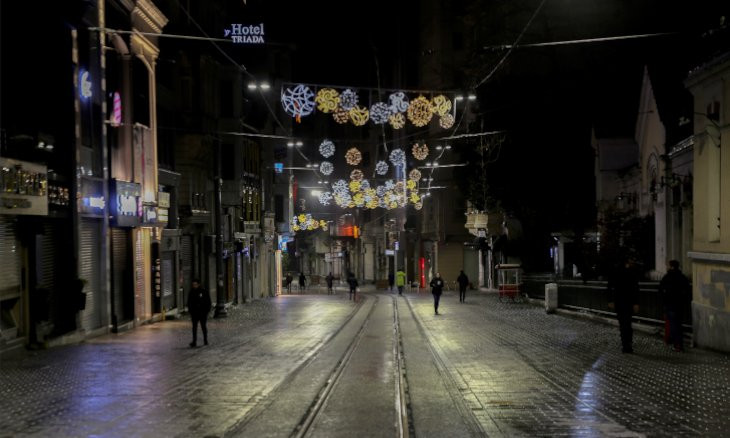 Turkey's coronavirus death toll reaches 812 with 38,226 cases
Turkey's death toll from coronavirus stood at 812 on April 8, the health ministry said, among a total of more than 38,000 confirmed cases.
Ankara has halted all flights, limited intercity travelling, closed schools, bars and cafes and suspended mass prayers to counter the outbreak. But people are still going to work as President Recep Tayyip Erdoğan seeks to sustain economic production and exports.
Some firms in the aviation and tourism sectors have begun part-time work and unpaid leave schemes while some manufacturers have temporarily halted production. Food stores and online delivery services have announced extra hiring as demand spiked.