Banks in Turkey no longer to ask for ID information for identity confirmation
New regulation concerning online and digital banking services will ban bank representatives from asking about users' ID information to confirm their identities. Representatives will instead be asking about digital ID informations and PIN numbers.
Duvar English
Banks in Turkey will no longer be allowed to ask users for information on their identity cards as a way to confirm who they are on the phone starting July 1, daily Sabah reported on June 30.
According to new legislation concerning banking informatics and online services, banking representatives will instead be allowed to confirm callers' identities through digital ID cards or PIN numbers.
Asking for a client's mother's maternal last name, featured also on Turkish ID cards, will be banned.
Meanwhile, banks will only be allowed to send communications to verified numbers and e-mail addresses, but will be allowed to continue to send credit card statements, account summaries and receipts.
Confirmation of communication information will only be available online for the client's use.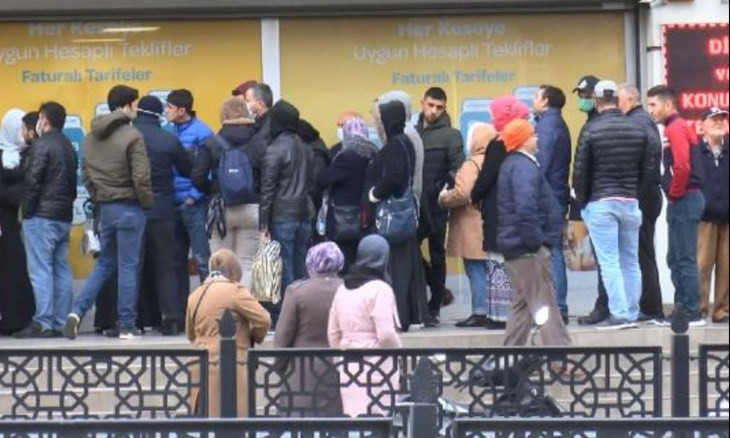 State-run Turkish bank's decision to provide cash loans led to massive lines raising the risk of virus spread