Erdoğan once again cites sales of white goods as indicator of 'increased level of welfare'
President Erdoğan has once again given sales of white goods as an example to the economy's current "climb," saying that it was thanks to the AKP that people now enjoy an "increased level of welfare." Erdoğan's comments came after Turkish Lira hit all-time lows against the euro and dollar as the coronavirus pandemic triggered massive capital outflows from the country.
Duvar English
Turkish President Recep Tayyip Erdoğan has once again referred to the sales of white goods to indicate that people have started to enjoy an increased level of welfare since the ruling Justice and Development Party (AKP) came to the power in 2002.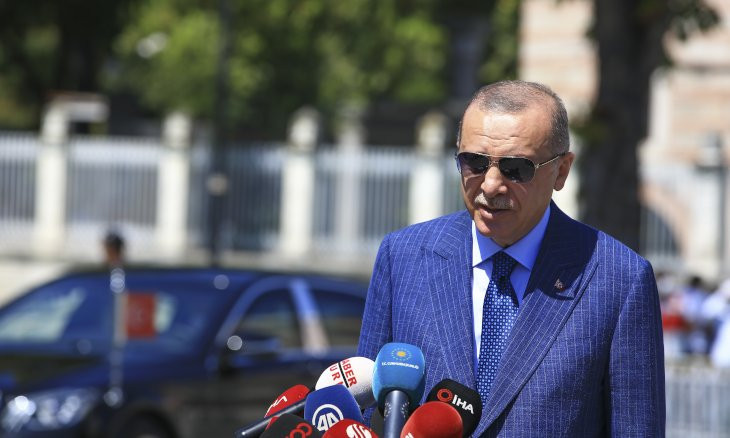 Erdoğan says Turkish economy is on fast lane, downplays lira's downfall against USD, euro
"I would like to share some data to understand where Turkey has come in 18 years. The number of car sales which was 91,000 in 2002 has increased to 756,000. The sales of refrigerators increased from 1,088,000 to 2.5 million. The sales of washing machines increased from 824,000 to over 2 million. The sales of washing machines increased from 282,000 to 1,332,000," Erdoğan said on Aug. 10 following a Cabinet meeting in Ankara.
"Why am I saying all this? Because they are data in terms of representing the welfare level in our country. It is also important in terms of showing how my citizen's purchasing power increased for such goods," Erdoğan said.
Erdoğan had made similar comments last week, in the face of the Turkish lira's hitting an all-time low against the dollar and euro. He had said that the Turkish economy is "soaring," giving the refrigerator sales as an example to the economy's current "climb."
Shortly after Erdoğan's remarks on Aug. 7, #buzdolabı (refrigerator) had become a trending topic in Turkey on Twitter. Many people on social media had pointed out that that almost every house in Turkey has had a refrigerator for several decades.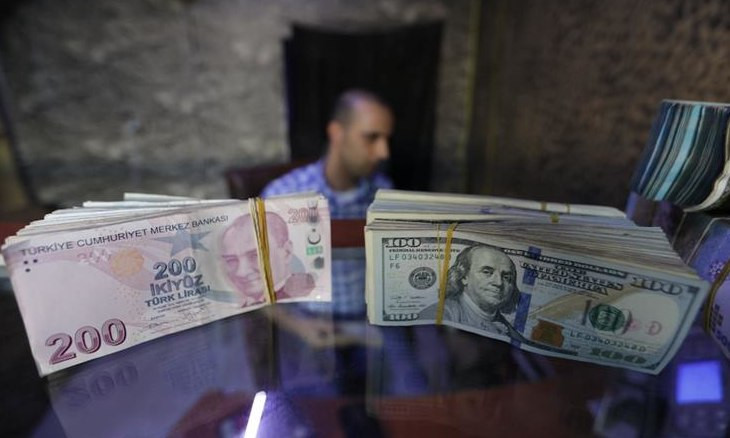 Economist Eğilmez: Turkish economy is no longer predictable
Erdoğan also said on Aug. 10 that Turkey's foreign currency reserves increased from 28 billion dollars to over 90 billion dollars in 18 years. "This number had one time reached 135 billion dollars," he said.
He downplayed the impact of the coronavirus on the Turkish economy, saying: "When this period [pandemic] ends, Turkey will be among the least damaged countries globally,."
"Turkey will write a new success story using its geographical location, logistics network connections, manufacturing capacity, human resources, knowledge, and skills within the new world order that will form after the pandemic."
The president once again emphasized that Turkey will not seek a loan from the International Monetary Fund (IMF), despite the expected 5 percent contraction in the economy this year due to the effects of the pandemic.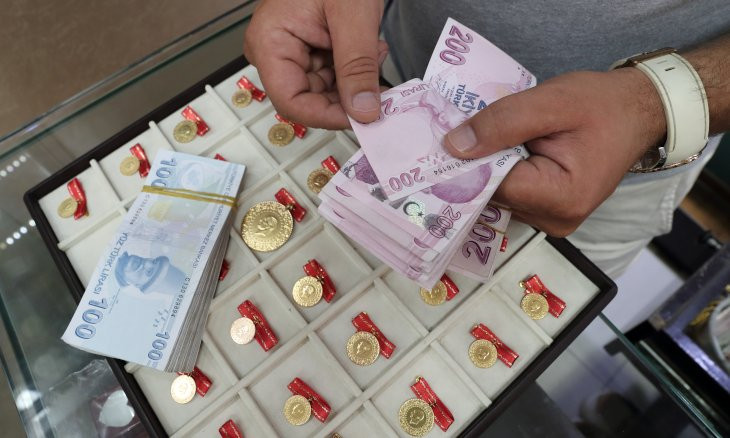 Turkish Lira sinks to all-time low against US dollar
In a not-so-veiled remarks targeting Ali Babacan, the former economy minister from the AKP who founded the rival Democracy and Progress Party (DEVA) in March, Erdoğan said: "IMF asked for 5 billion dollars from us. The person who was responsible from the economy at the time – he has now established a party – asked me 'Should we give it, Prime Minister?' I said, 'Give it.' Those who receive a loan would receive instructions tomorrow. This person has founded a party and is teaching us the economy."
Earlier in the day, Babacan appeared on FOX TV and criticized the government's current economic policies. "Our people are saying the biggest problem is 'economy,' whereas the government is saying our economy is 'soaring.' There is no such thing; this would only increase the lack of confidence," Babacan said.
"Turkey is right now being managed in a bad way. It is not possible for Turkey's problems to be solved unless the government is changed," Babacan also said.