Turkish ministry boasts about opening a factory that's been operational for decades
Turkey's Industry and Technology Ministry falsely advertised opening a factory in a mass opening event, only to be refuted by the facility's board who said they'd been in business for 45 years. It was later claimed that the name was erroneously added, and that some of the factories had merely been invested in, and not built from scratch.
Duvar English
An event by the Industry and Technology Ministry that was initially dubbed a "collective opening of 300 new factories" turned out to include facilities that have been in use for decades.
"Lead by our president, we opened 300 new factories at once. This is a record! Pandemic policies are reaching their goals," Varank had initially tweeted on Sept. 26.
Gaziantep'te bugün hem teknoloji hem de sanayi festivali vardı.

Cumhurbaşkanımız Sn @RTErdogan'ın liderliğinde tek seferde 300 fabrikanın resmi açılışını yaptık.

Bu bir rekor!

Salgın döneminde uyguladığımız politikalar, hedeflerine ulaşıyor.#MilliTeknolojiGüçlüSanayi pic.twitter.com/wLQG38LLQV

— Mustafa Varank (@varank) September 26, 2020
When a board member from one of the factories Varank advertised to open said they've been in business for 45 years, the minister said that they had invested in the facility, which is why it was advertised as part of the opening event.
The Gaziantep Organized Industrial Region released the name of the correct factory that the ministry invested in.
"All this fuss over a name that was erroneously written can't overshadow the new investments being made," Varank later said on social media.
Gaziantepli müteşebbislerle gurur duyuyoruz.

Resmi açılışını yaptığımız 300 üretim tesisi ülkemize hayırlı olsun.

Türk sanayisinin gücünü yerinde görmek isteyenlere Gaziantep OSB'nin kapıları açık.

Sehven yazılmış bir isimden koparılan yaygara yeni yatırımları gölgeleyemez! https://t.co/vVjnY281Z7 pic.twitter.com/rsmuysaWbK

— Mustafa Varank (@varank) September 27, 2020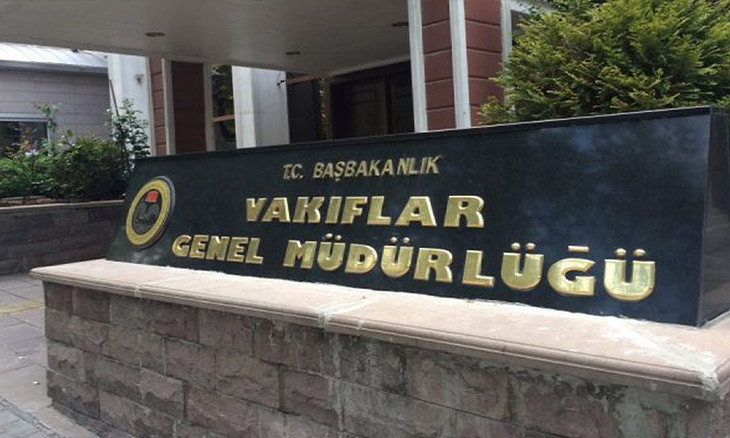 Turkey's top authority for foundations fails to adopt COVID-19 measures despite spike in diagnoses