Economic program unveiled by gov't is a declaration of Turkey's impoverishment, says DEVA chair
DEVA chair Ali Babacan has criticized the government's new three-year economic program, saying he did not see it including any "concrete steps" which will economically provide a relief to the people. Babacan also said that with this new program, the government has admitted to Turkey being impoverished since he left the position of deputy prime minister in 2015.
Duvar English
Ali Babacan, who once led economic policy for Turkey's ruling Justice and Development Party (AKP), has said the the government's new three-year economic program has officially declared that Turkey has become impoverished over the years.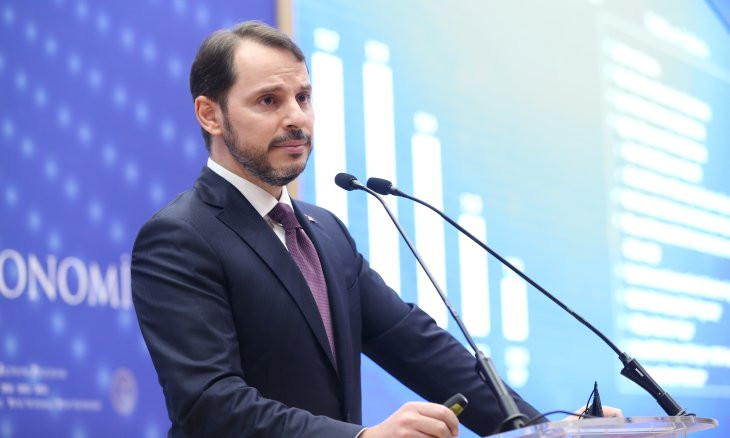 I don't care about exchange rates, Finance Minister says on plunging Turkish Lira
"The economic program that was announced today has registered and declared that Turkey has grown poorer. It was announced that our national income which had reached $961 billion in 2013 would fall to $702 billion this year; and income per person would fall from $12,594 to $8,381 [per year] during the same period," Babacan said in a series of tweets on Sept. 29.
Babacan presided over Turkey's economy from 2009 to 2015. Earlier this year, he founded the Democracy and Progress Party (DEVA) in a move to challenge President Recep Tayyip Erdoğan's rule.
Babacan's comments came after Finance Minister Berat Albayrak outlined the country's economic progress at an event in Istanbul on Sept. 29 where he launched the government's New Economic Program 2021-2023.
Babacan said that Turkey's budget deficit has reached a "record high" due to a wrong economic management adopted by the government. "It was today announced that the budge deficit, which was 24 billion Turkish Liras in 2015 when I had left the management of economy, would increase by 10-fold to 239 billion liras in 2020, and this deficit would not decrease until 2023," he said.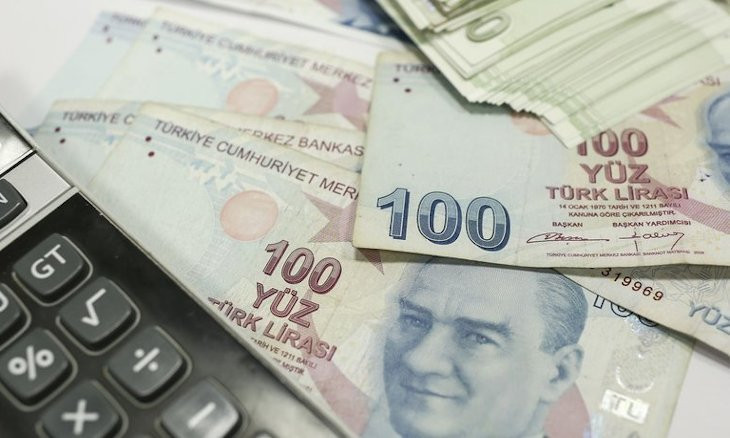 Turkey lowers asset ratio as part of normalization
Turkish economy stuck in 'spiral of debt'
Babacan defined Turkey's current economic situation as one stuck in a "spiral of debt." He said that the central government budget would allocate 53 billion liras for interest payments in 2015, whereas this figure will increase to 137 billion liras this year and 179 billion liras next year.
Babacan said that the ratio of public debt stock to the national income was 27.5 percent in 2015, whereas this ratio will increase to 41.1 percent this year.
"The most important economical problem of our country is unemployment. Without investment, employment cannot be created and unemployment problem cannot be solved. This program cannot offer a realistic and consistent macroeconomical and financial framework to investors that will make them see ahead and gain their trust," Babacan said.
Babacan also said that he did not see the new economic program including "concrete steps" which will economically provide a relief to the people, including unemployed. "In these days that we are going through, the most urgent need of our country is that confidence is restored. The government has once again wasted an important opportunity [with the new economic program]," he said.
1/5 Bugün açıklanan ekonomik program Türkiye'nin fakirleştiğini hem tescil hem de ilan etmiştir.

2013 yılında 961 milyar dolara ulaşan milli gelirimizin bu yıl 702 milyara gerileyeceği, aynı dönemde fert başına gelirimizin 12.594 dolardan 8.381 dolara düşeceği açıklanmıştır.

— Ali Babacan (@alibabacan) September 29, 2020