Erdoğan decree bans workers' strike citing national security
A strike scheduled for Oct. 9 by Turkey's Petrol-İş Union has been postponed by a presidential decree -- on the day that it was due to begin. The presidential decree ruled that the soda producers' strike would threaten public safety and national security.
Duvar English
Turkish President Recep Tayyip Erdoğan has ordered by decree that a strike planned be held by members of Turkey's Petrol-İş Union is to be postponed for 60 days. The decree was issued on Oct. 9, the day when the strike was due to begin.
Organized by workers of a southern Turkey factory of Soda Industry Corporation, a soda manufacturer owned by commercial İşbank, the strike was deemed a threat to public safety.
"It was ruled that the strike was detrimental to public safety and national security, and that it will be delayed by 60 days," said the presidential decree.
As a result of failed negotiations for a labor agreement, the strike's date for Oct. 9 had been announced on Sep. 14.
A 2018 strike by workers of Soda Industry Corp. was also delayed with a cabinet ruling, prompting protest by the Petrol-İş Union, saying that the delay was a practical ban on the strike.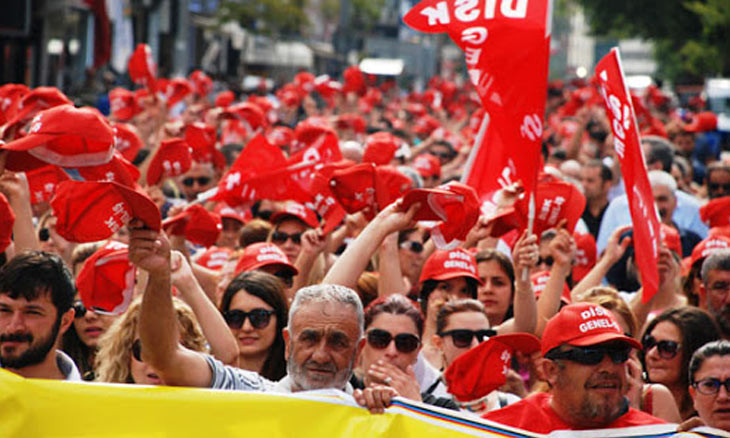 Turkish Interior Ministry postpones all union, NGO events until December amid COVID-19 outbreak