Almost half of low-income Istanbul students lack internet access for classes
A survey by Istanbul Municipality (IBB) revealed that some 40 percent of students in low-income households lacked internet access in the province. Conducted among 65,924 Istanbul families that receive financial aid from the city, the survey revealed 58.5 percent of the households lacked a computer.
Duvar English
Some 40 percent of low-income households in Istanbul with school-age children do not have permanent internet service, according to a survey conducted by the Istanbul Metropolitan Municipality (IBB).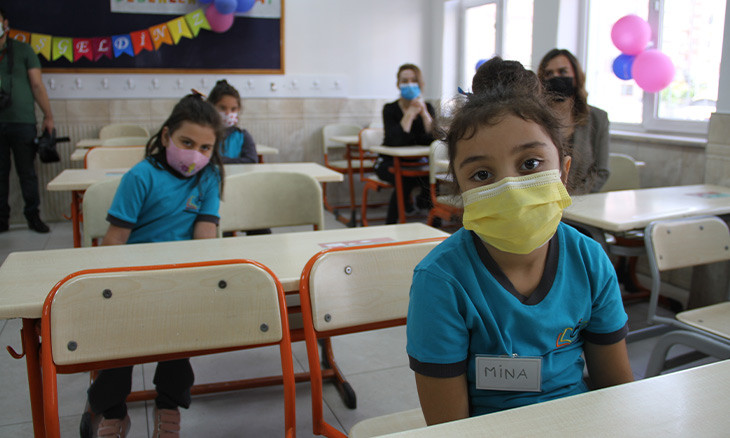 Attendance optional for Turkish students on two short in-person schooldays
The city conducted a study based 65,924 Istanbul families that were receiving social support from the city. 58.5 percent of the households lacked a computer while 83 percent were without tablets.
Some 28 percent of the families surveyed did not have regular income, while 54.4 percent reported a monthly income of 2500 TL or less.
A majority, 73 percent of participants said that they biggest issue they faced with the internet was that it was expensive.
Meanwhile, 70 percent said that they use the internet for education, while 40 percent said they use it for socializing and 27.2 percent said that they use it for work.
Remote education in Turkey was mandated as part of the precautions taken to fight the COVID-19 pandemic, but thousands of students throughout the country are having difficulty or are unable to access their classes entirely due to a lack of an internet connection and devices or poor connections and insufficient technology.