Istanbul University medical students boycott dining hall to receive free, quality meals
Medical students from Istanbul University started a boycott of their dining hall, requesting free, quality meals. The students are asking that attending doctors be allowed in the personnel cafeteria everyday, and that students who are simply working at the hospital be offered meals during their shifts.
Ogün Akkaya / DUVAR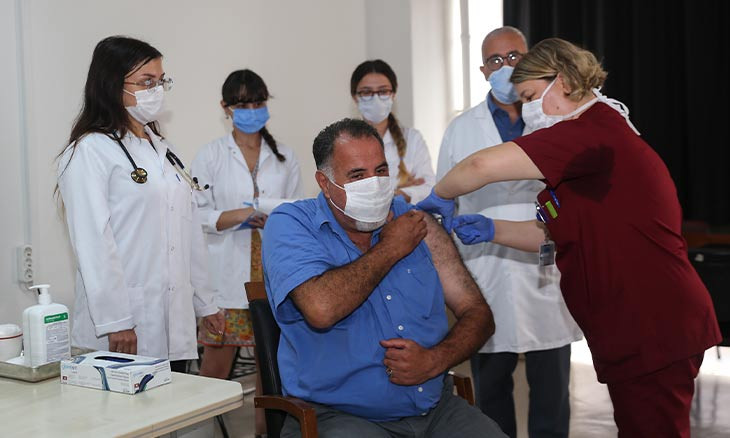 Turkey administers first coronavirus vaccine on volunteer health worker
Medical students at Istanbul University's Cerrahpaşa Faculty started a strike on Oct. 19 to receive meals free of charge at the dining hall, offered by default to personnel.
The students have tried to ask the university administration for free meals, but received no results, and chose to stage a sit-in in front of the president's office, they said in a public statement statement.
The students' demands include improvement of the quality of the food in their dining hall, along with being offered free meals on nights where they are working in the hospital.
Meanwhile, the attending medical students request free meals for lunch and dinner every day of the week.
"Attending students play a crucial role in providing healthcare, but it makes them feel worthless to not be allowed in the personnel dining hall," student representative Ali İhsan Nergiz said.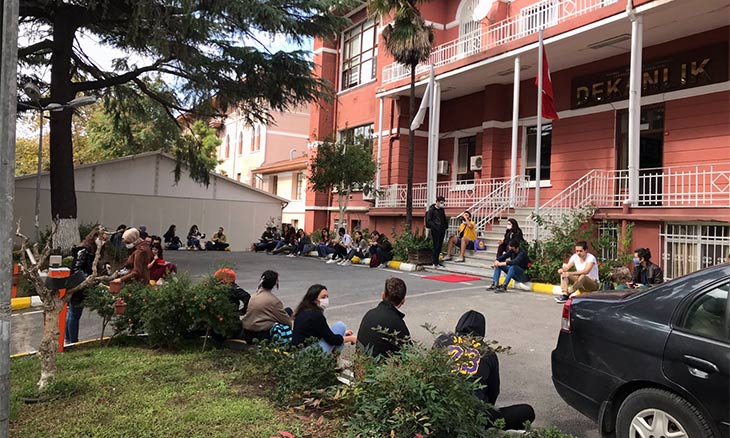 Attending medical students were allowed to eat in the personnel's dining hall but were redirected to the students' hall starting on Oct. 5.
Although the cost of dining in the students' hall is low, the food is inedible, leading students to eat out on their already tight budgets, the representative added.
"Cerrahpaşa medical students want to live like humans! Hear them out!" tweeted the Istanbul Medical Chamber in support of the boycott.
Cerrahpaşa Tıp Fakültesi öğrencileri insanca beslenme talebi ile yemek boykotunda... Bu sese kulak verin. pic.twitter.com/x2xbIRhzof

— İstanbul Tabip Odası (@istabip) October 19, 2020