Entertainment workers protest Ankara's abandonment of sector: Do you hear us?
Entertainment workers in the western province of Bursa took to the streets on Jan. 25 to protest Ankara's lack of support for the industry amid the COVID-19 pandemic. The state has employed conflicting policies against the pandemic, as they allowed shopping malls and public transportation to operate, workers noted.
Osman Çaklı / DUVAR
Entertainment workers in western Bursa took to the streets on Jan. 25 to ask "Can anybody hear us?" and urge the government to abandon conflicting policies regarding venue closures, as entertainment venues have been shut down, but malls and public transportation remain active.
"How can the Science Committee explain the lack of spreading risk in shopping malls and public transportation? We believe that the burden of the pandemic should be divided equally and fairly among us," said a member of the Bursa Trade and Industry Chamber in a press statement.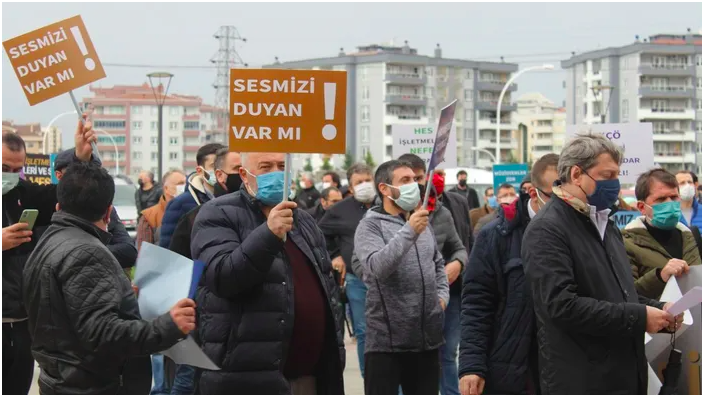 The state's aid of 1,000 Turkish liras to entertainment venues is a mockery, business owner Mahir Çağdaş said, noting that he has 55 employees that he needs to pay even though they're not even able to collect revenue from deliveries like some food places.
"They know what rent we have to pay, they're mocking us. The aid is not enough, and is ridiculous," Çağdaş said.
The inconsistent precautions employed by Ankara, which allowed touristic venues to remain open, have hindered the principle of equal opportunity in the entertainment industry, restaurant owner Müslüm Açılan said.