Construction starts on lake dubbed 'Turkey's Maldives' during COVID-19 closure
Construction has started on Salda Lake, often dubbed "the Maldives of Turkey" for its pearl-white sandy beaches. The lake was closed off to visitors due to the coronavirus outbreak while construction started.
Duvar English
Construction has begun for the "national garden" that the ruling Justice and Development Party (AKP) allowed to be installed in the first-degree natural protection area Salda Lake, often dubbed "the Maldives of Turkey" for its pearl-white sandy beaches.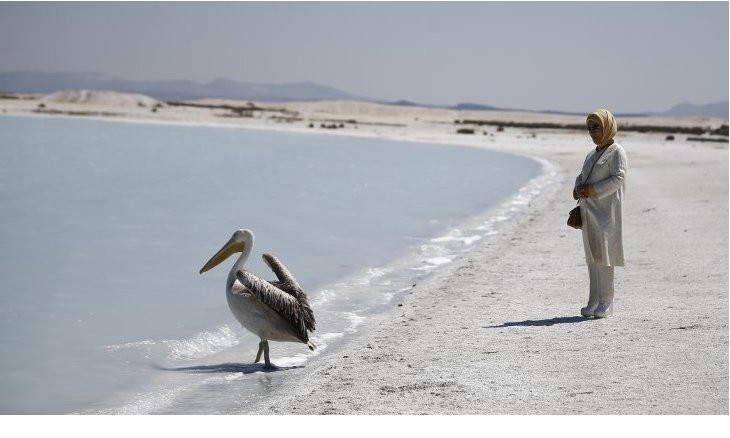 'Turkey's Maldives' Salda Lake under threat of development
"That white sand that you're entering onto with heavy machinery are live organisms that date back to 3.7 billion years. The Environment and Urbanization Ministry is committing murder to fulfill the palace's 'national garden' orders," said main opposition deputy Gülizar Biçer Karaca.
It's illegal to collect anything from natural protection areas, noted Karaca from the Republican People's Party (CHP), adding that the timing of the construction is unfortunate as the lake had been closed off to visitors due to coronavirus.
"Salda was closed off because of coronavirus, not so that you could proceed with construction. Is this what you want visitors to see once the virus is passed?"
CHP Burdur Deputy Mehmet Goker shared footage of construction trucks near the lake April 13.
‼️Corona salgınını gerekçe göstererek ziyarete kapıtalan,doğallığına dokunmayacağız dedikleri SALDA GÖLÜ'nde iş makinaları ile katletmeye başladılar.#SaldaRantaKurbanEdilemez pic.twitter.com/8wmUPhfMv2

— Mehmet Göker (@drmehmet_goker) April 13, 2020
Goker tweeted a photo on April 14 of himself with a group of individuals, all in surgical masks, with the caption noting that they had just made an official complaint about the "individuals responsible for the events at Salda Lake."
Salda gölünde yaşanan olayların sorumlularının tesbiti ve gerekli adli işlemlerin yapılması için suç duyurusunda bulunduk. #salda pic.twitter.com/aVrrwEoeWL

— Mehmet Göker (@drmehmet_goker) April 14, 2020
Government response
The construction site for the "national garden" at Salda Lake will become available to monitor online with a camera surveillance system, Director of Natural Preservation at the Environment and Urbanization Ministry Mehmet Ali Kahraman said April 14.
"We're going to set up a mechanism that will monitor the area 24/7. It'll be available to all citizens in a transparent manner," Kahraman said.
The Burdur Governor's Office, the Salda District Governor's Office and the Environment and Urbanization Ministry will collaborate on a system that will allow monitoring of any entrances or exists to the construction site, Kahraman added.
The Housing Development Administration of Turkey (TOKİ) also said that the images of heavy machinery on the lake's beaches also bothered them, like many social media users.
"The images were the contractor firm's organization of their construction site and parking lot, and is a small area outside the distance designated to protect [the lake]," TOKI said in an official statement.
The contractor firm's been fined for not adhering to the standards set for the preservation of the lake and the employees who were found responsible were dismissed, TOKI added, assuring readers that no such mistake would be repeated.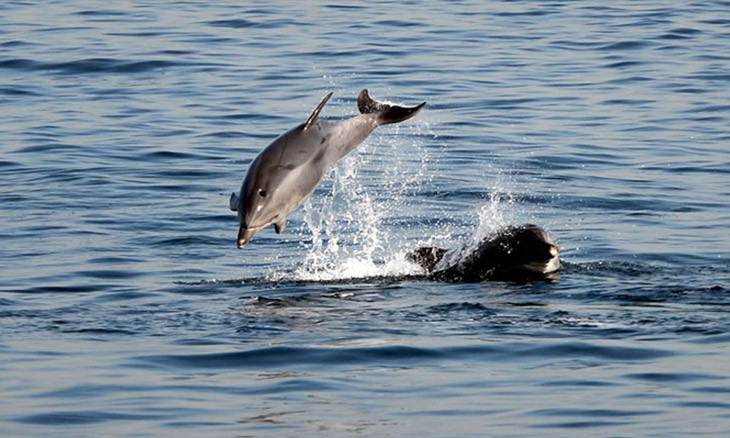 Dolphins return to Istanbul coast when abandoned due to COVID-19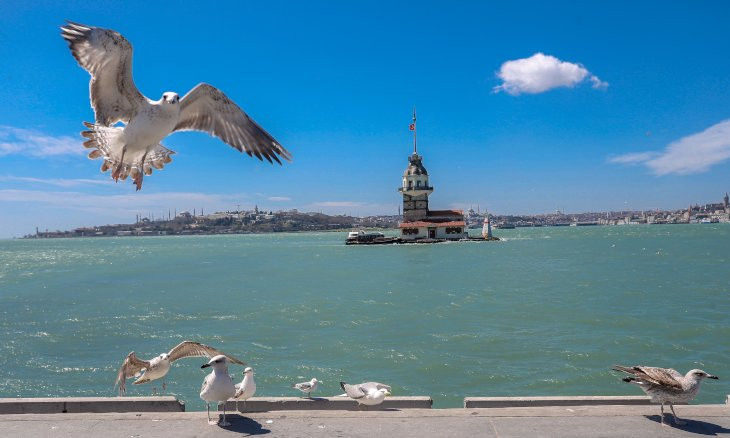 Powerful winds carry sediments from Black Sea to Marmara, turn Bosphorus turquoise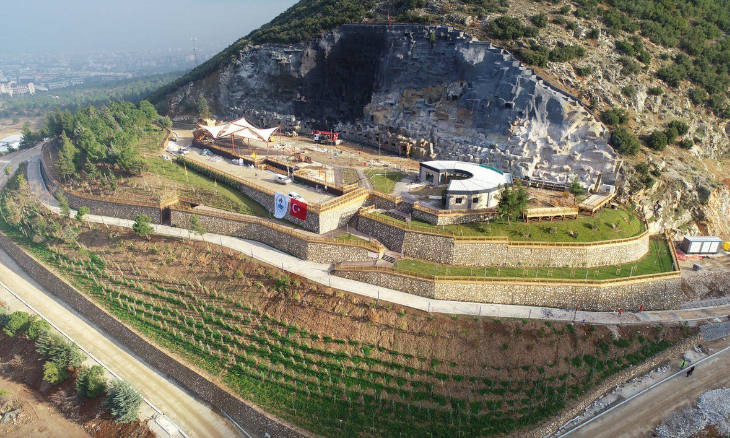 Forest destroyed for the observation point project in Istanbul's Çekmeköy district