Valley in Central Turkey becomes tentative UNESCO World Heritage site
The Koramaz Valley in central Anatolia was added to the list of tentative UNESCO World Heritage Sites. The volcanic landscape is home to numerous ancient underground cities, as well as tunnels that connect the residential areas.
Duvar English
Koramaz Valley in the central Anatolian province of Kayseri was added to the tentative list of UNESCO World Heritage Sites in Turkey April 14.
The valley, described by UNESCO as "an earthquake fracture which is 12 km long and sweeps from the east and to the west" is home to ancient underground structures, and tunnels that are thought to cover entire residential areas.
"Koramaz Valley is an outstanding example of human interaction with the environment and consequently multifunctional use of land with its huge underground cities, columbaria, pigeon lofts, cave churches etc" said the UNESCO description for the site.
The UNESCO description also noted the area's "volcanic landscape, freshwater bodies and the soft structure of rocks" that made it an especially appealing location for numerous civilizations.
Located about 12 kilometers from downtown Kayseri, the valley's escalation shows immense range, varying from 250 meters to 1,550 meters at points.
The application for Koramaz Valley to be considered a world heritage site was made by the local municipality and the Foundation for the Foundation for the Protection and Promotion of the Environment and Cultural Heritage (ÇEKÜL) in mid-April in 2019.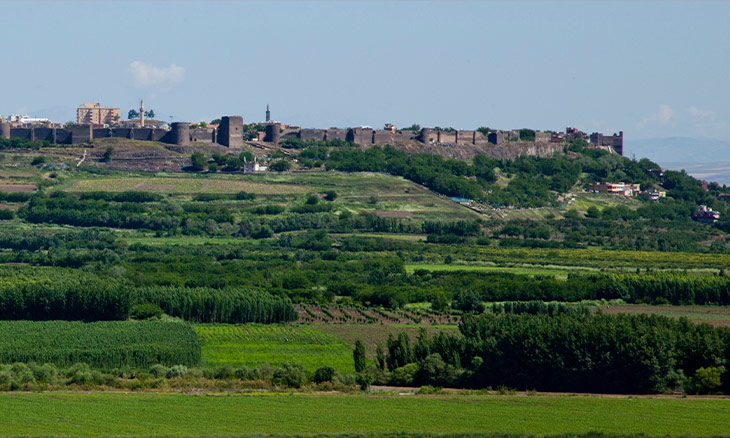 The archaeological site of Troy, the ancient city of Ephesus and Diyarbakır Fortress, along with the Hevsel Gardens Cultural Landscape, are among the UNESCO World Heritage sites in Turkey.