Eastern Turkey locals petition to close down quarry on grounds that it makes soil infertile
Residents of an Eastern Anatolian province of Dersim are petitioning to close down a local quarry on the grounds that it's making the soil infertile. Although the owner of the quarry failed to deliver on an earlier promise to halt business, locals don't feel comfortable reporting operations to the government as the owner is well connected with politicians.
Duvar English
Residents of the eastern Anatolian province of Dersim started a petition to close down a local quarry on the grounds that it made the local soil infertile, Mesopotamia Agency reported April 23.
Located between the Dersim Örenönü Nature Park and downtown Dersim, the quarry is neighbored by a famous poet's grave site on one side, and a cemetery for locals on the other.
The owner of the quarry, Erdal Güntaş, had promised to shut down business in December of 2015, but failed to deliver, petition organizer Deniz Bilgin noted.
The government permitted the quarry's opening and the municipality maintained it, Bilgin said, adding that the owners' relationships with bureaucrats and politicians has made him invincible in their cause.
"Had he been a man of this earth with any remnant of faith or culture, he wouldn't have ravaged the soil the way he did. Knowing who he is, what are we supposed to do? Report him to the government?"
The Alevi faith considers the Earth to be a sacred, living creature, Bilgin said, adding that losing nature means "losing a lot."
Bilgin noted the sanctity of the nearby cemeteries and said that rocks from the quarry had damaged grave stones before, urging local organizations to support their petition on change.org.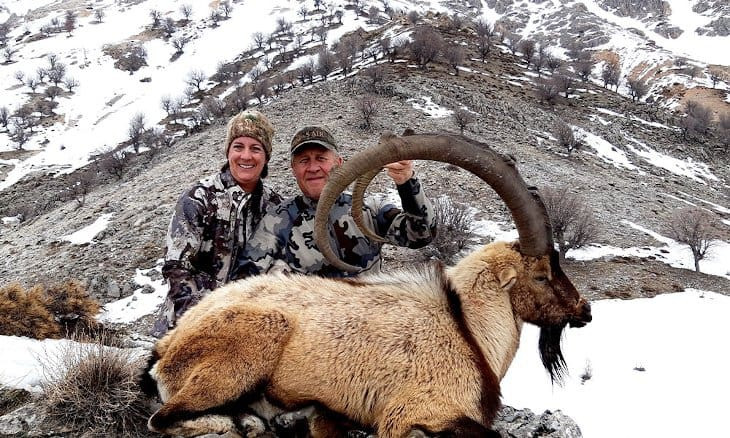 American couple kills two mountain goats considered sacred in eastern Turkey
Journalist films short documentary on Dersim mountain goats cherished as holy by locals