Pro-gov't firm's copper mine risks destroying three villages in Turkey's Kaz Mountains
Pro-government Cengiz Holding's purchase of copper mines in western Turkey's Kaz Mountains is threatening to wipe out three villages in the area. Mining in the mountains has been widely protested for over a year, resulting in a mere pause in activities that have already caused major deforestation.
Duvar English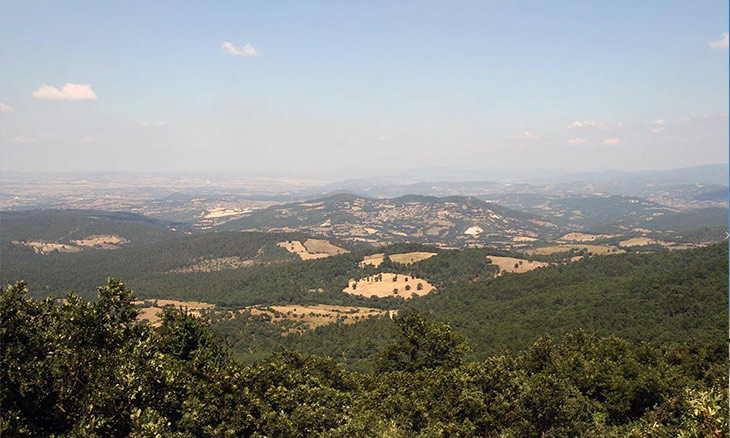 Pro-gov't Turkish company purchases copper mine in contested Kaz Mountains
Three villages in Turkey's Kaz Mountains are under threat of being wiped off the map in the western province of Çanakkale due to planned copper mining by the pro-government Cengiz Holding firm.
Last month, it was reported that Cengiz Holding purchased the copper mines from Canadian Liberty Gold company for $55 million dollars.
Cengiz Holding is known for its close relationship with the ruling Justice and Development Party (AKP) and has obtained lucrative tenders for large projects.
A year of protests aimed at stopping gold mining in the mountains, already having caused massive deforestation, led to a temporary halt in mining activities, which have since resumed.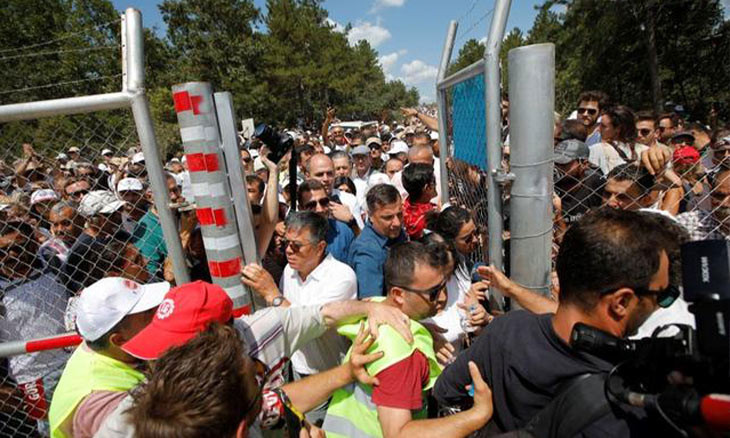 Alamos Gold says license necessary to resume operations in Kaz Mountains 'pending'
The environmental impact report meeting for the copper mining project is scheduled for September 15.
Farmers in the villages of Muratlar, Hacıbekirler and Haliağa are worried that the mining will be devastating for their livelihoods.
"I am a farmer in the Muratlar village of Bayramiç, planting, growing and sharing local wheat varieties. Every side of our village is agricultural land, the rest is covered with forests. These beautiful forests, which are home to many living creatures, are also the source and guarantor of our clean air, water and fertile lands," said Mustafa Alper Ülgen.
Ülgen said that the company wants to increase the capacity of its mining activities from 40 million to 105 million tons. Villagers had in previous years united together in opposition to mining projects in close proximity to their villages, successfully having the projects halted by courts.
"If the mine is opened, the three villages will be erased from the map. Millions of trees in an area of 50,000,000 square meters will be cut down. The soil will be stripped and 105 million tons of rock will be removed and processed. This enormous mining site will put an end to agriculture, animal husbandry, and the region's water sources and clean air," Ülgen said. "Villages will become uninhabitable. There will be irreversible ecological destruction due to the chemicals that will be used. The Bayramiç and Ezine plains will be polluted an