Western Turkey go-kart ring obtains construction permit despite court ruling to halt project
An administrative court halted the construction of a go-kart ring in the Aegean province of İzmir, where the construction site would disrupt farmland and olive groves. However, the contractors have still managed to obtain a construction permit while the case was ongoing, possibly allowing the project to move forward.
Cihan Başakçıoğlu - DUVAR
A court in the Aegean province of İzmir halted construction plans for a go-kart ring that seeks to take up land which is zoned for agriculture and is home to olive groves. However, the contractors might still evade the ruling illegally.
"The go-kart ring would disrupt the agricultural use of the land as well as the olive groves," said the court ruling, noting locals' farming activities in the area.
The go-kart ring was designated as an "open-air sports area" in the construction plan, but the area is zoned as agricultural land, the court noted.
"The execution of the construction plan could cause damage that's difficult or impossible to reverse," the ruling added.
While local environmentalists succeeded in halting the original construction plan for the go-kart ring, the contractors of the project have still obtained a second permit for the same project.
"The plan that the Environmental Ministry permitted on June 16, 2020 is the same [as the plan that got halted]," Dr. Tuğrul Şahbaz, the chairman of local environmental organization GÜLDER, said.
However the contractors changed the parcels designated for the construction and the ministry permitted the new plan, Şahbaz said.
"They're trying to go around the law and find a way to finalize the construction before our lawsuit is concluded," the chairman noted.
The environmental organization will appeal the second construction plan as well, Şahbaz added.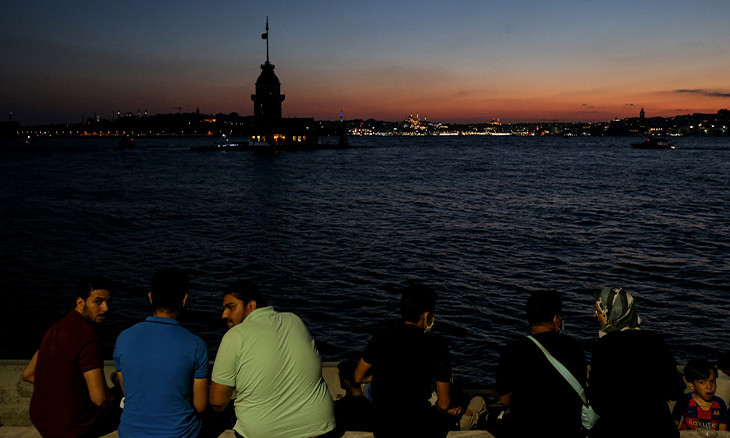 Istanbulites robbed of farm lands, impoverished in past 25 years, municipality report reveals