Hatay officials 'indefinitely delay' meeting for mine construction following objections
The Environment and Urbanization Directorate of southern Hatay indefinitely delayed the environmental impact assessment meeting for a local mine project, where locals were planning a protest. Meanwhile, officials have failed to determine the cause of the forest fire in the area that threatened residential areas over the weekend.
Burcu Özkaya Günaydın / DUVAR
The Environment and Urbanization Directorate of the southern province of Hatay indefinitely delayed an environmental impact assessment meeting for a mine construction project hours before the scheduled time.
The governor called the İskenderun Environment Association Chairwoman Nermin Yıldırım Kara at night on Oct. 11, letting her know that the meeting that was scheduled for 10 a.m. on Oct. 12 would not take place.
While local environmentalists were planning to protest the mine project at the meeting, some didn't believe that the meeting would not be held and wanted to go to the location anyways, Yıldırım Kara said.
Meanwhile, Workers Party (TİP) deputy Barış Atay and a group of environmentalists went to the site of the mine project on the morning of Oct. 12, where village head Rıdvan Ani said that they would follow along with the legal process for the mine search.
Hatay's İskenderun district has also been the site of a forest fire for the past three days, where the flames have reached residential areas, and locals await clarification on the cause of the fire.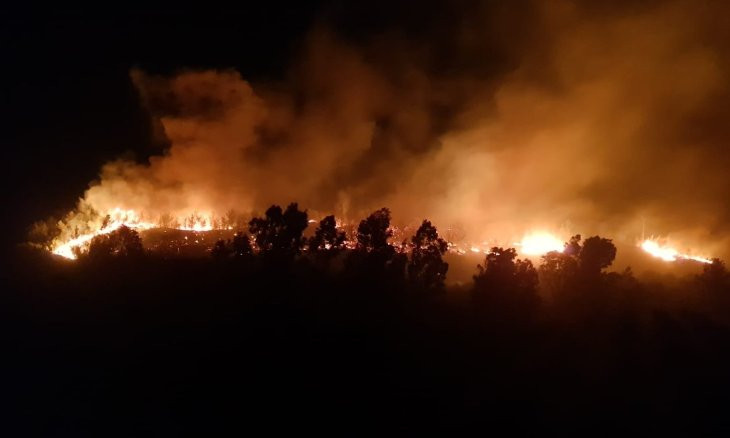 Document reveals local Hatay authorities' plans to construct chromium mine in forest fire area