Erdoğan deems mine explosion killings 'destiny'
Turkey's President Erdoğan has said that "We believe in destiny. These (kinds of accidents) will always happen" following the mine explosion that killed 41 workers in the northern province of Bartın.
Duvar English
Turkey's President Recep Tayyip Erdoğan on Oct. 15 said that "this quarry has one of the most advanced facilities at the moment. We believe in destiny. These (kinds of accidents) will always happen. We need to know that," for the mine blast that killed 41 workers. The mine was affiliated to the Turkish Hard Coal Institution Enterprise (TTK).
An explosion in a coal mine on Oct. 14 killed 41 workers in Turkey's northern Bartın province, 11 miners are still being treated in hospitals.
"May Allah give my condolences to the families of our workers who lost their lives and to our nation. I wish a speedy recovery to our workers who survived with injuries. How this explosion happened and who is responsible will be revealed through judicial and administrative investigations," Erdoğan further said.
Erdoğan also announced that 1,350,000 liras will be given to the families of the miners who lost their lives in the explosion.
Erdoğan later on Oct. 15 said that "I thank my God. You know in Soma, it took a much longer time. But thank God it didn't take more than 24 hours until we reached our 41 martyrs."
In 2014, 301 workers were killed in Turkey's worst ever mining disaster in the western town of Soma, 350 kilometers south of Istanbul.
Erdoğan then met with the families of the workers who lost their lives in the mining disaster in the Amasra district of Bartın.
One of the miner's relatives told Erdoğan that "My brother said, 'There is a gas leak here, it will blow up soon.' How was it neglected?"
On the other hand, the main opposition Republican People's Party (CHP) lawmaker Deniz Yavuzyılmaz has shared the Turkish Court of Accounts' 2019 report for the mine facility in question.
The Court of Accounts says that "In 2019, the balanced production depth of the establishment was -300 meters. This deepening causes an increase in the risks of serious accidents such as sudden gas discharge and firedamp explosion. The gas content is high, the risk of sudden gas discharge and fireburst explosion increased."
Sayıştay uyarmıştı! ⬇️

Sayıştay, Bartın Amasra'daki üretim derinliğinin -300 metreye ulaştığını;

Çalışılan damarlarda gaz içeriklerinin yüksek olduğunu, ani gaz degajı ve grizu patlama riski artıyor diyor!

Kaynak: Sayıştay TTK 2019 Yılı Denetim Raporu⬇️ pic.twitter.com/G4fer0In2A

— Deniz Yavuzyılmaz (@yavuzyilmazd) October 14, 2022
Several dissident figures expressed that the "disaster" was caused by negligence and lack of inspection, rather than being an accident.
Main opposition CHP leader Kemal Kılıçdaroğlu also visited the disaster site.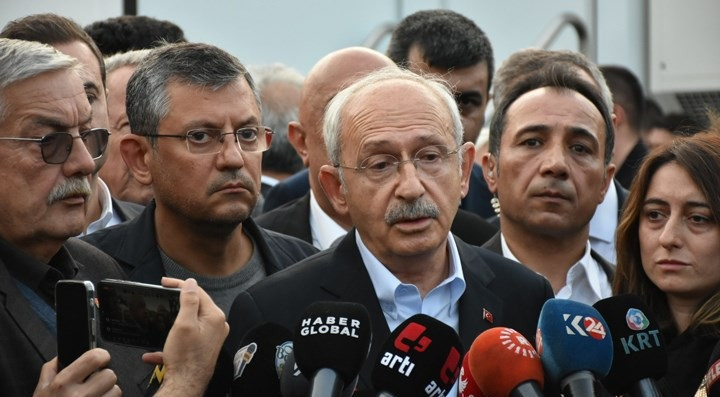 "I am really angry! I am really sorry! We are in the 21st century! I spent one New Year's Eve with the miners hundreds of meters underground to see the working conditions of the miners. It is the duty of the state, which we call the social state, to ensure the safety of these people. We haven't forgotten Soma. Now 41 of our brothers have lost their lives here. Why do mass deaths occur only in Turkey? Aren't there mines in other countries in the world? Why don't people die there? They extract more coal than we do. They (the ruling) say, 'We will take action'. Where have you been for 20 years? Who will be accountable to these families?" Kılıçdaroğlu said.
Another opposition leader, İYİ (Good) Party chair Meral Akşener also visited the incident site.
"First of all, my condolences to our entire nation. Condolences to the families of our martyrs. May Allah make our martyrs neighbors of our Prophet (Muhammed)," Akşener said.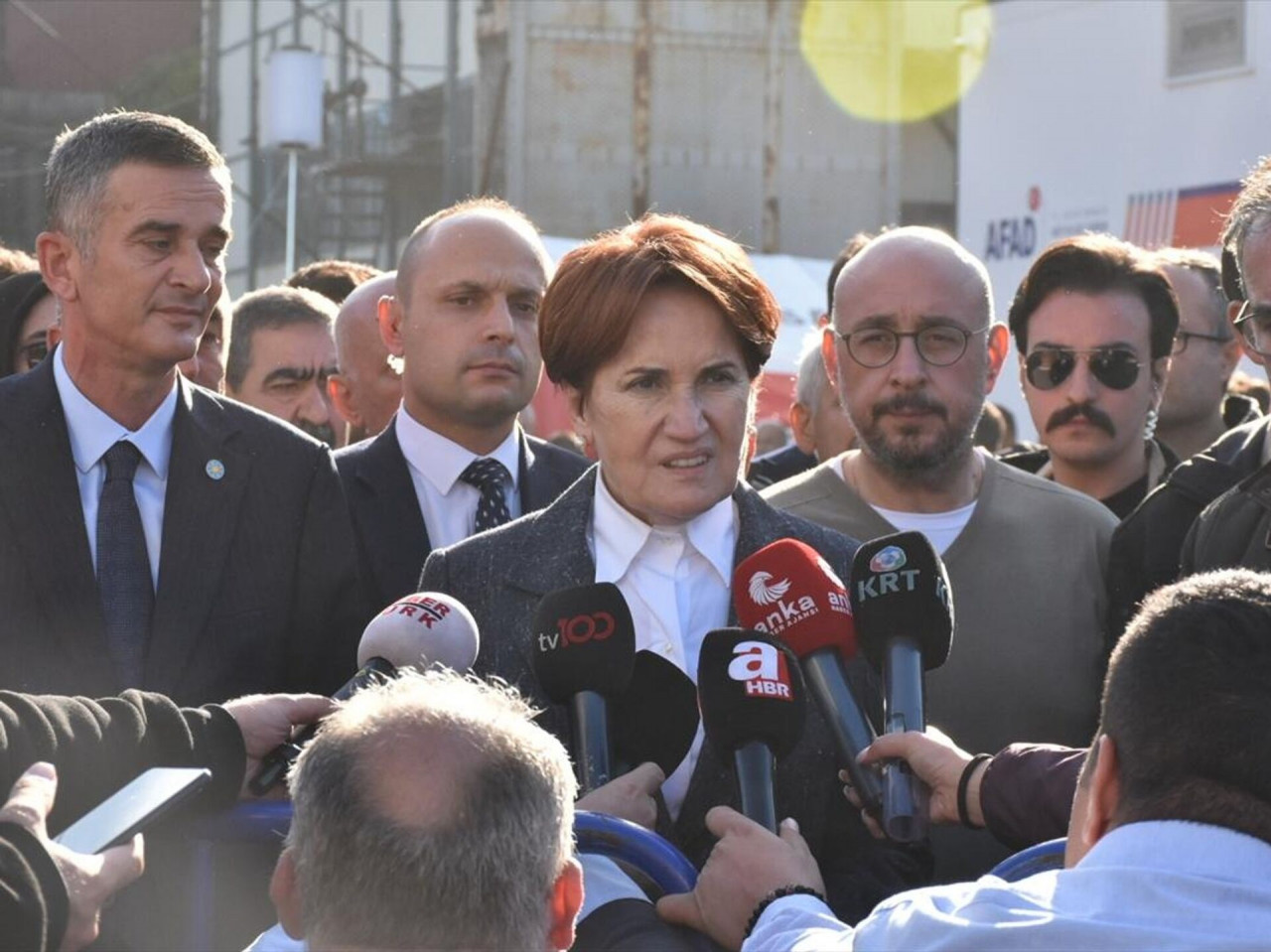 Jailed Kurdish leader Selahattin Demirtaş criticized saying "martyrs" for the deceased miners.
"In England and Germany, mine workers cannot reach the level of 'martyrdom' because there are no officials there who put the blame on fate. Nobody should make any more nonsense. Worker massacres are deliberate killings for the sake of greater profit. The solution is to establish an order in favor of labor. The solution is in science, on the left," Demirtaş said in a tweet.
2- Kimse daha fazla laf kalabalığı ve şaklabanlık yapmasın. İşçi katliamları, daha fazla kâr uğruna, kasıtlı işlenen cinayetlerdir.

Çözüm, emekten yana bir düzen kurmaktır. Çözüm bilimdedir, soldadır.

BAŞIMIZ SAĞ OLSUN.

— Selahattin Demirtaş (@hdpdemirtas) October 16, 2022
Energy Minister Fatih Dönmez on Oct. 16 announced that the fire continues underground and therefore they decided to close the area and that production would be suspended.
Authorities said Turkish prosecutors have launched an investigation into the cause of the incident but initial indications were that the blast was caused by firedamp, a term referring to methane in coal mines.
On the other hand, the General Directorate of Security (EGM) announced that they launched investigations against 12 social media accounts related to the mining disaster, on the grounds that they "posted provocative content that openly incited citizens to hatred and enmity."