Former US envoy Jeffrey does not expect improvement of ties with Turkey under Biden administration
Former U.S. special envoy for Syria James Jeffrey has said that he does not expect an improvement of U.S.-Turkey relations under the Joe Biden administration. He said that although the Donald Trump administration gave several concessions to Turkey, especially on the issue of S-400 missile defense systems, Turkish President Recep Tayyip Erdoğan failed to seize the "opportunities" and did not take any steps to "compromise."
Duvar English
James Jeffrey, the former U.S. special envoy for Syria, has said that he does not expect an improvement of ties between the U.S. and Turkey under the Joe Biden administration.
Jeffrey made the comments during an interview with Deutsche Welle's Turkish service on Jan. 26.
Asked if the relations between two countries will see "severe crises" under the Biden administration, Jeffrey said: "I do not expect an improvement. Turkey missed the opportunities offered in the [Donald] Trump era."
Jeffrey said that Turkish President Recep Tayyip Erdoğan has not taken any step to "compromise" with Trump, although the U.S. gave several concessions to Turkey, especially with regards to the crisis on the S-400 missile defense systems.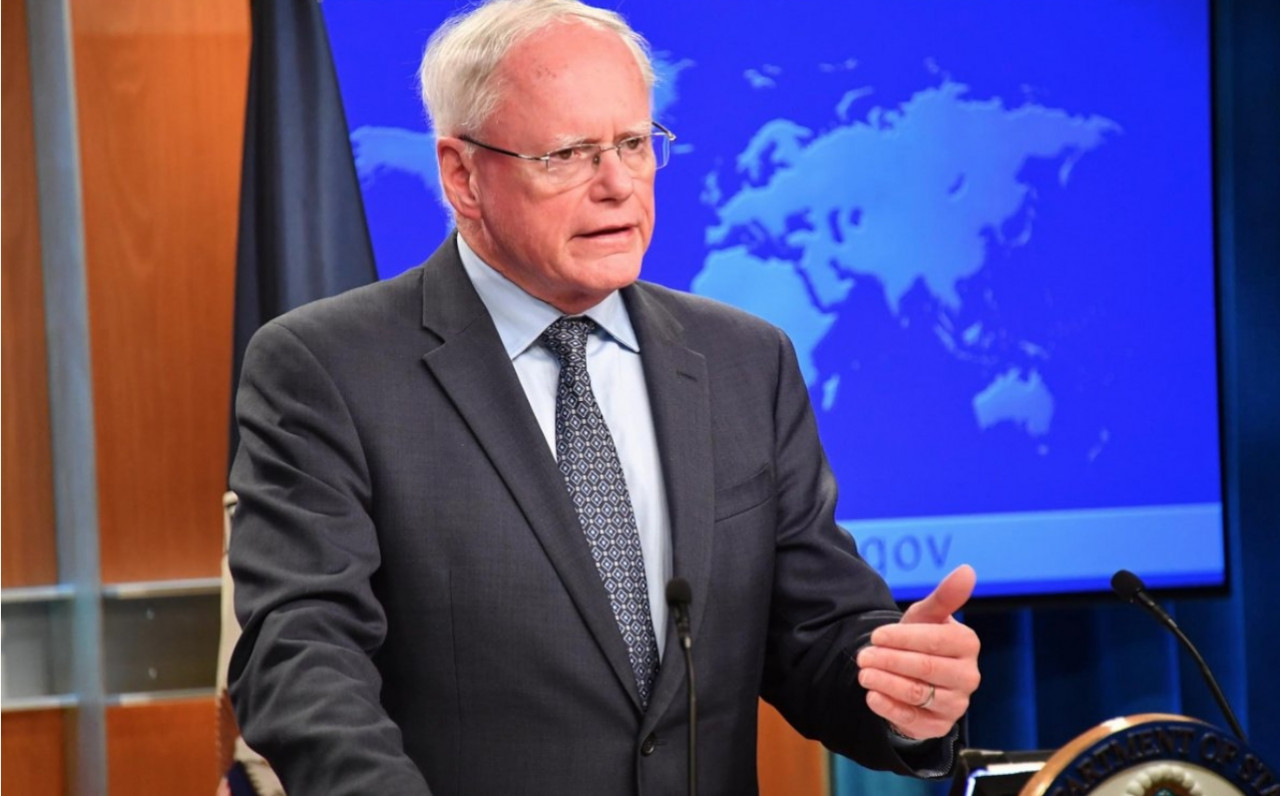 "In which of his policies did President Erdoğan make a change or take a step to compromise with Trump? Did he take a step with regards to the solution in S-400? No. On the contrary...Did he do anything to come to a consensus with us for Syria's northeast? No, we had a deal struck in August 2019 but President Erdoğan violated it by sending his soldiers to Syria in October," Jeffrey said.
"Did Trump try to compromise with Erdoğan? Yes, even several times. We have delayed the S-400 sanctions, we have later again delayed them and then delayed them once again...Well, did we manage to move forward? Of course not. This is the inheritance the Biden team has taken over," he said.
Jeffrey also said that Turkey now needs to talk to Russia concerning issues with regards to the presence of the Syrian Democratic Forces (SDF) and the Kurdish People's Protection Units (YPG) in northeastern Syria. He said that after the U.S. withdrew from the region, Russia stepped in and is currently controlling much of the region.
"We really do not understand the issue of Turks. But what is clear is this: If they have an issue with the SDF and YPG, then they will first of all have to talk to Russians," he said.
Experts say that the Biden administration will take a harder stance against Turkey than the previous Trump administration.
The two NATO allies differ on several issues, including Turkey's 2019 purchase of Russian-made S-400 missile defense systems as well as stance on Syria.
Antony Blinken, who has been confirmed as U.S. secretary of state on Jan. 26, referred to Turkey as a "so-called strategic" partner before even assuming office.
"The idea that a strategic — so-called strategic — partner of ours would actually be in line with one of our biggest strategic competitors in Russia is not acceptable," Blinked said on Jan. 20, in remarks which suggest Ankara faces an uphill task with the new U.S. administration.