From Andalusia to the shores of the Bosphorus: Paco de Lucia's influence on Turkish music
Paco de Lucia passed away around 6 years ago. The musician, whose real name was Francisco Gustavo Sánchez Gomes was born in 1947 in Algeciras, Andalusia. From Doğan Canku to bağlama players, Paco de Lucia's influence on Turkish music and musicality is an extensive topic that constitutes be a field of research in itself.
Mustafa Avcı
Paco de Lucia passed away around 6 years ago. The musician, whose real name was Francisco Gustavo Sánchez Gomes was born in 1947 in Algeciras, Andalusia. A Paco documentary was broadcast in 1973 and is the 78th episode of an epic Flamenco documentary series (1971-1973) entitled "Rito y Geografía del Cante," which consists of a total of 100 episodes. Introducing the 26-year-old young Paco, the documentary also showcases the one of the most famous rumbas of all times, named "Entre dos Aguas."
Paco's revolution in Flamenco music is significant on three aspects. Firstly, he brought harmony to the genre, second, he improved its formal structure and finally, he introduced the technical capacity of the solo guitar.
Paco de Lucia's right and left hand technique is almost unmatched, not only in Flamenco, but amongst all guitarists. Playing the guitar at a maddening speed yet never compromising clear notes remains one of his trademarks. Besides, Paco never suffocated the audience. This is perhaps what made Paco's flamenco so special – combining top-notch technique with intense improvisations.
Paco began playing the guitar at the age of 8, and by the time he was 14, he was able to play every piece in the flamenco repertoire. He was only 14 when he recorded 'Los Chiquitos de Algeciras" (The Little Ones of Algerias) with his brother Pepe.
Meanwhile, Paco went on several tours with prominent musicians. He was only 16-years-old when he first played in New York. Later, he was invited to the Berlin Jazz Festival when he was just 20 years old, where jazz legends such as Miles Davis and Thelonious Monk performed. In the wake of that festival, jazz music profoundly impacted Paco's music.
What is more, the jazz/rock genre also influenced the musician. Paco played with Latin rock star Carlos Santana. In 1976, he played in the album "Elegant Gypsy" by prominent jazz guitarist Al di Meola. By 1979, Paco de Lucia, John Mclaughlin and jazz guitarist Larry Coryell formed a guitar trio, "The Guitar Trio." In the 1980s, Al di Meola replaced Coryell.
The trio's 1981 album "Friday Night in San Francisco" became a huge hit, containing several legendary songs. Among them is the song Paco and Mclaughlin played together, the one Egberto Gismonti actually wrote for the piano and which has been adapted for two guitars.
But as Paco de Lucia rocked the world, what effect did he have in Turkey?
Doğan Canku first discussed the importance of Paco de Lucia in the history of Turkish music. During his journey as a classical guitarist, Doğan Canku came across flamenco and, of course, the music of Paco de Lucia. And one day, Paco turned up at the venue where Paco was playing.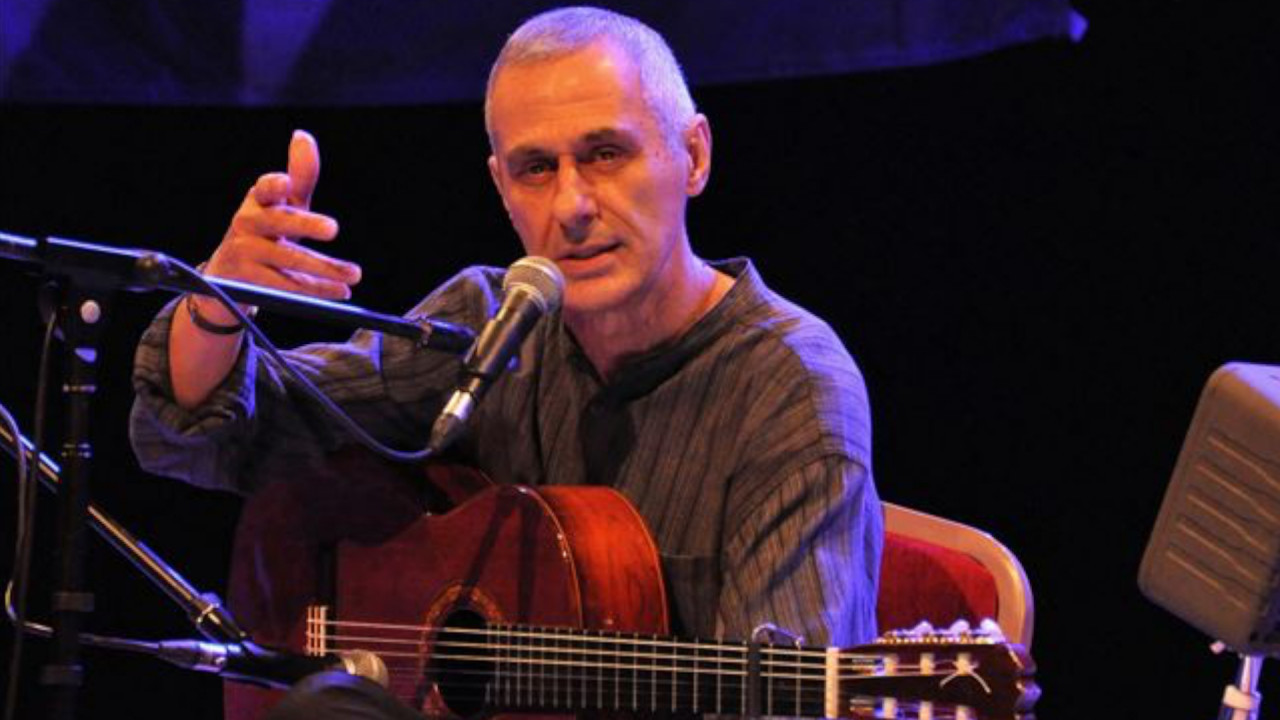 As Doğan Canku himself recounted it in a interview:
"Doğan Canku: I like flamenco. I try to play it and that is reflected in my pieces. […] One day, for example, Rene, Ayhan and I were playing at a venue on the Bosphorus. The club's boss told me, 'Paco de Lucia is coming.' He also said, 'He's coming for you.' I thought he was kidding. I did not believe him, but when it was midnight, the guy came. When he arrived, I was shocked. They told me, 'Here you go. You're going to play.' I mumbled, 'don't be silly.' I was shaking from top to bottom. What does one do in such a situation; what do we do? The club was full with a good audience and the Pacos sat down. We took the stage of course. We welcomed them. I told him, 'I will play a special piece for you.' Then I played Sultanıyegah Sirto."
"Ilgaz Benekay: It really was one of the most beautiful things you've ever done in that sense. What Entre dos Aguas was for Paco's recognition, Sultanıyegah Sirto was exactly the same for you. Today, everybody is playing it, including my students."
"Doğan Canku: Paco is a person who has matured as a musician. He is one of the best in the world now. Meanwhile, in the club, they were served their food but did not touch it. He went on listening to my piece. He listened intently and applauded enthusiastically. Then a young man came up to me. He was a former guitar student of mine. It turned out that he brought him. I went to meet him. My former student took Paco there forcefully because he was very tired. He told me, 'I'm glad I came.' He said, 'I see Pacos wherever I go in the world.' He told me 'You played flamenco for me, but you interpreted my music with your own music, synthesized it, and offered me something beautiful, adding into the music that I made to the music that you made.' We all sat down; started chatting. Years later, I heard that he told this to somebody else, but I don't know how true that is. He allegedly said: 'Doğan Canku is the best in synthesizing Flamenco with his own music.' This is very flattering, if it is true."
Beyond Doğan Canku, Paco's magic made its way to Turkey in Leven Yüksel's 'Tuana'. This legendary piece, for which Sezen Aksu wrote the lyrics, Erdem Sökmen played the guitar and Levent Yüksel played the bass captured the entire country.
Guitarist İbrahim Odak has also written about Tuana: "Out of these kinds of pieces [Flamenco], the catchiest one is undoubtedly the song 'Tuana,' which Levent Yüksel performs in Turkish and which originally belongs to Paco de Lucia. Erdem Sökmen played Paco's guitar falsetto and Levent Yüksel, Carlos Benavent's bass guitar scores exactly like them. At the time, Paco de Lucia was almost a myth on Flamenco guitar and he carried the limits of Flamenco guitar to places never imagined that would be reached in technique and improvisation. Considering this, performing this song close to its original was quite a success."
Like Turkey itself, its musicians also have hosted unique guitar styles (fretless guitar, arabesque/night club style guitar, etc.). They have set the bar of Flamenco performance as a significant level in their personal developments. While Flamenco is the music of Spain, the most distant European country from here, it is as close to us so much so that local ears and local hearts here can immediately adapt.
All the Turkish guitarists I've discussed so far were influenced by Paco de Lucia's influence on Turkish music and musicality is an extensive topic that can be a field of research in itself. But most interestingly, bağlama (a Turkish string folk instrument) players, including İsmail Tunçbilek, İsmet Topçu, Hasan Genç, and Kemal Alaçayır were also influenced by Paco's technique. Hence, it comes as no surprise that İsmail Tunçbilek played in the concert "Beyond the Memory" that was held to commemorate Paco de Lucia in Istanbul in July 2017.
Finally, I'd like to end this article with a Paco de Lucia and Al di Meola composition recorded by Nevcivan Özel, Tolgahan Çoğulu and Erdem Şimşek, one of the most valuable names of our music, in June 2012.