Furniture flies off a high rise in Ankara during storm
A chair was seen flying off a high rise building and hitting another building in the capital Ankara during a storm.
Duvar English
A chair was spotted flying off a high rise building in the capital Ankara during a storm on May 17. In the footage showing the moments of chair flying, the furniture hits another building, the Demirören News Agency reported.
The footage has gone viral on social media.
Due to the wind, which reached 45 kilometers per hour, many trees fell and roofs were blown away.
While the roof of a shopping center in Etimesgut district was completely blown away, the storm destroyed the minaret of a mosque in the district, injuring one person.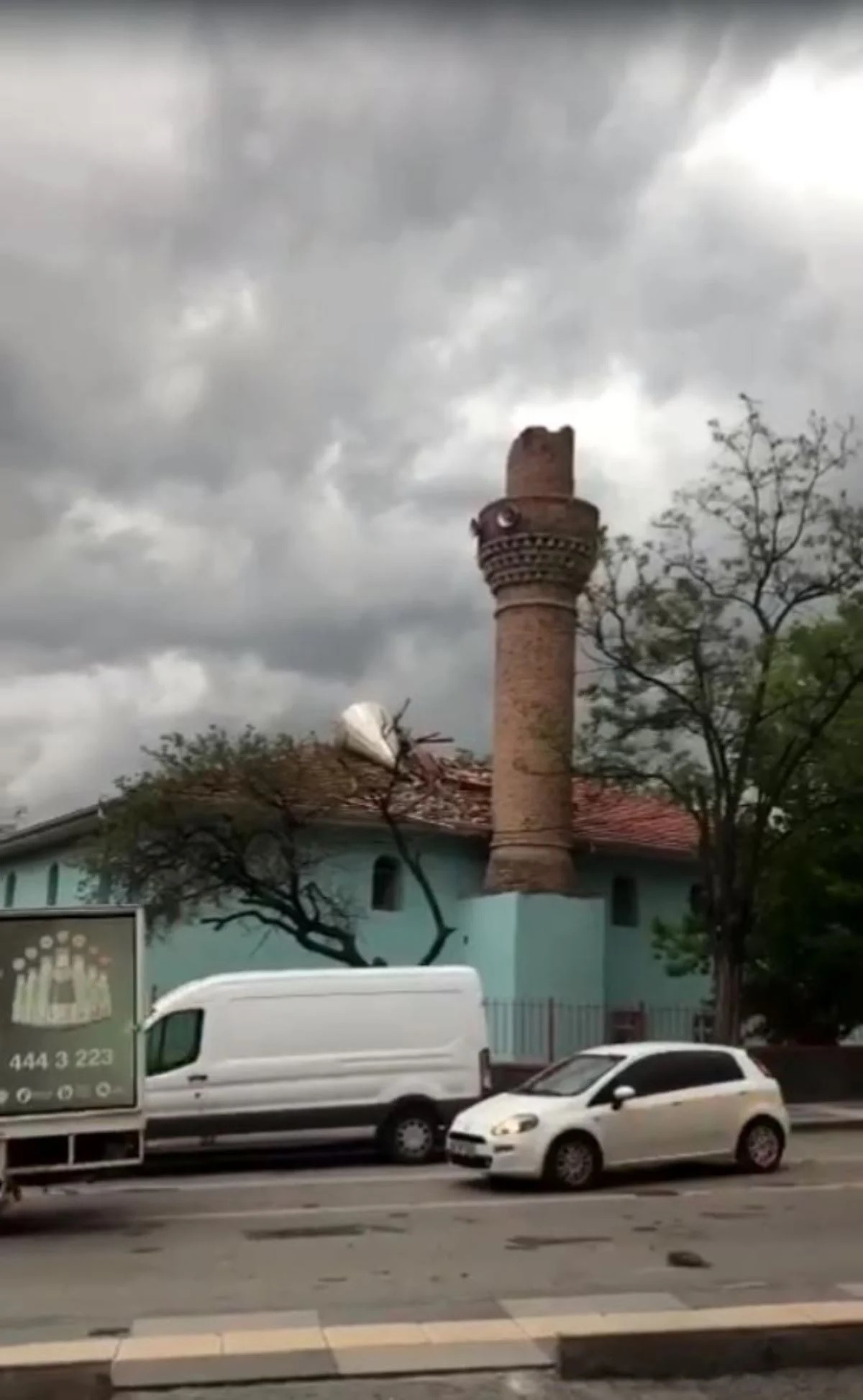 Ankara Metropolitan Municipality Mayor Mansur Yavaş also said, "Heavy rain has started in Ankara. All our relevant teams are on alert, with 1221 vehicles and 2565 personnel, they are constantly intervening in the negative effects of the rain."
The wind is expected to reach up to 78 km per hour, Yavaş added.
Değerli hemşehrilerim,
Ankara'da yoğun yağış başlamıştır.

İlgili tüm ekiplerimiz teyakkuz halinde, 1221 araç ve 2565 personelle yağışın olumsuzluklarına aralıksız olarak müdahale etmektedir.

Başkent 153 hattımızdan bizlere ulaşabilirsiniz.

— Mansur Yavaş (@mansuryavas06) May 17, 2023
The Ankara Governor's Office stated heavy raing and thunderstorms are expected in Nallıhan, Beypazarı, Güdül, Kızılcahamam, Çamlıdere, Çubuk, Kalecik districts, and warned citizens against flash floods.